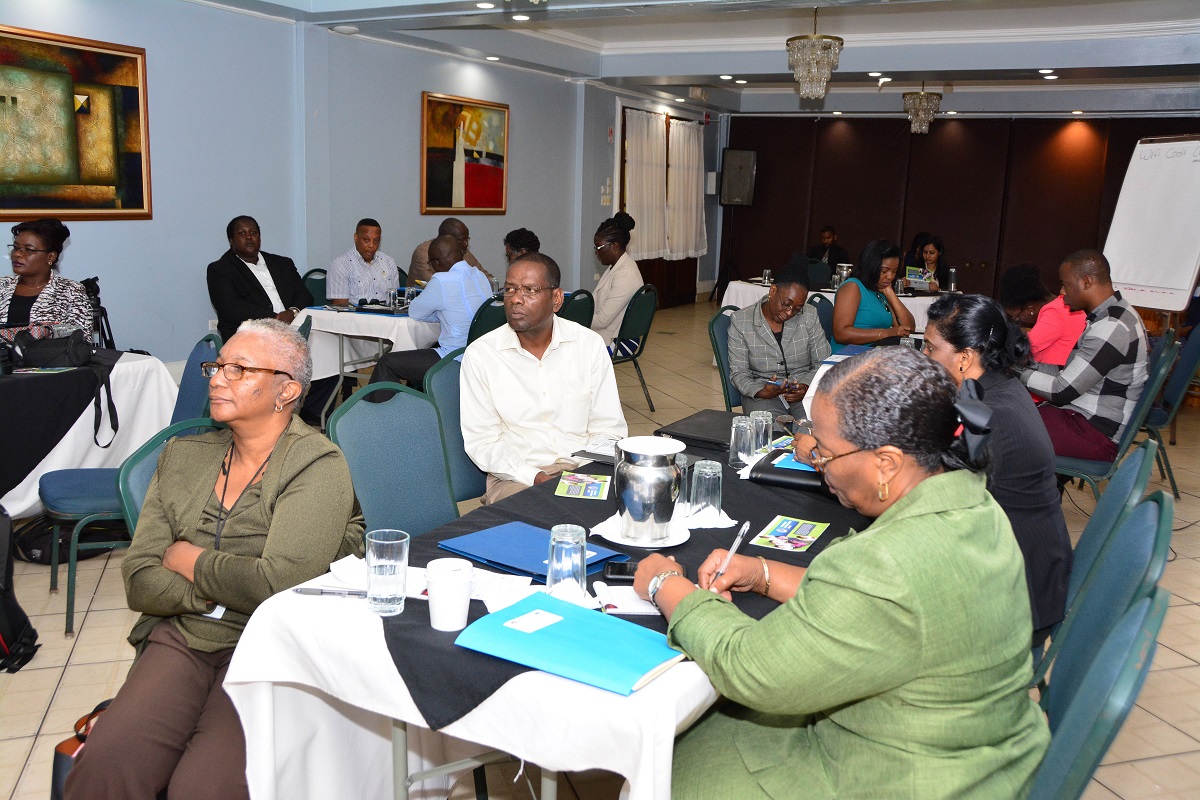 Georgetown, Guyana – (April 29, 2016) Schools in the Essequibo Islands-West Demerara Region (Region Three) will soon benefit from the donation of a school bus under the "Boats, Buses and Bicycles plus Breakfast and Books" initiative in an aim to assist students in getting to school, since education is seen as a significant means of enhancing social cohesion.
This announcement was made by Minister of Social Cohesion, Mrs. Amna Ally, during visits to several schools on the West Coast and West Bank of Demerara for her Ministry's pilot project titled "Unity Day: Culture up! One Guyana! The initiative, which also falls among a series of sensitisation activities planned by the Ministry of Social Cohesion for the 50th Anniversary is being conducted in collaboration with the Ministry of Education.
In her address at each location, Minister Ally sought to promote the importance of social cohesion in a message targeted at teachers, parents and students. "In the absence of social cohesion, there is a lack of respect for human rights; there is discrimination, intolerance, stigma, racism, fear. There is also a lack of access to basic services, including education, and that is why we have these programmes to ensure that our children get to school and benefit from…education," she said. It was in this regard that Minister Ally added the announcement of the donation of the school bus, stating that it will be made before the end of the school term.
Each school was encouraged to put on a display of intercultural diversity by having the students and teachers dress up in the traditional wear of the six races as well has have creative displays of craft, food and other forms of entertainment during concerts. The schools showcased much enthusiasm upon receiving Minister Ally and other members of her team, who visited other locations. All the schools were encouraged to create a mural that would be permanently mounted at each institution as a reminder of the importance of social cohesion.
Students of the West Demerara Secondary School Choir during a performance at their 'Unity Day' Programme.
Minister Ally said, during her address at the schools, that it is time to focus on the country's motto: "One people, One nation, One destiny" and make it a reality that the entire country can be proud of. "There are many ways to promote social cohesion and remove obstacles. Parents it starts with you; the way children are socialised is important. You can teach your children to respect others regardless of their differences," she said.
Minister Ally added that teachers also have a role to play in achieving social cohesion. "Culture is mainstream… I appeal to the teachers not to brush over the material. Please emphasise the issue of our cultural diversity and the value to national development," she said. The Minister suggested that teachers find creative ways to deliver the material to the students so as to have the message easily received by the students. As such she urged persons not to take for granted events such as community festivals, cultural shows and other cultural events that could be undertaken in instilling the message of social cohesion.
The Minister further pledged her willingness to provide the expertise of officials from within her Ministry to organise workshops to speak to the communities, groups and schools within the communities of Region Three to deal with social cohesion.
The schools that were visited by Minister Ally and her team to observe of 'Unity Day' were Parika Salem Secondary, L'Aventure Secondary, West Demerara Secondary, Uitvlugt Secondary, Leonora Secondary, Zeeburg Secondary, Stewartville Secondary, St. John's Secondary, Vergenoegen Secondary and Patentia Secondary. Each school was also presented with a collection of books for students at all levels to promote literacy.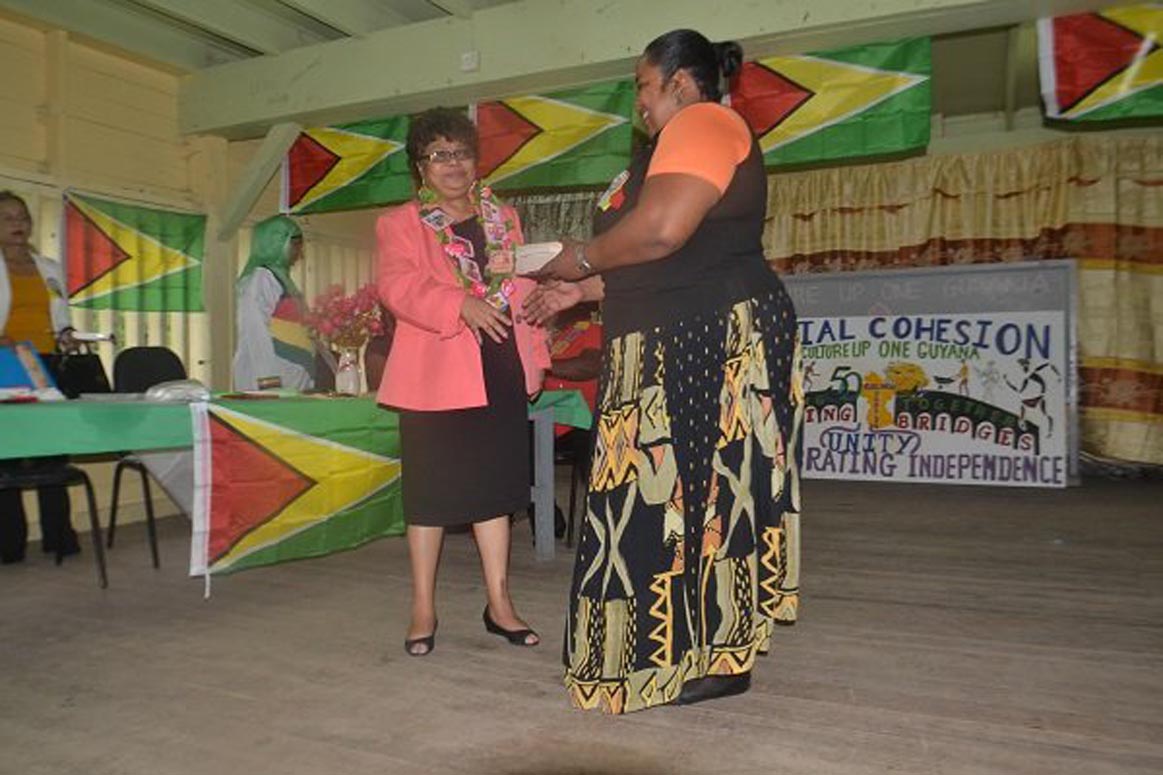 Minister of Social Cohesion, Ms. Amna Ally (left) makes a donation of books to Patentia Secondary School. Each school visited was presented with a collection of books for each student.