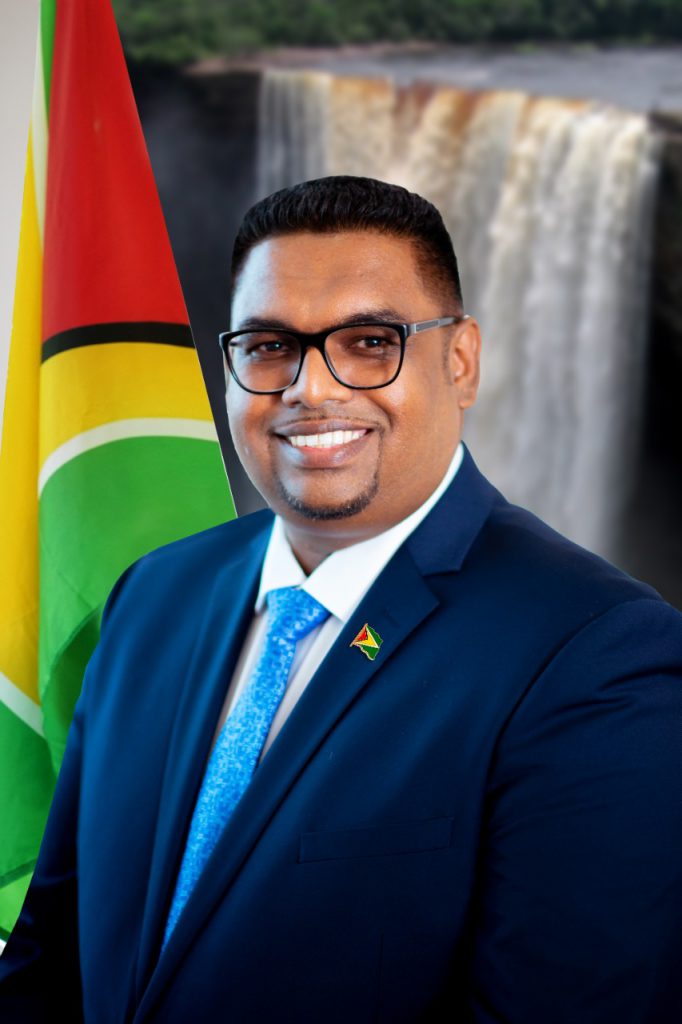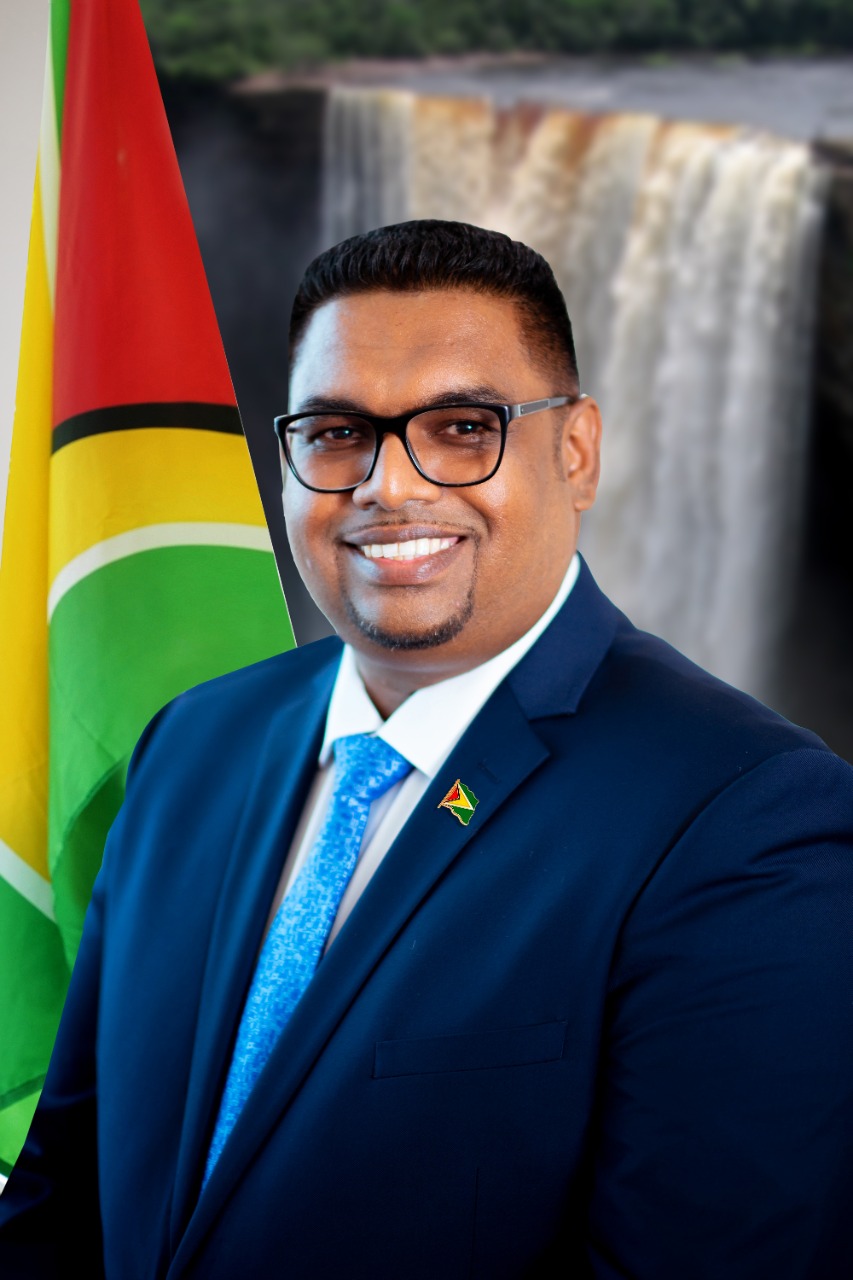 His Excellency Dr Mohamed Irfaan Ali
President of the Co-operative Republic of Guyana and Commander-in-Chief of the Armed Forces
His Excellency, Dr Mohamed Irfaan Ali, was sworn in as Guyana's Ninth Executive President on August 2, 2020.
Dr Ali is one of two sons of his parents, who are both educators. He was born on April 25, 1980, into a Muslim, Indo-Guyanese family at Leonora, West Coast Demarara,
His early education started at Leonora Nursery and Primary schools and progressed to the Cornelia Ida Primary School, while he completed his secondary education at the St Stanislaus College in Georgetown.
Dr Ali is the holder of a Doctorate in Urban and Regional Planning from the University of the West Indies, a Master of Arts Degree in Manpower Planning, a Post Graduate Diploma in International Business, a Post- Graduate Certificate in Finance from Anglia Ruskin University, an LLM Degree in International Commercial Law at the University of Salford and a Bachelor of Arts Degree (Hons.) in Business Management from the University of Sunderland.
He was also a member of the Canadian Institute of Management (up to 2017) and Project Management Professional-PMP (2006).
He previously served as Project Manager of the Caribbean Development Bank's Project Implementation Unit in the Ministry of Finance and Senior Planner in the State Planning Secretariat. He became a member of the National Assembly of Guyana in 2006 and was subsequently appointed to the portfolios of Minister of Housing and Water and Minister of Tourism Industry and Commerce. During his time at the Ministry of Housing, he implemented the most extensive endowment campaign in the history of the country, backed by a massive distribution of lots to citizens of all social strata and geographic regions.
In the National Assembly, Dr Ali was also a leading spokesperson on the economy and finance. He served as chair of one of the most important committees, the Public Accounts Committee, and co-chair of the Economic Services Committee of the Parliament of Guyana.
Dr Ali is married and is a father.