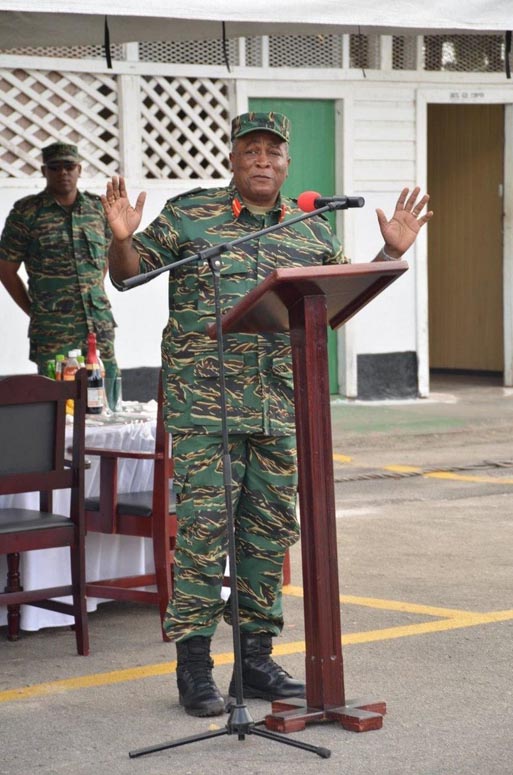 Georgetown, Guyana – (December 17, 2015) President David Granger, today, wished Guyana Defence Force Troops a Merry Christmas, even as he partook in the traditional serving of lunch to soldiers at Base Camp Stephenson, at their Christmas Lunch.
Speaking before the merriment, the President emphasised the importance of the Force. He said, "This is a day when the whole country would recognise the worth of the Defence Force. Guyana would have been a different place were it not for the GDF." Referencing Operation Dragnet, the President noted that next year will be a busy year for the GDF even as they remain on guard to ensure the security of Guyana.
The Commander in Chief, who was once a Platoon Commander and Base Commander at Camp Stephenson said being there today, was a moment of nostalgia for him. He added that the base has a rich history and was the base from which troops took off from to quell the rebellion in the Rupununi in 1969.
Chief of Staff of the GDF, Brigadier Mark Phillips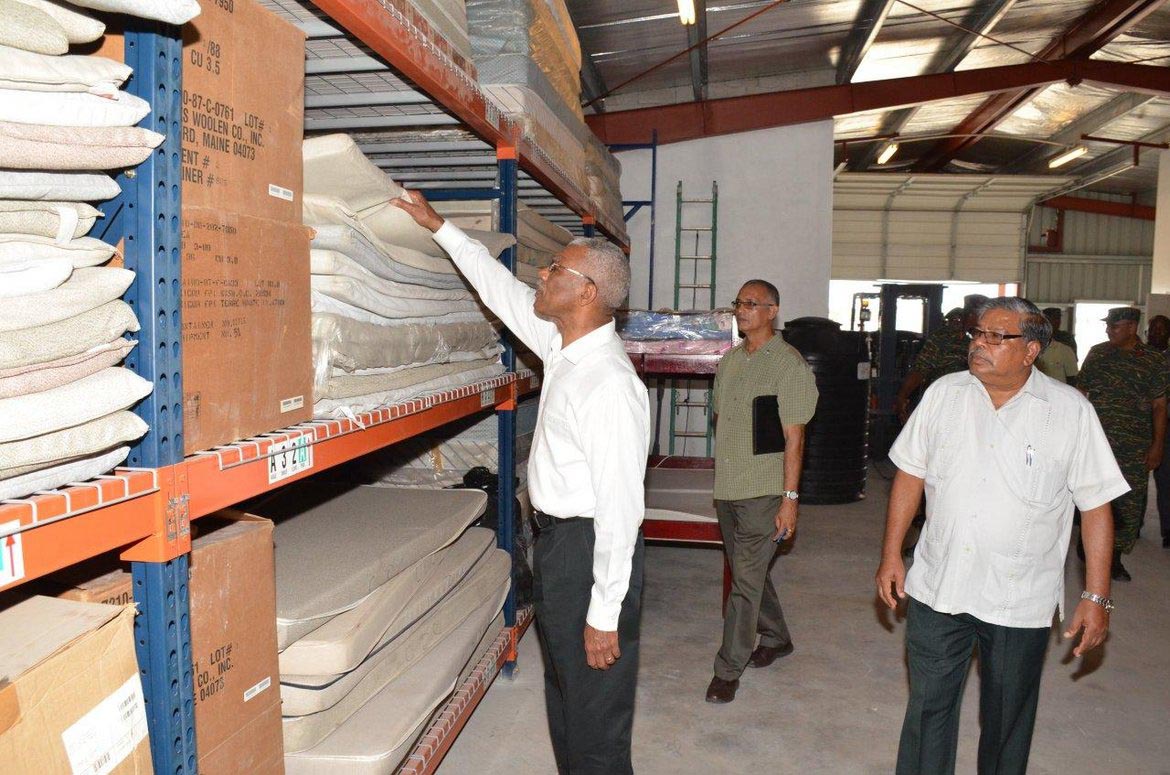 President Granger examining items at the Civil Defence Commission's Warehouse, during a tour yesterday, as Director General, Col Chabilall Ramsarup looks on
Chief of Staff of the Army, Brigadier Mark Phillips told the President, "The troops at Timehri remain steadfast in our operations towards enhancing defence and security throughout Guyana. At present we are positioned at our frontiers at different locations in our hinterland and our coastland. We are on Operation Dragnet, an operation that is aimed to enhance security throughout Guyana and we remain ready for any other operation that you and your Defence Board would direct to us.
President Granger also used the opportunity of being at Camp Stephenson to tour the Civil Defence Commission's Emergency Operation Centre and Warehouse.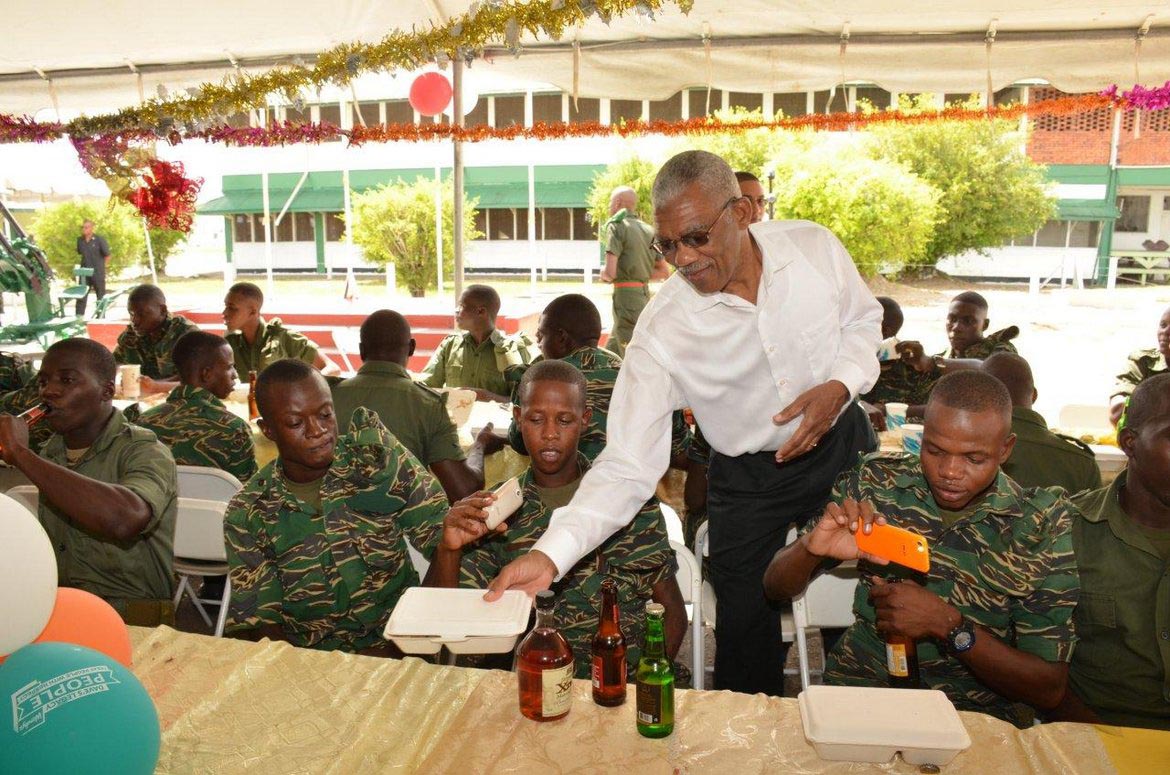 President Granger serving lunch at Base Camp Stephenson today