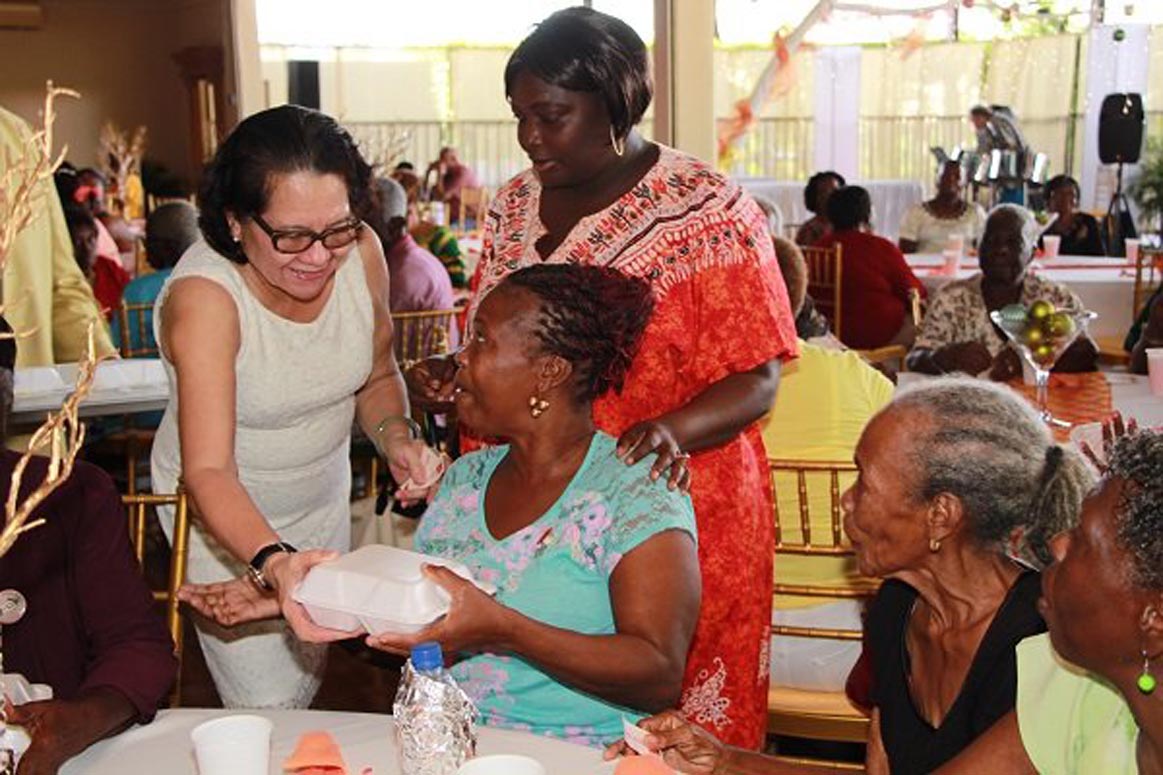 Georgetown, Guyana – (December 13, 2015) First Lady, Mrs. Sandra Granger, joined with the Bernice Mansell Foundation to treat over 200 senior citizens from in and around Georgetown to a grand Christmas luncheon at Parc Rayne, Rahaman's Park, Houston.
The guests were drawn from the Diamond Group Senior Citizens Home, the Golden Age Senior Citizens Home, the Society of St. Vincent De Paul, the Coalition for the Blind Group and other groups. They were treated to a hearty lunch, accompanied by music and carolling.
First Lady, Mrs. Granger commended Mrs. Bernice Mansell for keeping this tradition alive, noting that events like these add to the festive season as they highlight the virtues of caring and sharing.
This year's event is the continuation of a 16-year-old tradition which Mrs. Mansell started through her Foundation in 1999. Each year the Foundation treats senior citizens to lunch and hosts Christmas parties for underprivileged persons.
First Lady Mrs. Sandra Granger shares a warm moment with a guest as her table mates look on.