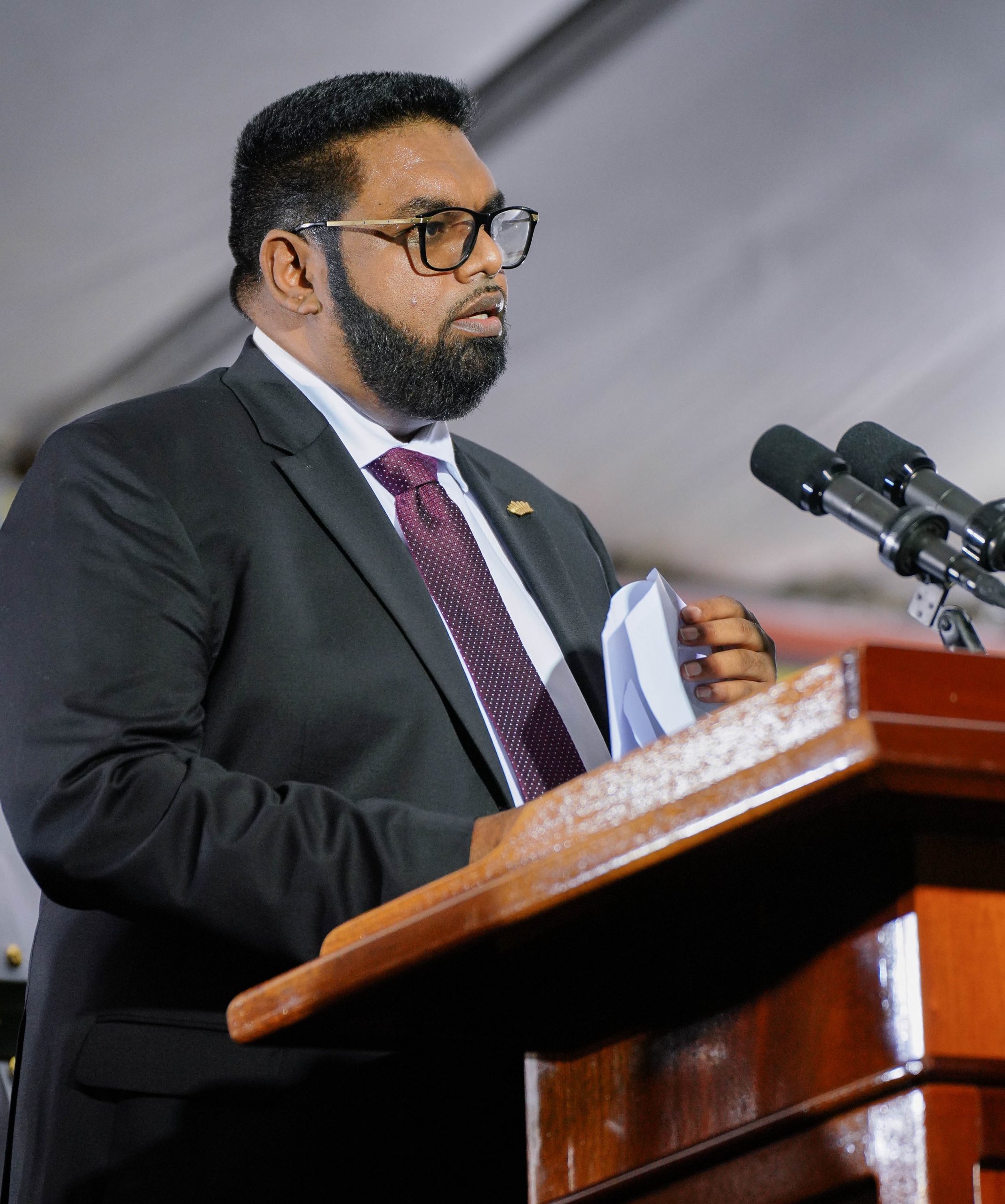 -Says Gov't will spare no expense over vaccines for adult population
Georgetown, Guyana (May 27, 2021) His Excellency Dr Mohamed Irfaan Ali made an earnest plea to all Guyanese to actively participate in Covid-19 preventative measures which have been instituted for their protection and which includes inoculation.
The Head of State made this call during his 55th Independence Address to the nation on Tuesday evening, where he alluded to the thousands of infections and hundreds of deaths as a result of Covid-19 in Guyana.
"We mourn those deaths and sympathise with the families who have lost loved ones. I plead with all to help stop these deaths; stop the tears of anguish; stop the grief."
Guyana has recorded over 16,500 cases and 374 deaths; of the cases, over 14,140 persons have recovered.
President Ali said that like every other country around the world, Guyana is fighting an unseen but ever-present enemy in the COVID-19 pandemic; he then pointed to the importance of adherence, by everyone, to the protective measures of masks, physical distancing, hand washing and sanitizers.
GET VACCINATED
The length of this battle against the dreaded virus, he added, depends on how soon each citizen is fully vaccinated, which will enable the nation to return to a normal life.
"My brothers and sisters, let us get vaccinated, let us take each other and get vaccinated, so that we can return to normalcy as fast as possible. I urge that we all recognise the value to our own lives, to the lives of our family and friends, to our livelihoods, and to the betterment of our country by vaccinating to defeat the coronavirus, as we have defeated so many others in the past."
He pointed to the lifesaving effects of other vaccines, including those that have aided in the fight against other diseases including measles, mumps, typhoid, polio, yellow fever, meningitis, hepatitis, and other communicable diseases.
A SIGNIFICANT ACCOMPLISHMENT
The President added that to date, 20 per cent of Guyanese have been vaccinated, which is a "significant accomplishment" in a world where less than one per cent of the people in developing countries have access to vaccines, and where recent World Health Organisation studies suggest that more than six million people have died globally.
"We have already purchased thousands of vaccines, and we are sparing no expense in ensuring that we have enough vaccines to cover our full population – 18 years and above. Our objective is to ensure that we can inoculate everyone from this dreadful virus."
The President added that although much of the country's health resources have been devoted to fighting the harmful effects of COVID-19, Government's intention is to "deliver the highest international standard of health care for every citizen of our country".