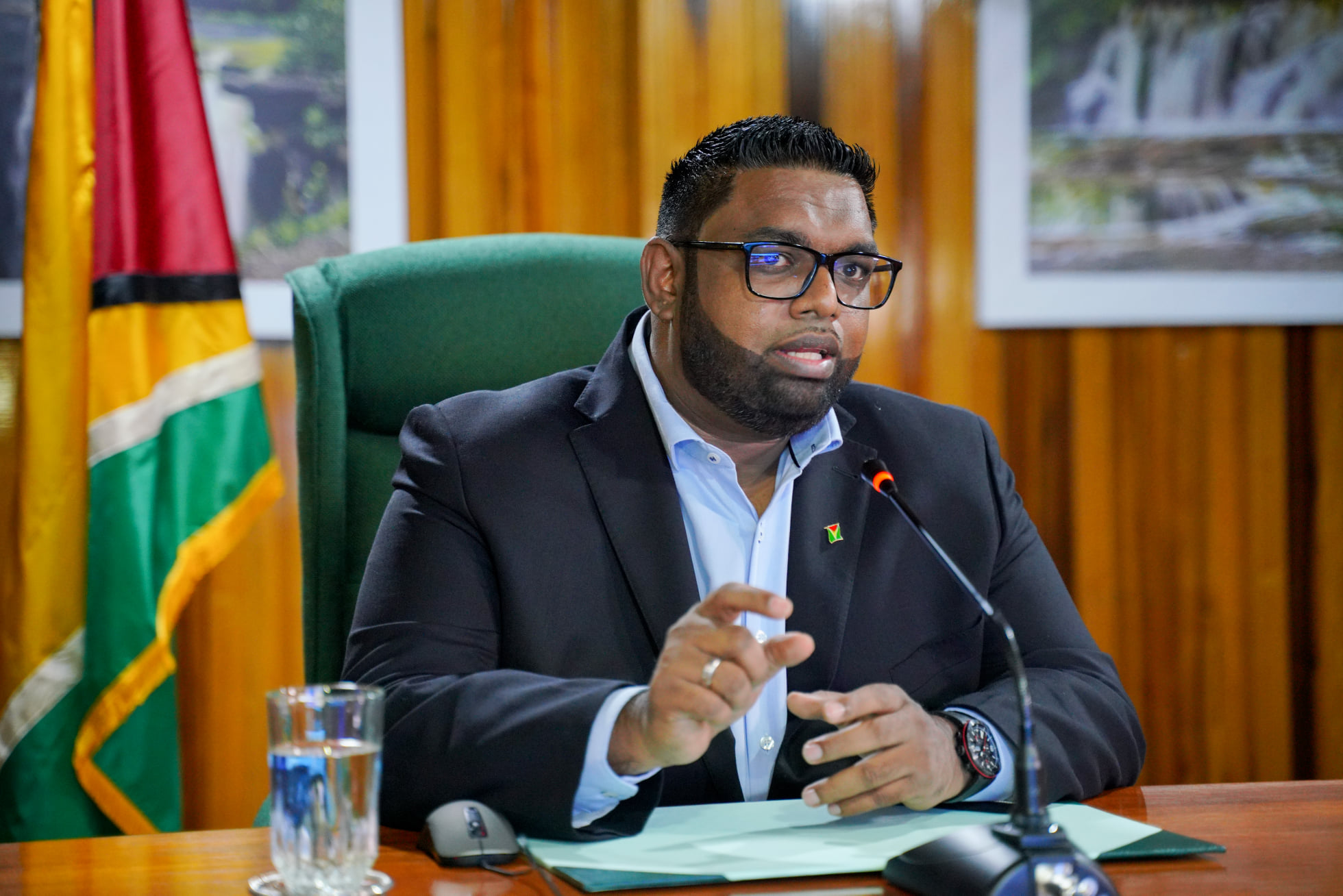 – Thousands of acres earmarked for expansion in housing, agriculture and tourism
Georgetown, Guyana (November 1, 2020) His Excellency Dr Mohamed Irfaan Ali said that Region Three (Essequibo Islands- West Demerara) is set to witness unprecedented transformation with the construction of a four-lane highway from the new Demerara Harbour Bridge proposed location to Parika.
The Head of State made this announcement on Saturday during a site visit to the possible alignment of the road. He was accompanied by Prime Minister Brigadier (ret'd) Mark Phillips, a high-level team from the Ministry of Public Works including GIS Specialists, the Army and representatives from the Private Sector. The team made stops at several locations from Canal No.1 Polder to De Kindren, West Coast Demerara.
The site allocated for the new road would be graded within a month and a special team is expected to work on the plans for the project, which should be completed by the end of April 2021.
"During the campaign, we spoke about the development of new growth poles. The building of new highways and transformative projects. Region Three is one of those regions where we will have a lot of transformation."
The President said that the transformation is about creating new infrastructure, converting low value land or marginal land into high value assets and having a development mix that will expand agriculture, opening up tourism opportunities, housing development, industrial development and commercial development.
President Ali also pointed to the importance of a local content component as well as youth involvement in the overall development of not only Region Three, but the entire country.
"We are putting together a local team…we are bringing them together to commence the conceptual work in laying out this new highway. You are looking at about 12 miles connecting Canal to Parika and eventually on to the Del Conte route, connecting to Bartica…It is exciting times for Guyana, exciting time for young people. "
He said that the time has come for the youths to build their own story and to create their own part in history.
The President also revealed that over the next few weeks, the high-level team would be examining the opening up of new alternative connections from Timehri to Bartica, and connections from the new four-lane highway from Timehri to the East Coast.
He also expressed the hope that the diaspora will become involved and "sign on" to the developmental opportunities.
"We're going to build an amazing future here in Guyana and today is a demonstration of that potential…So what you're seeing today is the beginning of something amazing for Region 3 and for all of Guyana."
The 56-kilometre road from Parika to Bartica is expected to run along the Del Conte Road on the East Bank of Essequibo to Monkey Jump and then to Bartica.