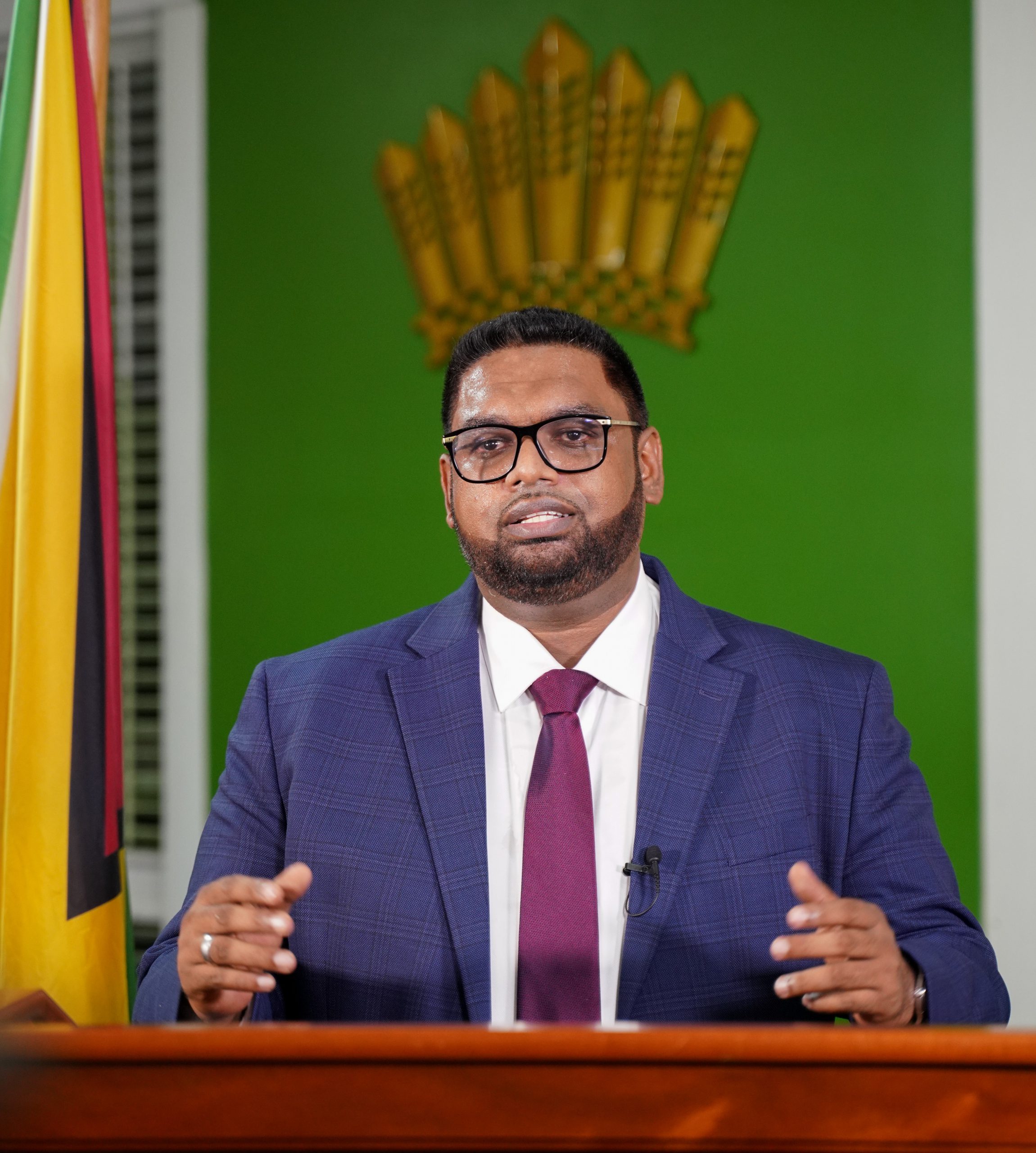 – Says now is the time to harness collective energy of Caribbean people
Georgetown, Guyana- (October 30, 2020) His Excellency Dr Irfaan Ali today urged the participants of the Inter-American Development Bank (IDB) Pivot Programme to share not only their plans for the future, but also their moonshot mindset.
President Ali gave this charge virtually during the IDB's unveiling of the moonshot ideas, which are radical solutions to huge problems.
"I'm very thankful for the invitation in today's unveiling of our moonshots, the first step of many to creating a more vibrant and resilient Caribbean… Today, I'm proud to be part of such a movement, such a shift in direction that will only do well for us in the future."
The Head of State noted that the moonshots developed at the pivotal event represent deliberate and cooperative actions that we as Caribbean nations can use to make the future better for this generation and those that follow.
President Ali also urged participants to learn from best practices and to harness the opportunities available in these trying times. He alluded to the common threads which continue to bind Caribbean nations together even in the wake of our distinctive differences.
"In making these moonshots for the Caribbean, when one idea succeeds, we all succeed. When we embrace our visionaries and innovators and encourage them to dream big we can make the impossible possible…This is our moment to make moonshots. This is a moment to harness the collective energy of all Caribbean people. This is our moment to change the world. This is our time to shine."
The President recalled one of the greatest feats in Caribbean history which he associates with the idea of moonshot, when the West Indies cricket team defeated England for the first time at Lord's on June 29, 1950.
"I use this cricket example to demonstrate to you how through sport men came together, players came together, went to Lord's and won a cricket series that none expected them to win. That inspired not only Caribbean people, but inspired people all across the world. It inspired the South Africans. It inspired Africa, and it placed the West Indies cricket team and the Caribbean people in a different light."
He noted too that while the greatest move towards technological advancement and innovation is the development of an idea, ideas remain just dreams unless we act on them and move in a conscious way to implement programmes and plans that would realise those dreams.
On this note, he said leaders of governments and industries are therefore obligated to create environments in which persons have the freedom to generate new ideas and build on them.
He said too that a thriving workforce was critically important for Guyana moving forward.
"Here in Guyana, as our economy transforms and we welcome more foreign investment, we will use some of these new resources to foster local innovation, creativity, and research, but policy is nothing without the people to drive it…This is our moment to make moonshots."