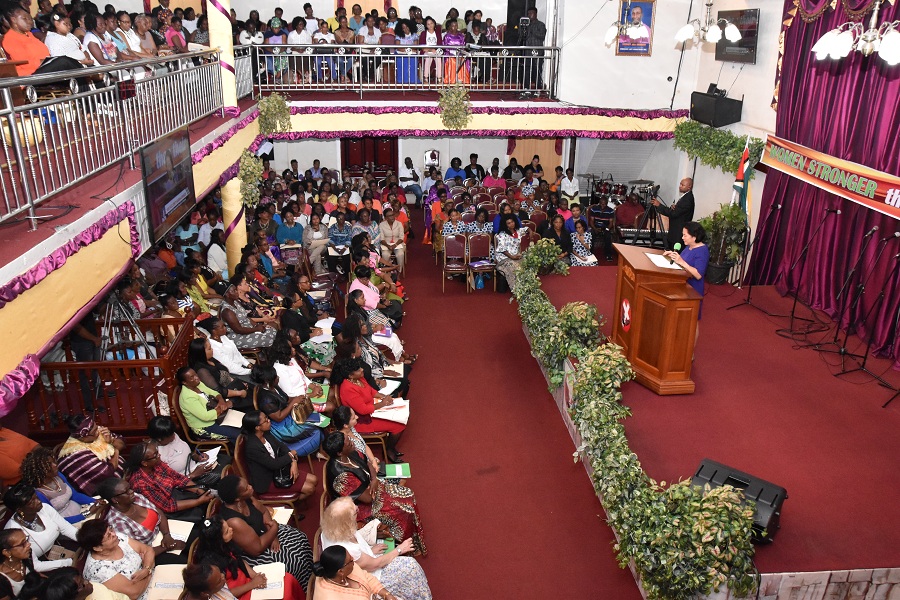 Georgetown, Guyana – (March 5, 2017) President David Granger called on the Ghana Day Organisation to pay particular attention to the heroes of Ghana so as to help Guyanese, particularly those with African ancestry to better understand themselves. "It will help us to understand why we speak a certain way, why we have certain types of relationships and why we have this certain type of inner strength and inner enlightenment that we enjoy… what we need to do in Guyana to ensure that the traditions of our forefathers are continued and that those traditions help to give our children the good life that they struggled for and they deserve," he said. The Head of State was at the time speaking at a Ghana Day ceremony held at Congress Place, Sophia yesterday.
President David Granger making a point during his presentation at the Ghana Day observance
The President said that Guyanese needs to do much more research into their own history and that of the history of the Akan people and of modern Ghana if they are to find the linkages between Ghana and Guyana. "I think this educational experience will help us to understand ourselves better, it will help us to band together not to hate other people, but to give ourselves strength in order to achieve the objectives of our society. Sometimes you see other people running off the rails and it is because they have abandoned the practices of their ancestors," he said.
He reminded that when the ancestors of Afro-Guyanese came off the plantations 178 years ago, they established villages in which they built their livelihoods on four strong pillars. These are: the home, the church, the farm and the school. He said that emancipation for them meant re-establishing the family home and that is why today Guyanese, particularly Guyanese men must understand that the home is a sacred place. Equally important he said, are the women and their role in the family.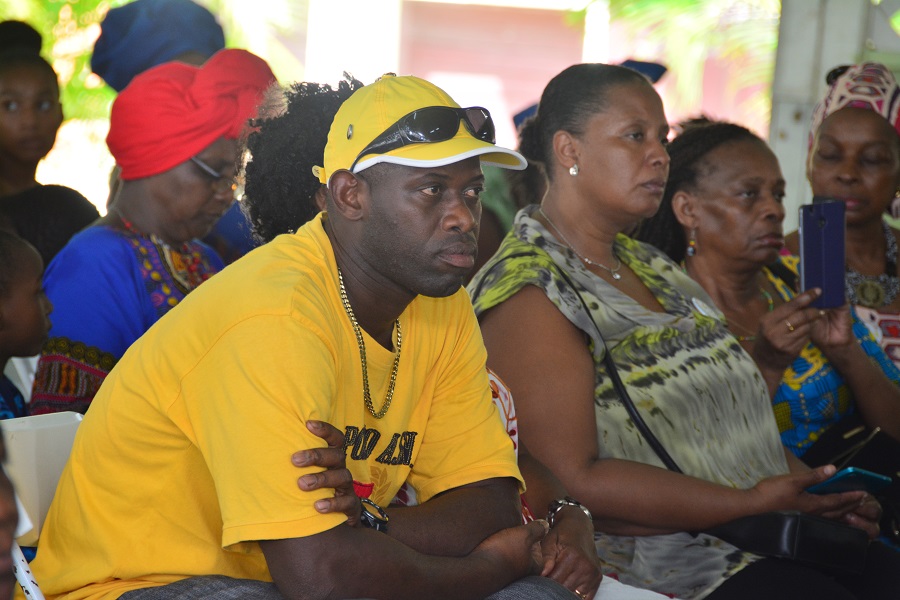 A section of the audience paying rapt attention to President David Granger's remarks
"Motherhood is sacred because it is the mother that transmits her education and love and values, care, affection and compassion to her sons and daughters and if we abuse women we abuse generations to come… When I talk about equality, I mean equality, matrifocality is important and this is something we need to reinject into the Guyanese society," the Head of State said.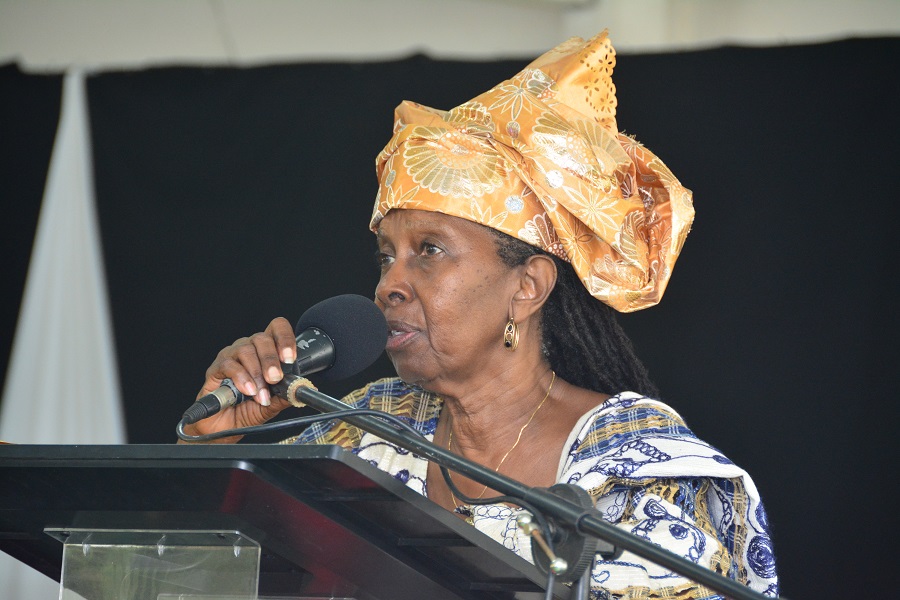 President of the Ghana Day Organisation, Ms. Penda Guyan delivering remarks
The President also spoke of the various rites of passage, foods such as metemgee and conkee, names like Kofi and Kwasie, folklores like the Anansi stories and music which were brought from Ghana to this country by the Akan people, noting that all of these things were not invented, they are authentic. "Many people do not understand what the Akan society was about. They feel that by crossing the water, all of those traditions were erased but they weren't erased by our fore parents.
March 5, marks the 60th Independence Anniversary of Ghana which was the first British Colony in the Southern Sahara to become free. This country used to be called the Gold Coast because it was the place from which Britain had extracted gold more than anywhere else. After independence, its first leader Kwame Nkrumah changed the name from the Gold Coast to Ghana.