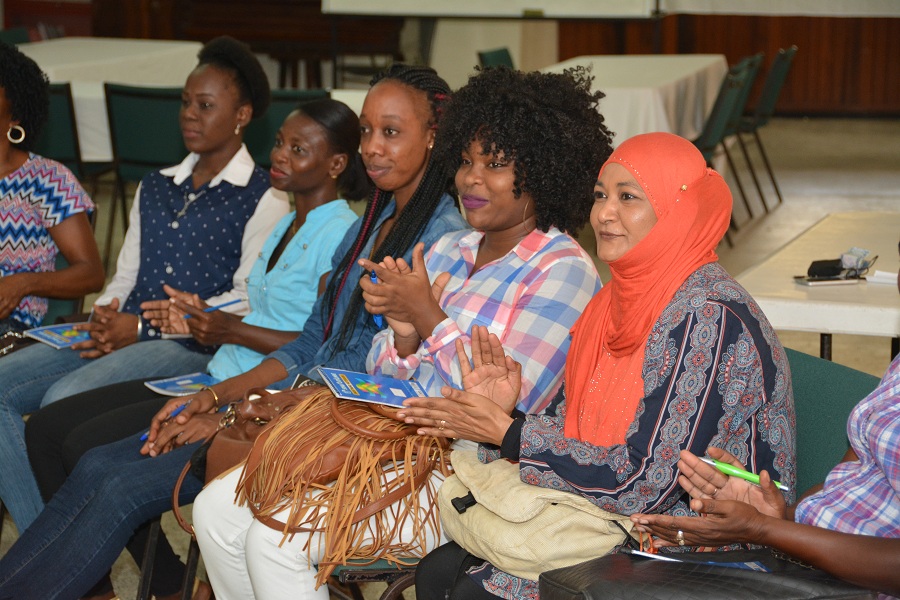 Georgetown, Guyana – (September 17, 2016) First Lady, Mrs. Sandra Granger was, today, joined by Mrs. Sita Nagamootoo, wife of Prime Minister Moses Nagamootoo, at the Second Annual Women's Conference of the Church of the Living God International Guyana, where they both urged the women to stand in solidarity to make a difference in the society. The event, which was held under the theme "The Gathering", was hosted at the Trinity Methodist Church's Outreach Centre on High and Leopold Streets in Georgetown.
"I believe that the time is right for women to gather; to plan and strategise, how together, they will overcome the challenges they face; how together, they can seize the opportunities opening before them and how together, they can develop and lay the foundations for a strong nation that they can pass on with pride to their children and grandchildren. We are stronger when we act together. Our voices are louder and we can be assured of the support of our sisters," the First Lady said.
First Lady, Mrs Sandra Granger, Pastor Doreen Hutchinson and Mrs. Sita Nagamootoo, pay rapt attention to Bishop Fern McLean as she leads the Conference in worship.
Mrs. Granger remarked that women continue to bear the brunt of the responsibilities for childcare and the management of their households in a society that is plagued by social ills such as domestic violence, trafficking in persons, child labour and teenage pregnancy.
"Single mothers have the burden of caring for their children, while holding down a job to pay the bills that that have to be paid… Why should our children, mainly girls, but a few boys as well, be treated as commodities to be trafficked? Why should our young people choose to commit suicide? Why should our seniors feel abandoned? Why are our children dropping out of school when education is the key to mobility and success?" she questioned.
The First Lady implored the women to ensure that their children are educated and to capitalise on the measures that the Government has put in place to provide every child with access to a quality education. "It is my personal belief that we must ensure that our children gain an education. Our Government believes this as well that is why it has adopted the motto, 'Every Child in School'. This is why it introduced the (3Bs) initiative – Buses, Boats and Bicycles – so that parents would not be burdened with transportation costs for their children to get to and from school on time," Mrs. Granger said.
Meanwhile, Mrs. Nagamootoo echoed the First Lady's remarks. "I was told that we are here to strengthen our purpose. So I hope that each one of us understands what is our purpose. I also know that when we gather together and we pray together we will be more powerful and we can make things happen," she said.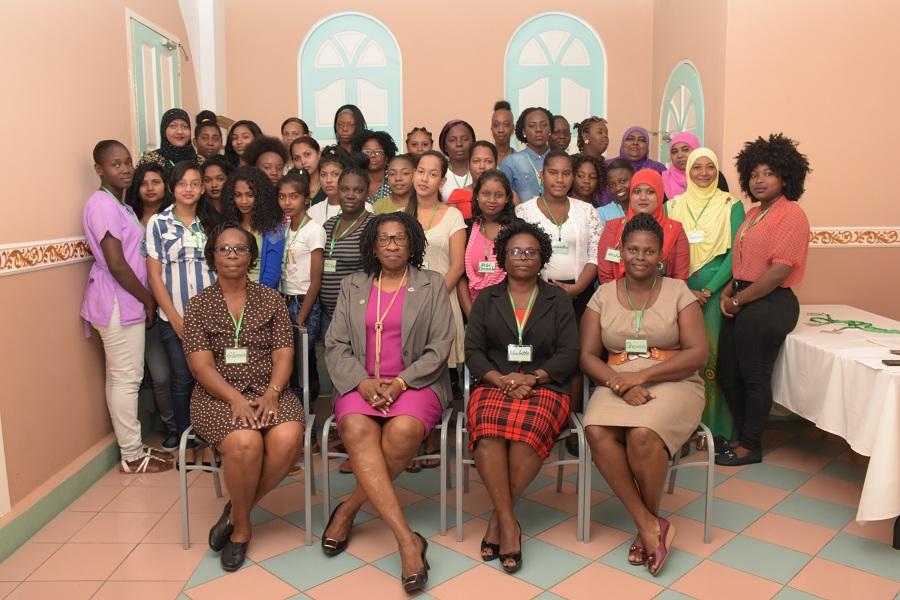 Pastor Doreen Hutchinson said the conference aimed at empowering women with the hope of giving them self-confidence. The congregation was led through worship ministry by visiting Bishop Fern McLean of the Church of the Living God International Canada, who led the conference in a powerful service and called on the women to be united in purpose.