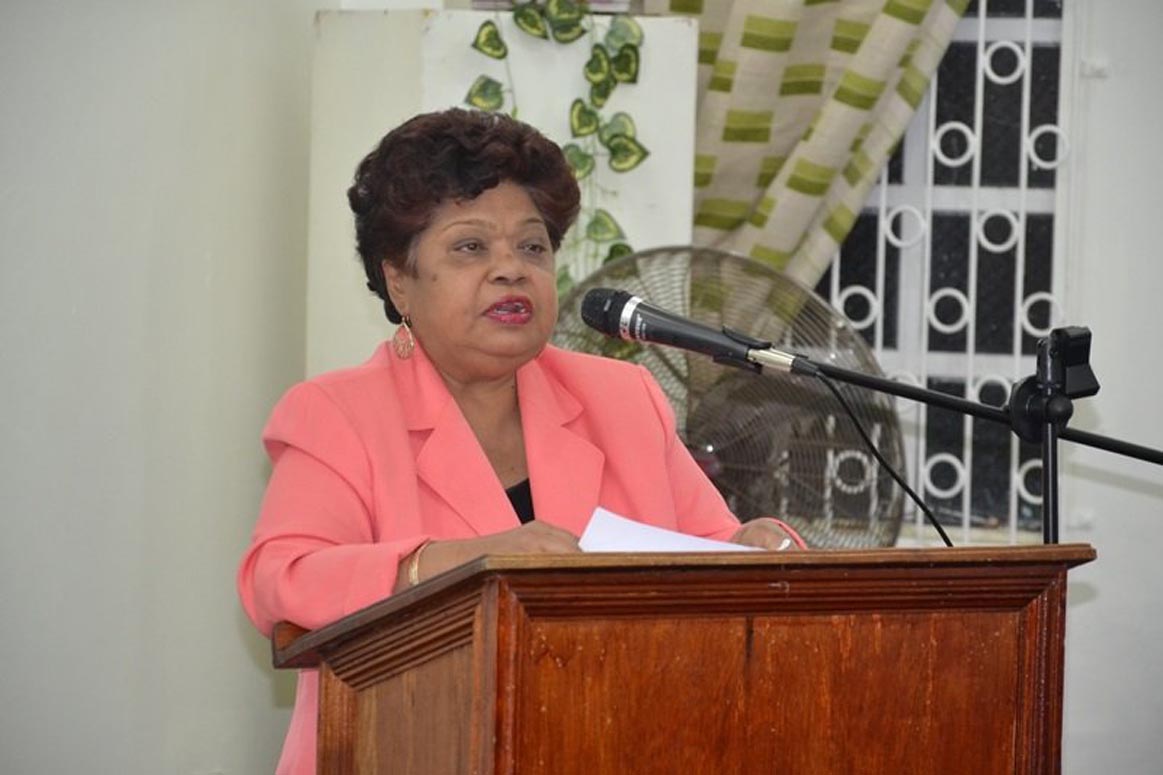 Georgetown, Guyana – (March 22, 2016) First Lady, Mrs. Sandra Granger, this evening, participated in the Service Activity presentation of the President's Youth Award – Republic of Guyana (PYARG) Programme, held at the National Cultural Centre (NCC).
Mrs. Granger presented the certificates to the 20 participants, who travelled all the way from the Essequibo Coast for the ceremony.
First Lady, Mrs. Sandra Granger presents one of the awardees with their certificate of achievement.
The PYARG has afforded approximately 17,000 youths, ages 14-24, with the opportunity to participate in a number of activities ranging from skills training, community service and physical training, all for their personal development and to the benefit of the communities in which they serve.
Dr. Astell Collins, Chairman of the Habitat for Humanity, Mr. Clifton Hickens, Commander of 'A' Division, Mrs. Sandra Granger, First Lady of Guyana, Ms. Nicolette Henry, Minister within the Ministry of Education, Mr. Greg Quinn, British High Commissioner to Guyana and Mr. Allister Collins, Executive Director of the PYARG with the participants of the recently concluded programme.