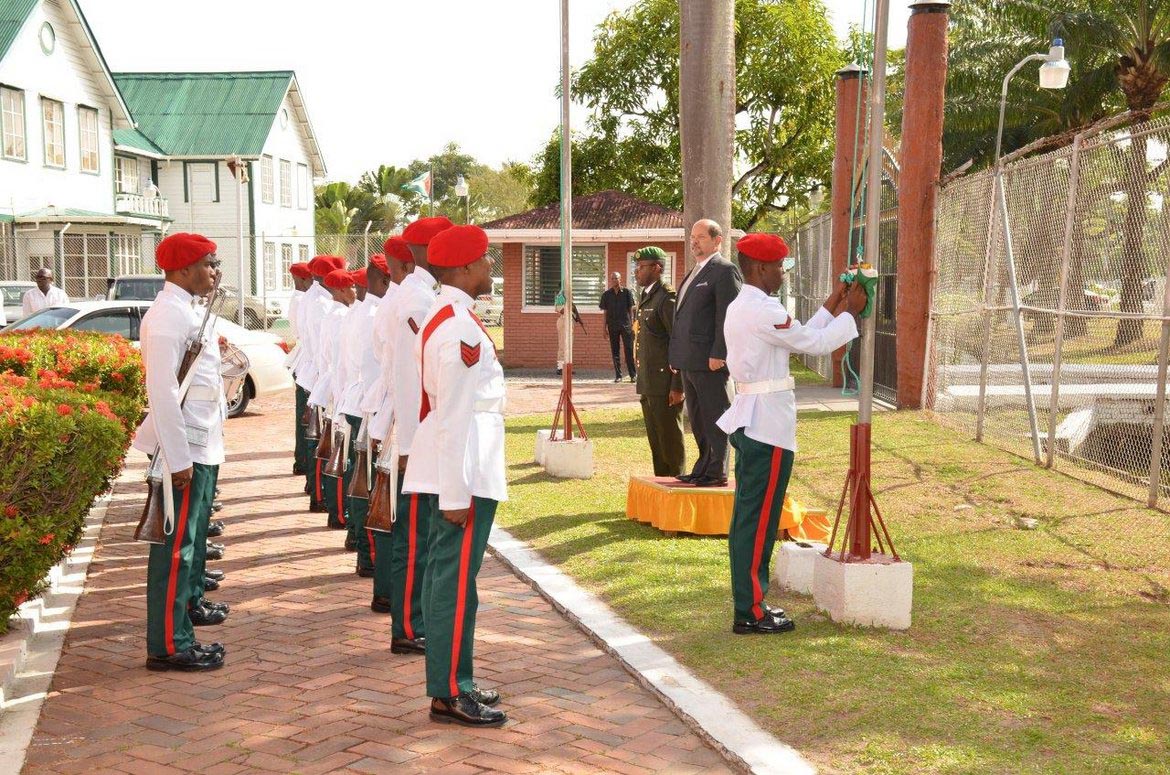 Georgetown, Guyana – (March 4, 2016) President David Granger, today, received the Letters of Credence from H.E. Manuel De Jesus Teles Fazendeiro, inducting him as Non-Resident Ambassador of Portugal to Guyana. The new Ambassador is based in Venezuela. He replaces Ambassador Mario Alberto Lino da Silva.
At the installation ceremony, held at the Ministry of the Presidency, President Granger said that relations between Guyana and Portugal predate the formal establishment of diplomatic ties in December 1978. He said that the arrival of the Portuguese in Demerara 181 years ago has served to enrich the fabric of the Guyanese society through their culture and entrepreneurial spirit.
"Guyana values the friendship of countries that are firmly committed to the principles and purposes of the Charter of the United Nations. We face many challenges, which can be tackled only through focused cooperation and collaboration based on the rule of law and respect for sovereignty," President Granger said.
Ambassador of Portugal H.E. Manuel De Jesus Teles Fazendeiro is saluted upon his arrival at the Ministry of the Presidency this morning.
Referencing the United Nations 2030 Agenda for Sustainable Development, the President said that countries need to build beneficial partnerships to tackle issues such as the eradication of extreme poverty, climate change, and fulfilling the social agenda to ensure better lives for all citizens.
Meanwhile, the new Ambassador said that the main goal of his mission is to reaffirm to Guyana the continuity of friendship and the strengthening of relations between the two Governments.
Ambassador Fazendeiro pointed out that in the framework of international relations is a very demanding global scenario. These bilateral goals represent an essential form of support to further deepen relations between the two countries and also guarantee the space and openness for dialogue at the international level, the Ambassador noted.
"There is a significant past between our two nations and the Portuguese government wishes to go further to develop the economic, commercial and cultural ties with the Guyana Government in order to build a more permanent bilateral relationship," he said.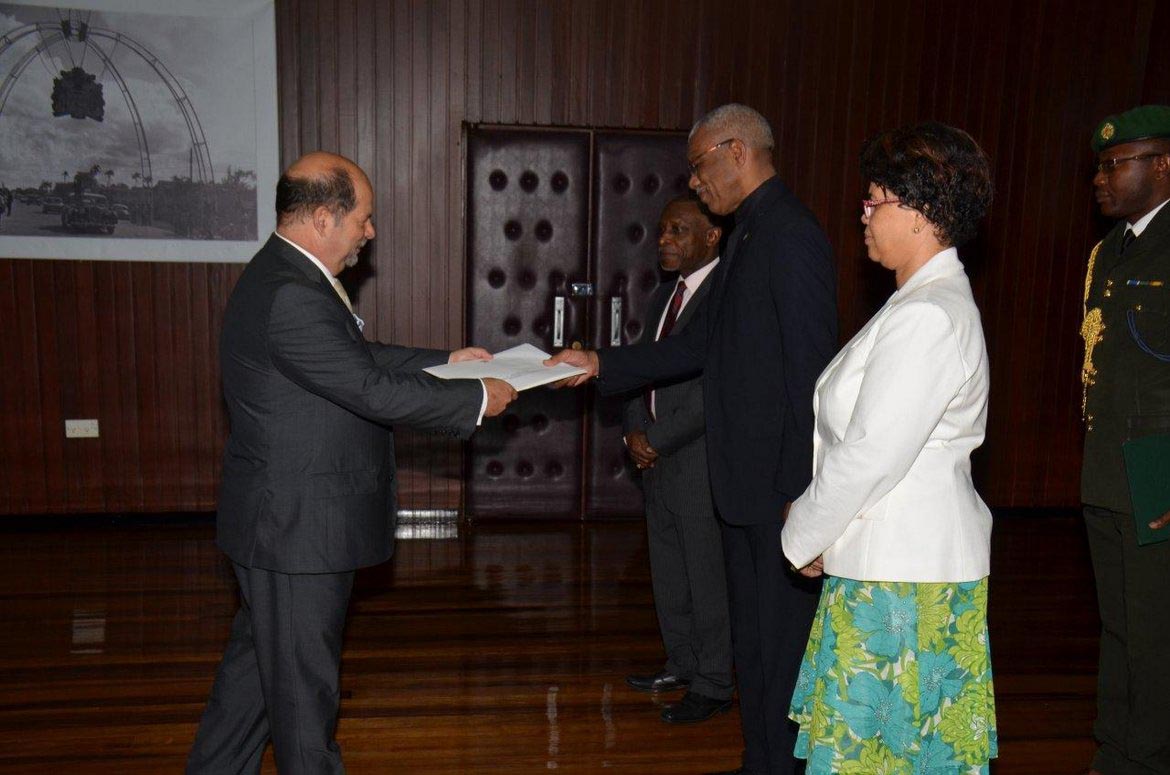 President David Granger receives the Letters of Credence from Ambassador Manuel De Jesus Teles Fazendeiro, in the presence of Vice President and Minister of Foreign Affairs, Mr. Carl Greenidge (pictured to the President's right) and Director General of the Ministry of Foreign Affairs, Ms. Audrey Waddell (first, right).