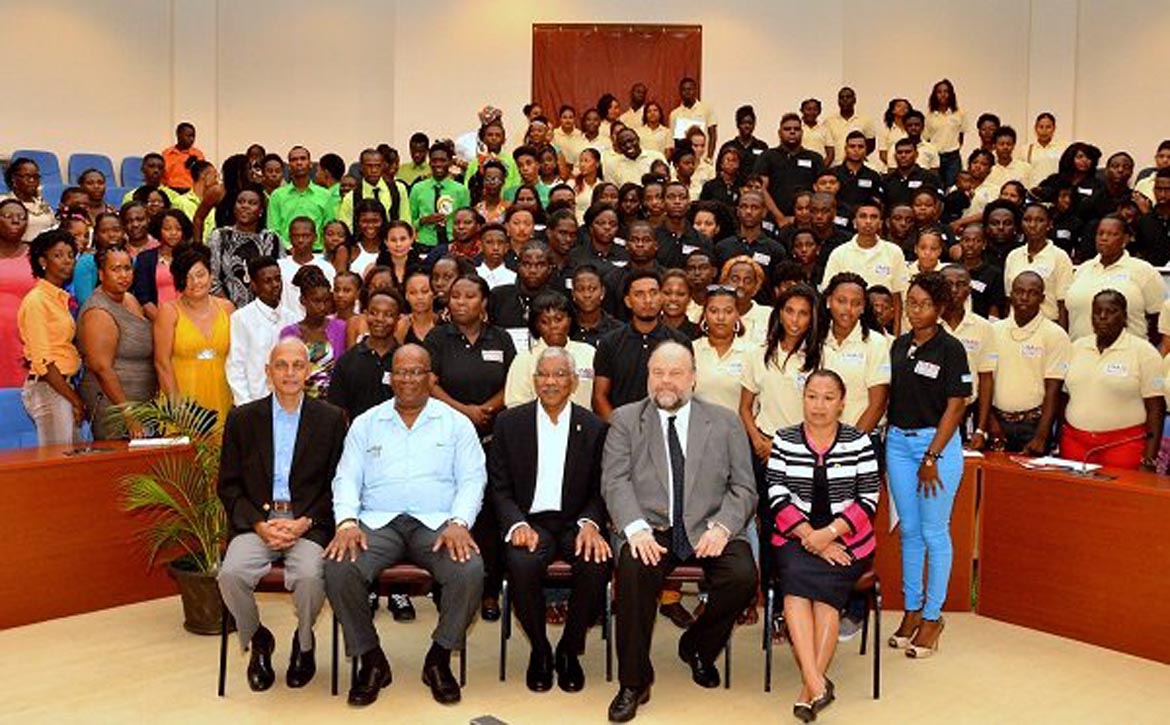 Georgetown, Guyana – (February 29, 2016) First Lady, Mrs. Sandra Granger, today, launched her 'Self Reliance and Success in Business Workshop' at the Mabaruma Learning Resource Centre in Barima-Waini (Region One), where more than 40 women will benefit from entrepreneurial and management training.
The workshop, the fourth of its kind, is being held under the auspices of the Office of the First Lady, and is funded by the Ministry of Social Protection and Ministry of Indigenous Peoples' Affairs. The participants, all women, were drawn from communities across the region including: Moruca, Mabaruma, Port Kaituma, Barabina Hill, Kumaka, and Hosororo. Some are already small business owners, while the others are hoping to kick start their planned small businesses.
Reminiscing on her childhood in that region, the First Lady said that there was a time when Barima-Waini was a major food producer, though that has not been the case in recent years. "Coming to the North West now, there is a vast difference from coming when I was a child. We didn't have to import food to the North West. The North West was exporting food to the islands and Georgetown. There was always something growing or being reared," she said.
Mrs. Granger shares a moment with one of the participants at the workshop.
However, she pointed out that it is workshops like these that will empower persons to establish their own businesses and help to the region to regain its balance. "One of the objectives of this workshop is to help women to become more productive, more self-reliant and [better educated about business practices that would enable them to make prudent decisions]. It teaches you how to set up, run and establish your business. But it also incorporates your company," Mrs. Granger said.
Meanwhile, Regional Chairman, Mr. Brentnol Ashley praised the initiative, noting that the growth and development of the region begins with steps such as these.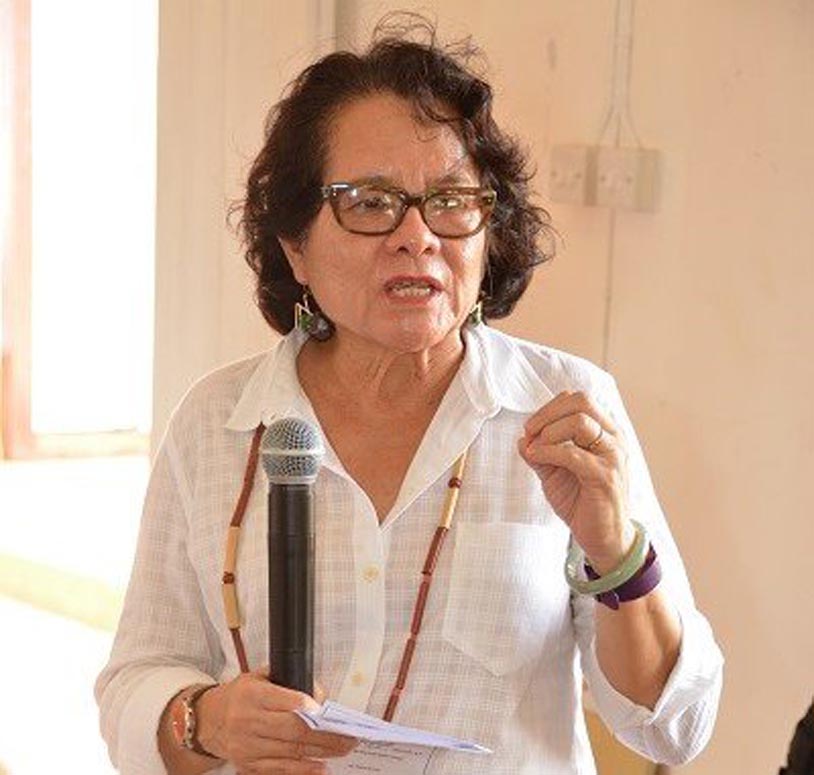 First Lady, Mrs. Sandra Granger says Barima-Waini can become a major food producer once again.
"This workshop is aimed at empowering women and I firmly believe that women are the pillars of a community and more so, of our society. They are the ones who propel the sanctity of human life. I am most pleased that I am seeing a lot of youthful faces here in this workshop. The RDC is extremely grateful for this initiative in which women can be called together, empowered and sent into their communities to make sterling contributions for a better Region One," he said.
Regional Executive Officer, Mr. Leslie Wilburg echoed these sentiments. He also encouraged the participants to capitalise on the training being offered so that the true potential of the Barima-Waini Region can be achieved.
"This is your time. You are the generation that will help Region One to go forward. These opportunities are supposed to help you so please grasp it with both hands and when you are done here, go back to your communities… get involved and help them through the training you got here. [In this way], not only [will] you benefit, but your region and sub-region benefits. This workshop will take us a far way in reaching our potential and development," Mr. Wilburg said.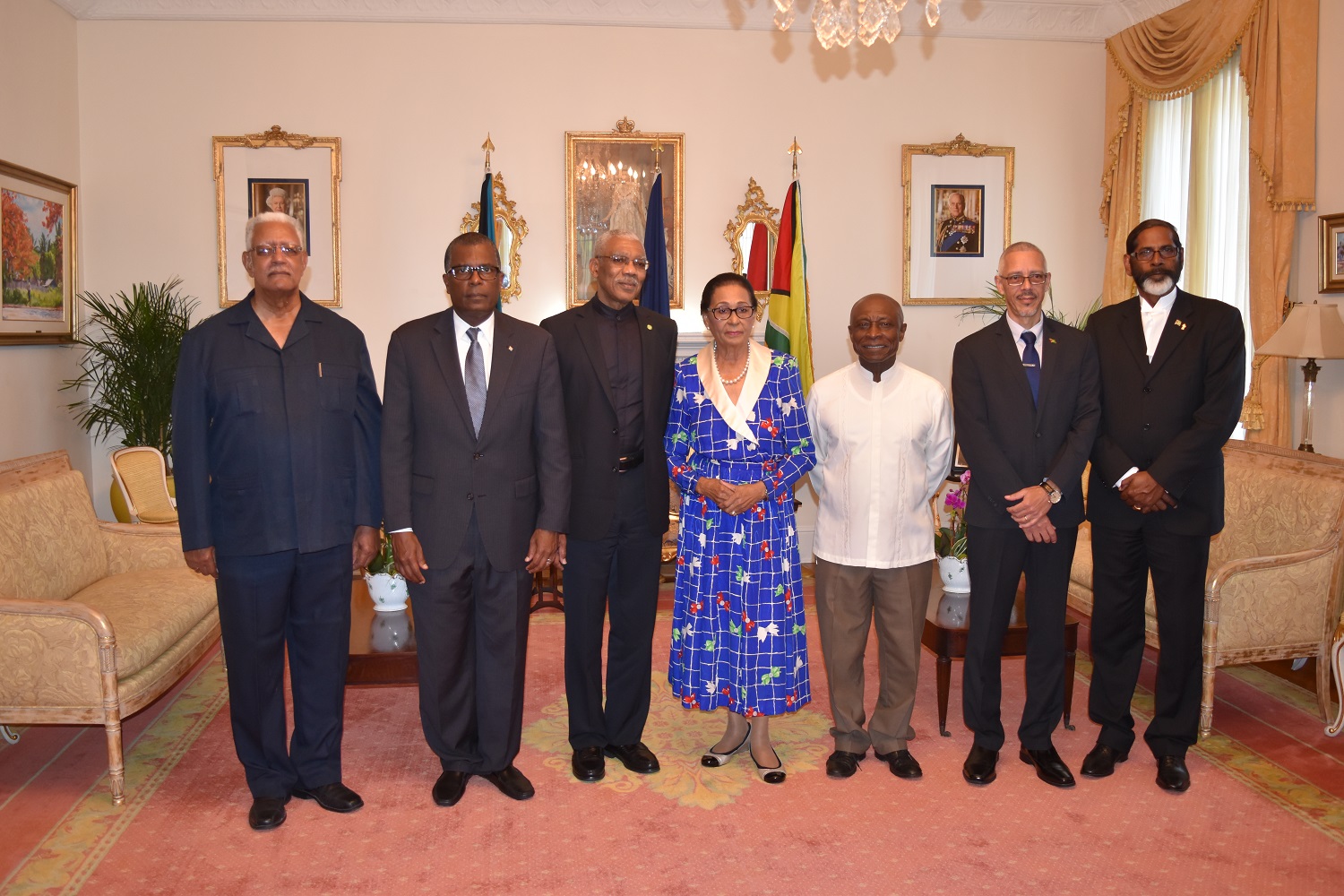 Regional Chairman, Mr. Brentnol Ashley commends the initiative, noting that educating the women of Barima-Waini will bode well for the future.
The workshop is being conducted by Mr. Wayne Barrow of Interweave Solutions, who said that at the end of the training, the women will be empowered to manage a small business, develop small business plans, and write grant proposals, among other skills.
Over 100 persons, mainly women, have already completed the programme, hosted in other regions, and are well on their way to establishing themselves as successful business owners. The biggest success story of the workshop is Ms. Annie Roopchand, who participated in the Good Hope/Lusignan session and placed third in a National 'Business Pitch' Competition that was held during the inaugural Business Expo hosted by this Government.
The second workshop was held in Linden, Upper Demerara-Upper Berbice (Region Ten) and the third in Lethem, Upper Takutu- Upper Essequibo (Region Nine).