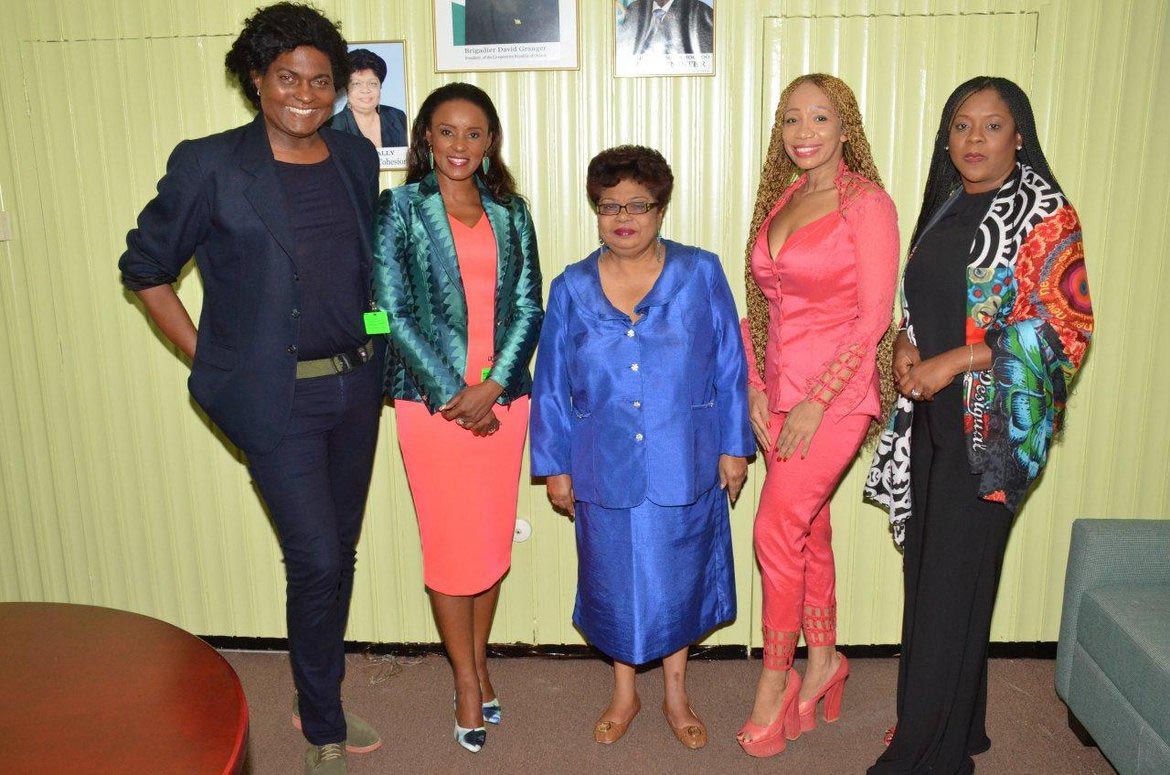 Georgetown, Guyana – (January 20, 2016) Popular Trinidadian group 'Oxygen with Nicole', which will be collaborating with the Ministry of Social Cohesion, on several projects, this morning paid a courtesy call on Minister of State, Mr. Joseph Harmon, to inform him of their plan to expand the project to Guyana in an effort to provide a 'safe space' for locals to speak and share their life experiences to motivate others.
At the meeting, held this morning at the Ministry of the Presidency, Founder, Mrs. Nicole Dyer-Griffith, gave the Minister an overview of the project, while her team discussed the objectives they wished to achieve in Guyana.
According to Mrs. Dyer-Griffith, the group seeks to encourage the sharing of uplifting and inspirational stories and experiences to create a space where persons can connect, create and cohere. She said the concept was birthed in response to the despondent atmosphere which hung in the air following the recently concluded 2015 General Elections in the twin island republic.
From left: Mr. Richard Young, Mrs. Nicole Dyer- Griffith, founder of Oxygen with Nicole; Minister of Social Cohesion, Ms Amna Ally, fashion designer Ms. Sonia Noel and Ms. Vanda Gardner, after today's meeting
"I noticed and noted that the general tone of the nation was somewhat 'heavy', with varying degrees of discord. Having to operate in this type of environment sometimes felt suffocating, and as such, during a conversation with a friend, I [told] her that it felt like oxygen to be able to sound off ideas and share in a safe environment," she said.
Mrs. Dyer-Griffith said the idea quickly blossomed and soon several prominent persons within the Region offered their support, including fashion maven, Mr. Richard Young, fashion designer, Ms Sonia Noel, and Vanda Gardner, from Antigua and Barbuda.
Minister Harmon praised the initiative while pledging his office's and the Government's support to ensuring the project's success in Guyana, especially given the recent spate of suicides.
Immediately after the meeting, the team met with Minister of Social Cohesion, Ms. Amna Ally to discuss possible areas of collaboration.
Among the activities which will be embarked on by the Ministry of Social Cohesion and the O2N group is the launch of the 'safe space' in Guyana on March 6, 2016, in observance of International Women's Day, which will be celebrated on March 8.
A media engagement has been planned for Thursday, where the full plan for the activity will be unveiled.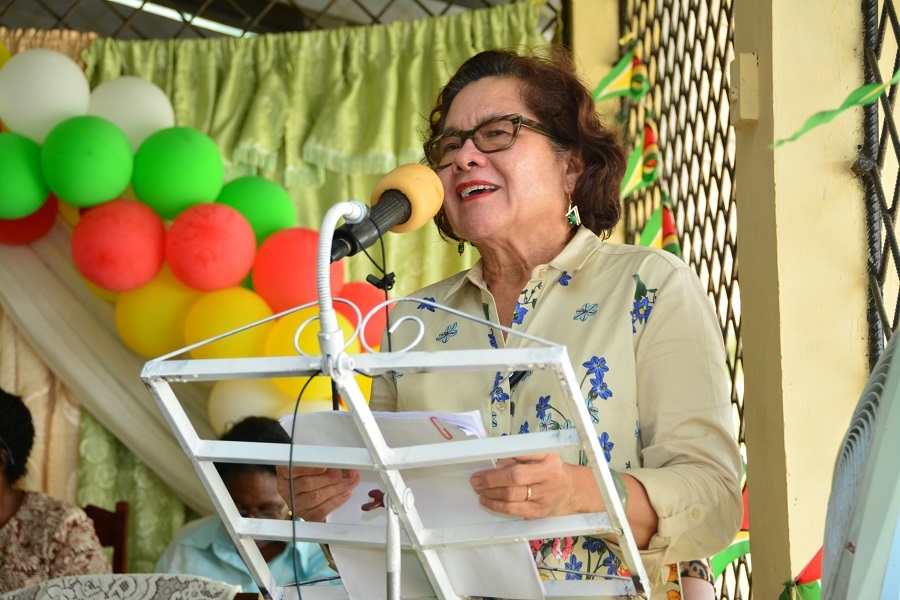 Minister of State, Mr. Joseph Harmon, is flanked by, from left, fashion designer Sonia Noel, Mrs. Nicole Dyer-Griffith, Mr. Richard Young and Ms. Vanda Gardner, at the close of today's meeting.