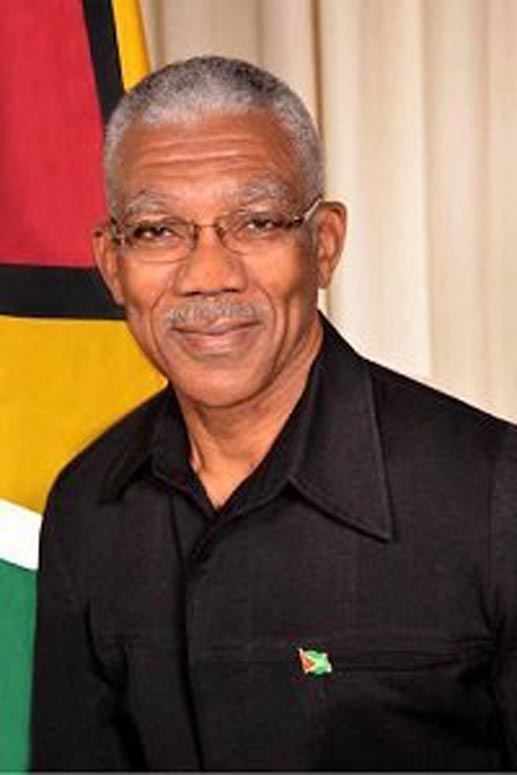 Georgetown, Guyana – (December 30, 2015) President David Granger said that his Government will be focusing on national unity, security and public infrastructure in the new year, to ensure that every Guyanese gets the 'good life' that has been promised to them.
The President said these matters are the priorities on his agenda for the New Year, during his interaction, this morning, with members of the media, following the induction of the new commissioners to the Public Utilities Commission, at the Ministry of the Presidency.
"First of all, there is our focus on National unity. That is the focus of the Independence celebrations; strengthening our national unity. I always…say with regret that Guyana was born a broken nation in 1966; and the country was divided and I would like to feel that the 50th anniversary would be an opportunity for us to come together again and strengthen national unity," President Granger said.
He further noted that significant attention will also be given to national security.
"We will be developing our national security because coming out of the first decade of this millennium we have had several threats to security. As you know what happened during the troubles, at which time a lot of policemen were killed, citizens were killed, and many of those deaths are still to be investigated. We are still seeing the aftershocks and we will be paying attention to security next year. We have also had challenges to our territorial waters," the President said.
The Head of State acknowledged that Guyana can never really develop economically unless infrastructure is available; as such, he said, his administration will be building roads, bridges and aerodromes in the hinterland to enable development and a faster transfer of goods and services.
"All will come in for attention next year. Those are the three areas," the President said.