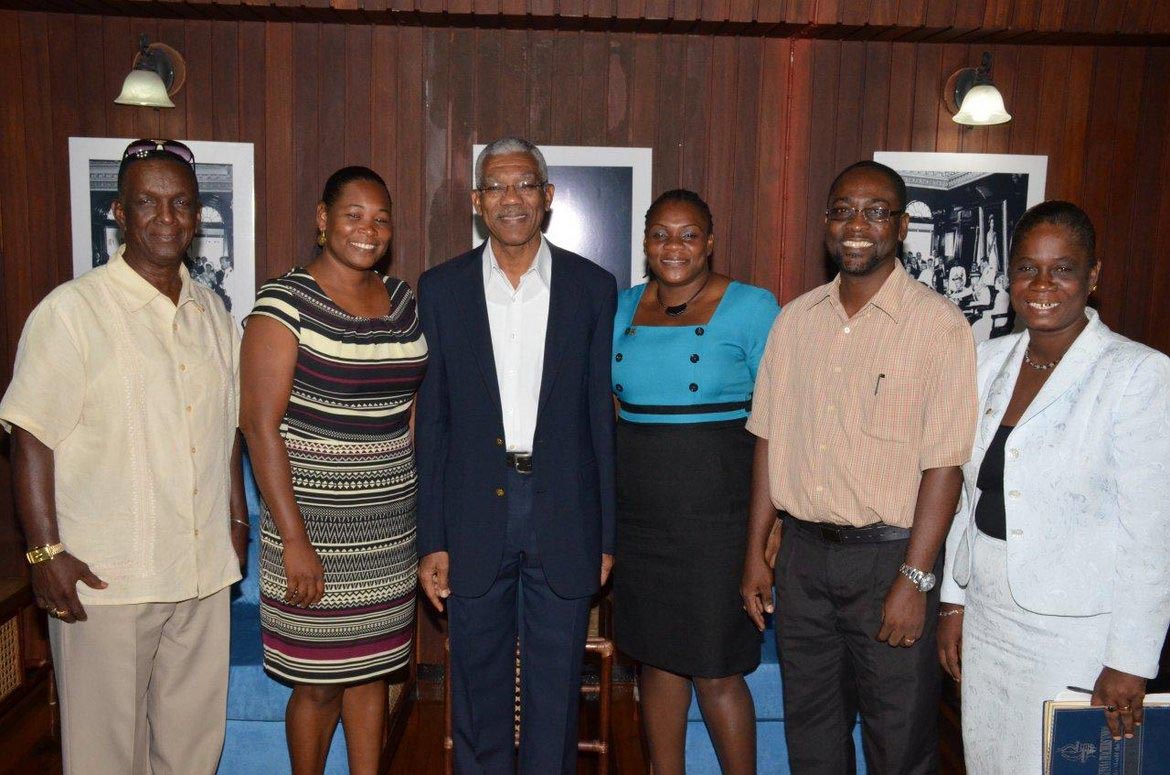 Georgetown, Guyana – (November 19, 2015) President David Granger, today, met with members of the Guyana Teachers Union (GTU) to discuss issues regarding the multi-year agreement that the Union has had with the Government since 2011. The meeting was held at the Ministry of the Presidency.
In a brief comment after the meeting, President of the GTU, Mr. Mark Lyte said that the Union is hoping to sort this matter out with the new Administration so that it can provide its membership with much-needed clarity. The existing agreement comes to an end in December.
He noted that one of the matters that is of major concern to the Union has to do with the de-bunching of payments, which would ensure that teachers are paid based on their qualifications. "The assurance we have been given is that the President will discuss this matter with the Finance Minister and give us a feedback in the near future," the GTU President said.
In 2011, the Union successfully negotiated a multi-year remuneration package for teachers inclusive of a five percent annual across the board increase as well as other non-salary benefits.
From L-R- Lancelot Baptiste, Sumanta Alleyne, President David Granger, Coretta Mc Donald, Mark Lyte, and Lesmeine Collins