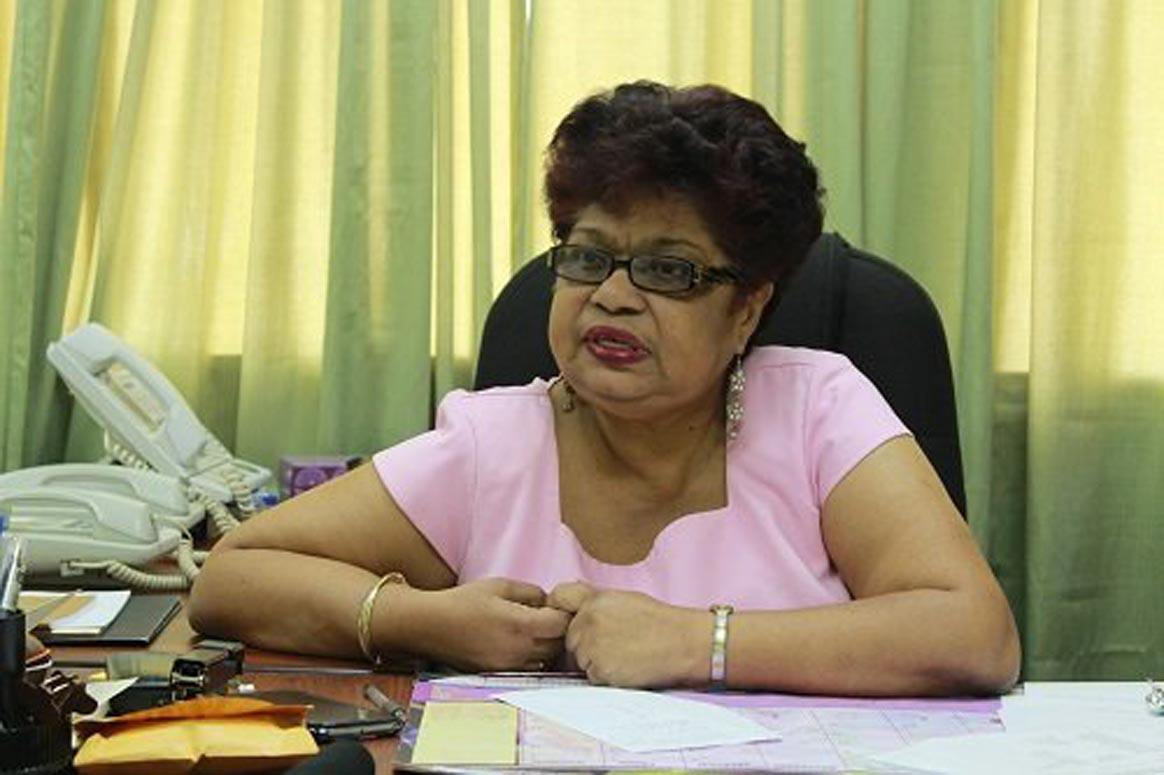 Georgetown, Guyana – (October 22, 2015) Almost two months since the Ministry of Social Cohesion held its Roundtable on Social Cohesion at the Arthur Chung Convention Centre (ACCC), several short term recommendations made at the forum, are already being implemented.
Minister of Social Cohesion, Amna Ally, in an invited comment, today, said that while the report is not yet complete, the Ministry has managed to extract some of the short term suggestions, which were made by stakeholders at the event. To this end, she disclosed that programmes and events are being planned to ensure that the recommendations given at the national conversation are acted upon.
"There were ten working groups and these groups came up with recommendations, which they believe we should implement. We are putting together the programme and the activities for the achievement of social cohesion for the next five years but what we have done is to put them in three categories. Short, medium and long term, We are focusing on the short term programmes, which we believe can be achieved between 2015 and 2016," Minister Ally said.
One of the short term recommendations coming out of the event was the need for national conversations and engagement and as such, the Minister said that a number of events are being planned to engage Guyanese people and develop national buy-in for the Ministry's scope of work.
"Because this is a new ministry, we need to have a lot of conversations to sensitise people on what the Ministry is about, what are our objectives and so on and we have begun this but more than this, we still have to continue conversations after these programmes, so that there can be a full understanding of what we do," Minister Ally noted.
To this end, Minister Ally said that the work will soon begin in Region 6, touching first at the school levels, before moving to the other sections of society.
Additionally, the stakeholders at the National Round-table recommended that booklets on the mandate of the Ministry should be produced and placed in schools. Minister Ally disclosed that this is actively being pursued by her Ministry.
"We are going to produce booklets for school beginning with primary schools. As it is, we are searching for a consultant who can assist with putting it together and so on and we expect that by 2016, this will be in progress. We believe that starting in schools will help the concept of social cohesion and we are working side by side with the Ministry of Education in this area," the Minister related.
Minister of Social Cohesion, Amna Ally during the interview at her office today.
In the meantime, however, the Government and the ministry recognise that social cohesion cannot be achieved in the absence of equitable access to education and employment.
"We know that poverty is widespread and not helpful for social cohesion so we are looking at some small projects like providing school boats to the children, who cannot afford the costs of going to school. We will now be looking to put out some school buses along the West Coast of Berbice to assist those students there. We found that because of poverty children were going to school bare feet and we tried to provide some foot wear to those students," she said.
Additionally, the Ministry of Social Cohesion has engaged the Institute of Applied Science and Technology (IAST) to work with the farmers, producers and manufacturers in farming areas to develop their products, marketing strategies, and proper labeling methods to promote opportunities to earn. This is scheduled to begin in early November.
Apart from that, as the country prepares to celebrate its 50th anniversary, the Ministry will be looking to host a Social Cohesion Fair and Cultural Exposition with the aim of promoting and showing appreciation for each other's culture and traditions. Additionally, essay competitions, debates and art competitions on social cohesion are also planned for 2016.
While the medium term and long term plans have not yet been completely finalised, Minister Ally disclosed that the Government was looking at the feasibility of reintroducing Civic Education, as was recommended by Sir Shridath Ramphal, in the school system as well as expanding the booklet production to target the nursery and secondary school populations. Additionally, legislative changes are likely once the recommendations would have been examined in full.