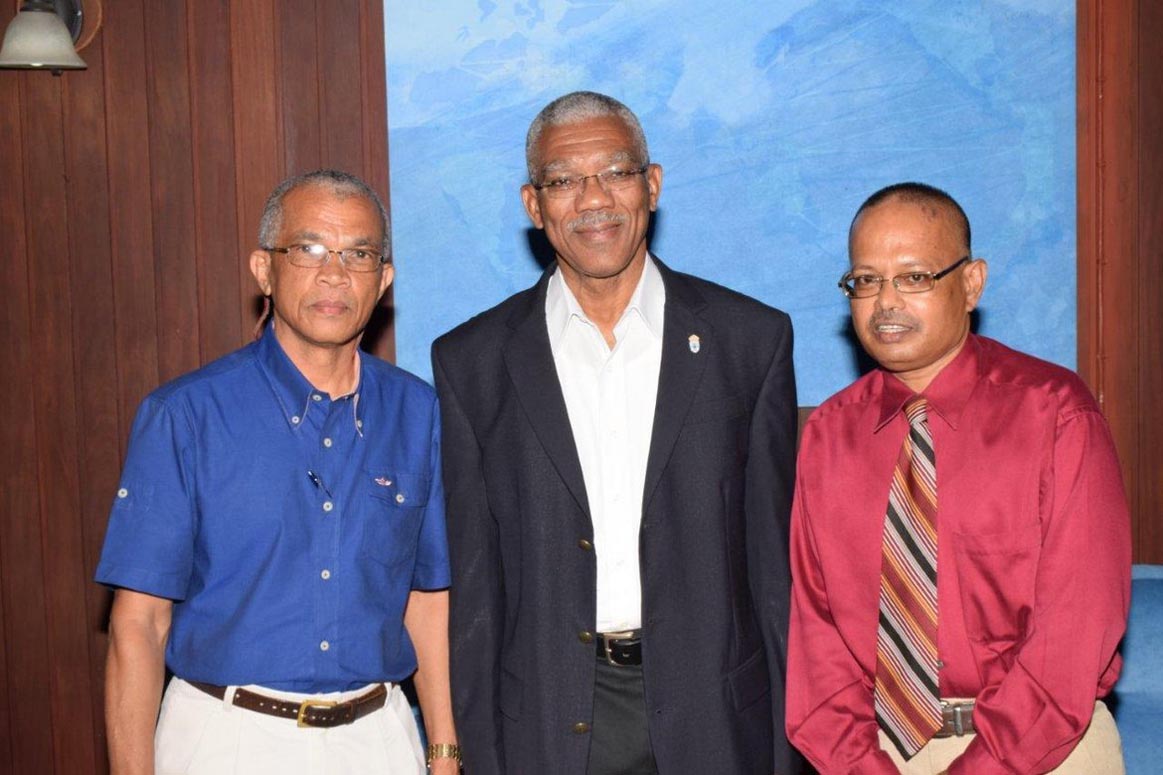 Georgetown, Guyana (October 23, 2015) – President David was today paid a courtesy call by Mr. Lionel Persaud and Mr. Peter Assing from the Gideon International Organisation, who presented him a copy of the Bible.
Gideons International is an evangelical Christian association whose primary activity is distributing copies of the Bible free of charge.
In the photo, President David Granger is flanked by Mr. Peter Assing (left) and Mr. Lionel Persaud at the Ministry of the Presidency.