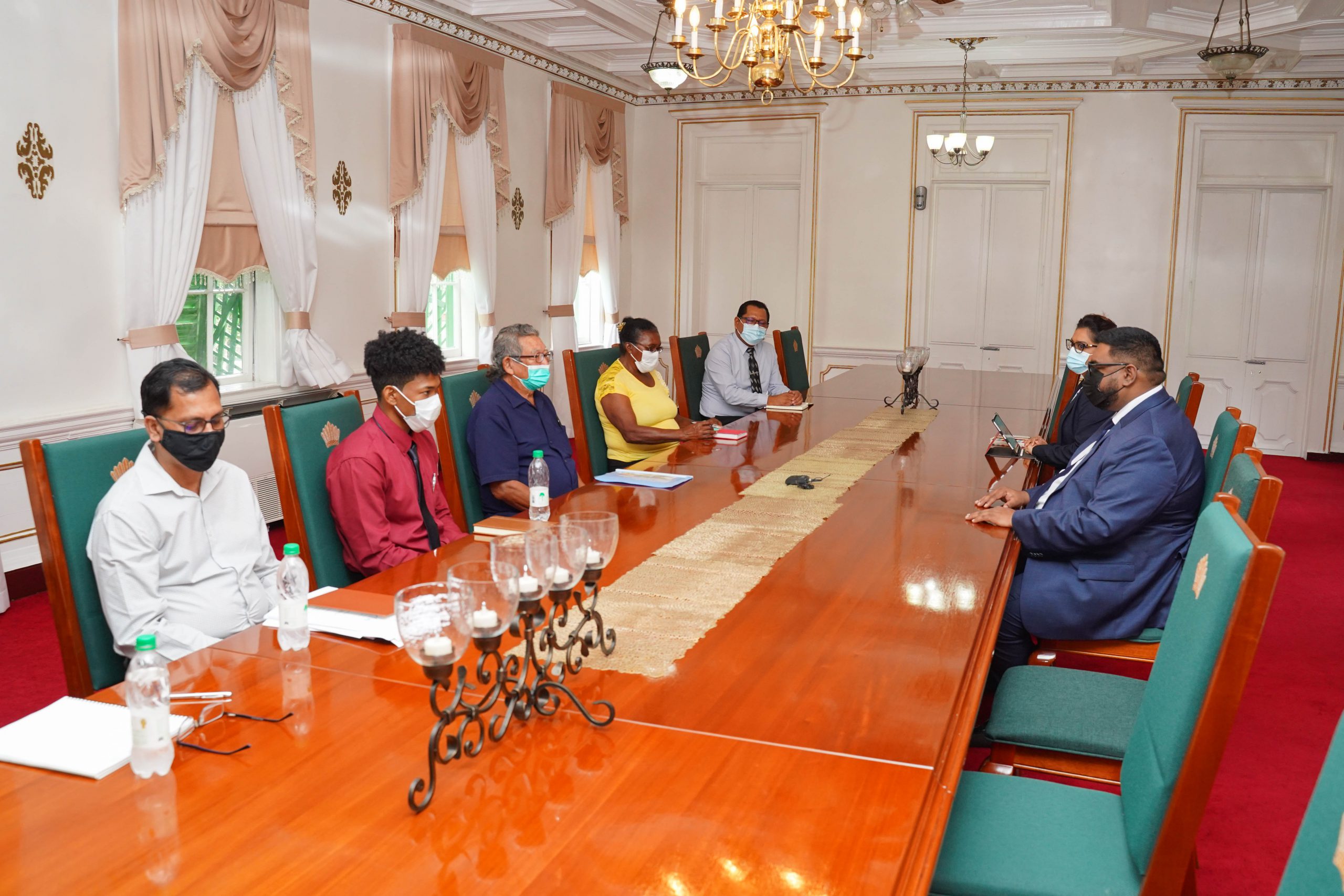 Georgetown, Guyana (February 11, 2021) His Excellency Dr Irfaan Ali today told members of the Indigenous Peoples' Commission that his Government's commitment to their community has never been stronger.
President Ali also stressed that this commitment will be reflected in all "Government policies, Government programmes and of course, in our national budget."
The Head of State met with six Commission members at State House including, the Chief Executive Officer Neil Bacchus, Commissioners: James Singh, Marco Desouza, David James and Matilda Williams and Administrative Assistant, Ron Albert.
"I am very pleased to have this opportunity to engage and to listen to you…I would like to first of all say to you that our commitment to our Indigenous community has never been stronger."
President Ali also explained that his Government has embarked on a National Development Plan that will promote equitable distribution across all communities.
"It will seek to not only respect the rights of every community, but to honour the rights, by ensuring that they are engaged in the development of their own priorities, advancement, respect of culture."
President Ali emphasised that the country's trajectory going forward is framed in an expanded Low Carbon Development Strategy (LCDS), which should add benefit and protection to Amerindian communities. This, he said, will be the framework through which the country's development will take place.
Bacchus took the opportunity to update the Head of State on all the recent accomplishments of the Commission as well as its future plans.