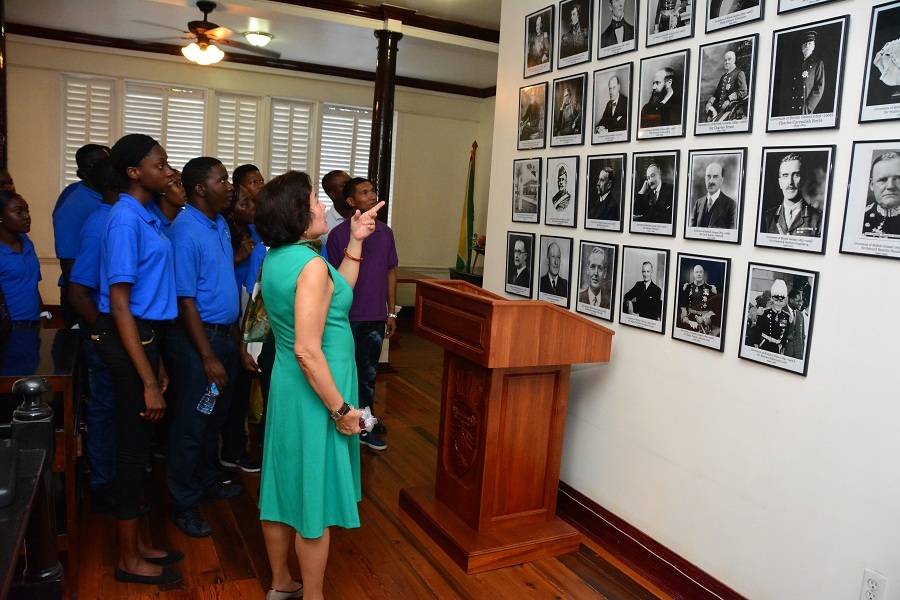 Georgetown, Guyana – (April 24, 2017) First Lady, Mrs. Sandra Granger, today, facilitated 13 Caribbean Advanced Proficiency Examination (CAPE) students of St. Maarten Academy, their three teachers, driver and security officer with a guided tour of State House.
Guyanese born Teacher, Ms. Anita Marshall, who led the group, said that she requested the tour because she knew it would be an excellent opportunity for the students from the Leeward Caribbean island to visit the home of the sitting Head of State as part of a wider tour of Guyana.
First Lady, Mrs. Sandra Granger gestures as she makes a point to the students of St. Maarten Academy. The students paid keen attention to the First Lady as she explains that several important streets, bridges and communities, such as Longden, Hincks, Boyle, Denham and Lethem, are named after the former colonial governors of Guyana, whose photographs are mounted on a wall in the formal living room at State House.
At the close of the tour, the First Lady presented the students and their teachers with mementos and copies of booklets, The City of Georgetown and Giants of Guyana.
In return, the visiting team presented the First Lady with tokens of appreciation, including one from the St. Maarten Guyanese Association, which included an invitation to the President and First Lady to visit the island nation.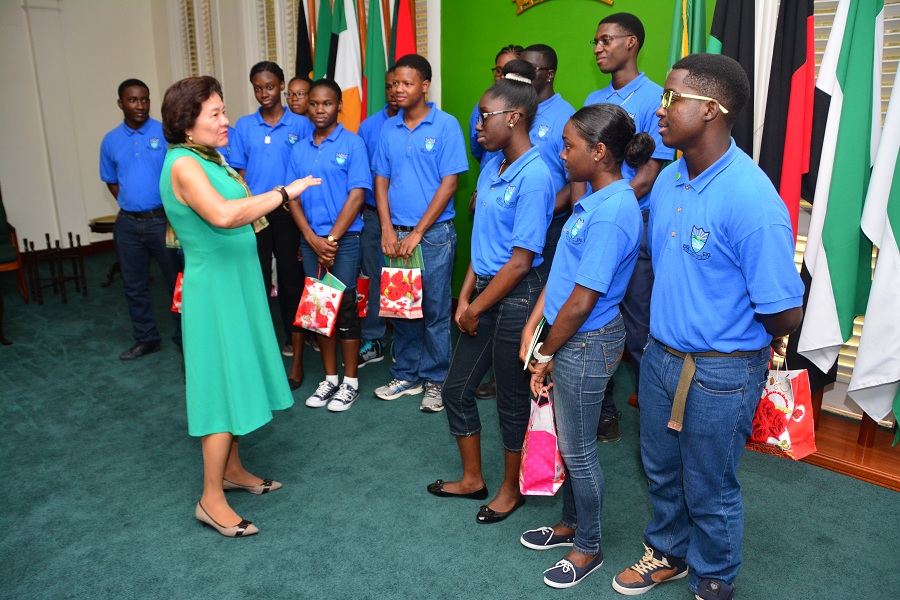 First Lady, Mrs. Sandra Granger and the students from St. Maarten Academy interact warmly, during a tour of State House.