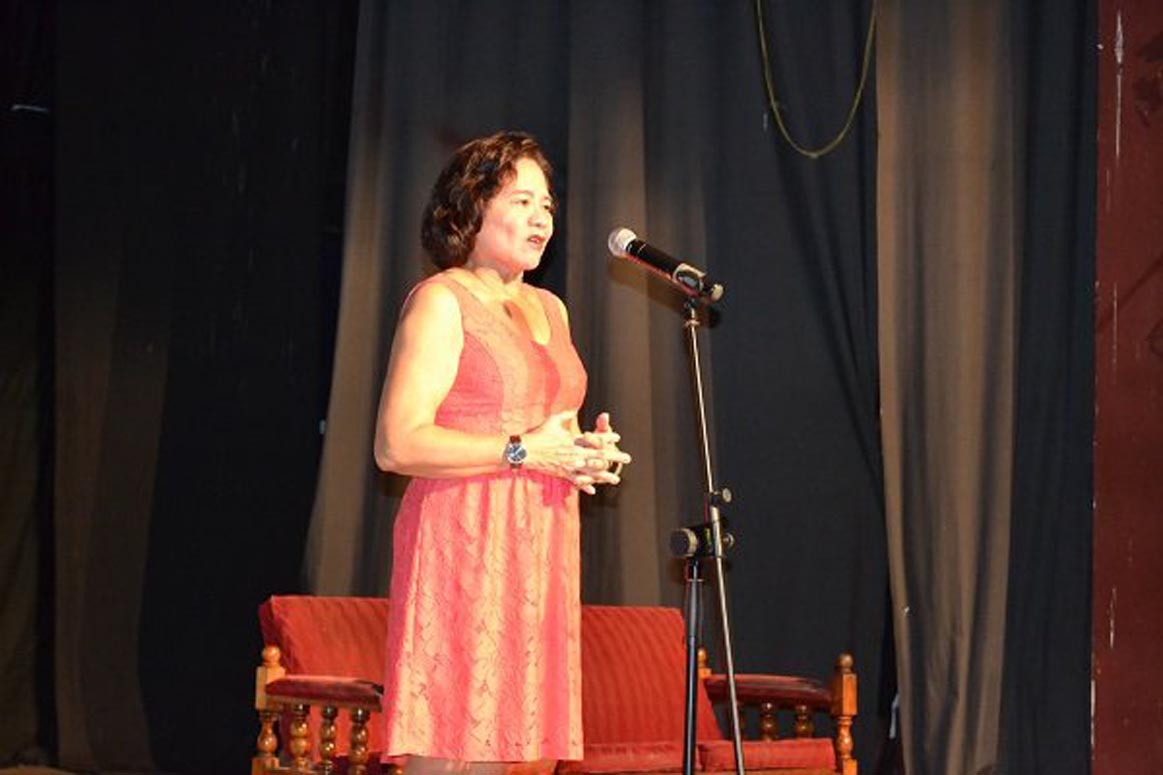 Georgetown, Guyana – (March 15, 2016) Minister of Natural Resources, Mr. Raphael Trotman along with Finance Secretary, Dr. Hector Butts and other officials from the Finance Ministry and the Guyana Revenue Authority (GRA), today, met with Economic Adviser at the Oceans and Natural Resources Division of the Commonwealth Secretariat, Dr. Daniel Wilde who proposed a model for Guyana's Sovereign Wealth Fund (SWF). The meeting was held at the Finance Ministry's boardroom.
Last year Minister Trotman sought Cabinet's approval to re-engage the Commonwealth in this process as Guyana gears-up for oil production. The Minister said that right now the focus is on crafting the right fiscal policies between the Ministries of Finance and Natural Resources and looking at petroleum legislation and regulations.
"We are looking at the idea of setting up a petroleum regulatory agency… and we are looking forward to hopefully keep our promise of laying in the Parliament, by the end of 2016, the regulatory framework," Minister Trotman said.
He said that the Government has received many offers for proposals relating to the setting up of the SWF, having had engagements with the United Nations, the United States and Canadian Governments and there is a possibility for collaboration with the Government of Mexico.
Finance Secretary, Dr. Hector Butts makes a point during the meeting. Minister of Natural Resources, Mr. Raphael Trotman is seated to his right.
Some of the key aspects of Dr. Wilde's proposal dealt the economic and sustainable amounts that could be withdrawn from the SWF annually, how the fund should be managed and what it should be invested in.
Based on his proposal, the Parliament would be at the top of management hierarchy, whereby it will be responsible for passing the laws and outlining the roles and responsibilities of all of the other related institutions. The Ministry of Finance, which comes under the Parliament, will be tasked with the drafting of a detailed investment mandate, while the Central Bank will be tasked with managing all of the investments.
Minister Trotman said that Guyana shouldn't wait for oil before it acts. Instead it should start saving from the revenues of all its resources, particularly gold. This way, he said, the country will be better prepared when oil revenue comes on stream.
A SWF is a state-owned investment fund, which is invested in real and financial assets such as stocks, bonds, real estate, precious metals, or in alternative investments such as private equity funds. They are mostly funded by revenues from commodity exports or from foreign-exchange reserves held by the Central Bank.