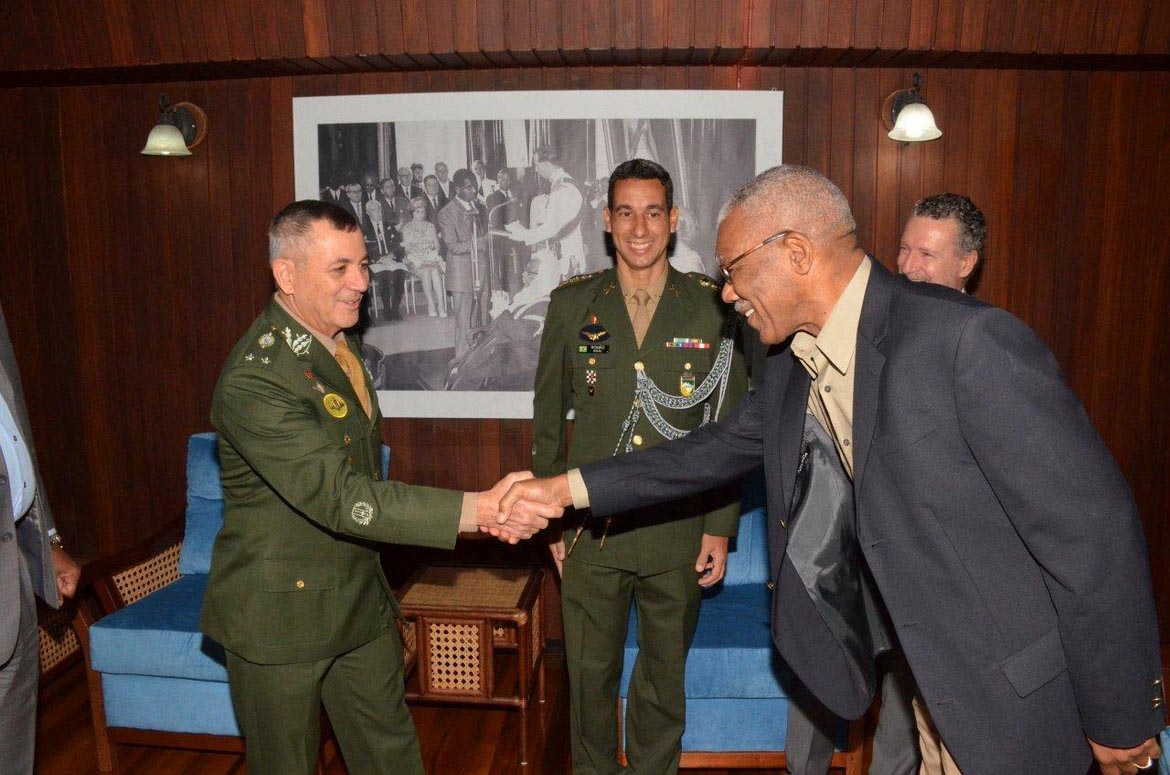 Georgetown, Guyana – (November 24, 2015) President David Granger was today paid a courtesy call by General de Brigada, Ubiratan Poty and Colonel Benedito Romao from the Brazilian Army at the Ministry of the Presidency. The two military officials were accompanied by Brazilian Ambassador to Guyana, His Excellency, Lineu Pupo De Paula.
During the meeting, the President and the visiting delegation talked about areas of cooperation between the Guyana Defence Force (GDF) and the Brazilian Army. The Brazilian Ambassador said that military cooperation is the main type of cooperation that the two countries have this this point.
GDF ranks are afforded the opportunity to train and study with the Brazilian Army and vice versa. Only recently, the Brazilian Government donated $26M in equipment for the GDF's Robert Mitchell Jungle and Amphibious Training School at Makouria.
President David Granger greeting General de Brigada, Ubiratan Poty from the Brazilian Army at the Ministry of the Presidency