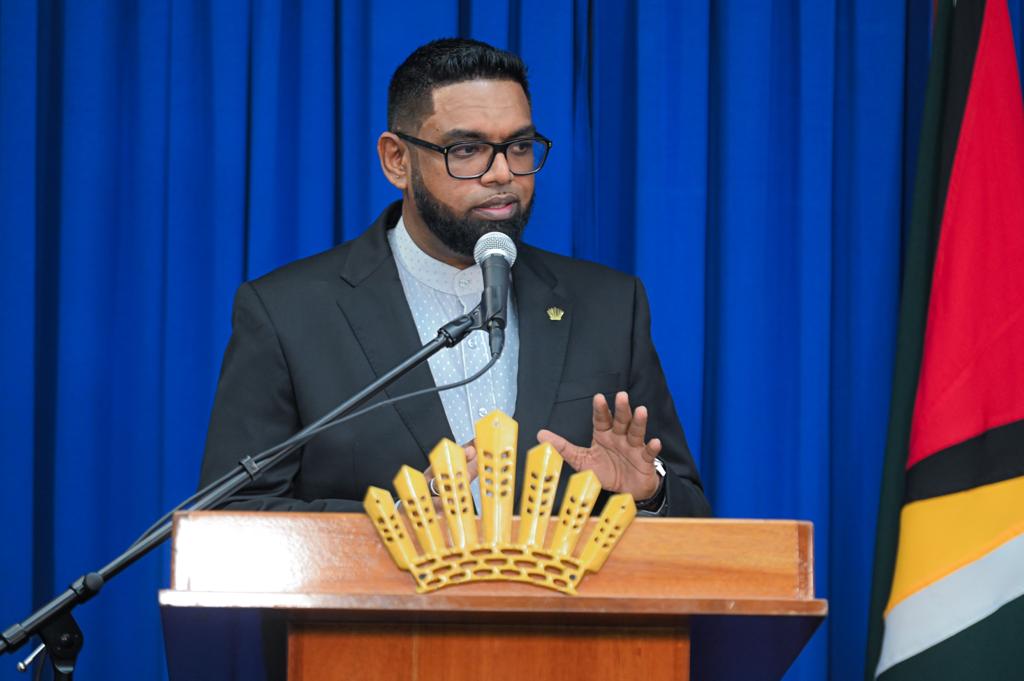 Georgetown, Guyana (July 12, 2023) His Excellency Dr Irfaan Ali said that his Government will make learning Spanish from the primary school level compulsory at the beginning of the new school term in September.
He told reporters during a press conference today at the Office of the President, that it was a necessary move due to the development of the country and the strategic location of Guyana in South America.
"I believe that we are going to do the future young people of our country an injustice, if we don't point them in this direction. If you want to be competitive internationally, you have to have a second language, if you want to land yourself an international job, if you want to say you are developing a high-resource base, then this becomes necessary."
The President said that local teachers will be used, especially at the secondary level, while the Government has also "engaged a number of bilateral partners to loan us human resource assets, during this period of transition".
In the initial stage, classes will start for the older primary school students, while as the country develops the necessary human resource capacity, it will target younger students.
The President said that an online platform would also be built "for Guyanese who want to learn the language".
He mentioned his regret in dropping the language in high school and of its current need, especially when interacting with Spanish-speaking government officials.
Of the 13 countries in South America (12 of which are sovereign states), nine speak Spanish, while most countries in Central America and some in the Caribbean, including Cuba and the Dominican Republic also speak the language.
The President said that his Cabinet would learn Spanish while he called on the private sector to move towards having their employees trained as bilinguals.