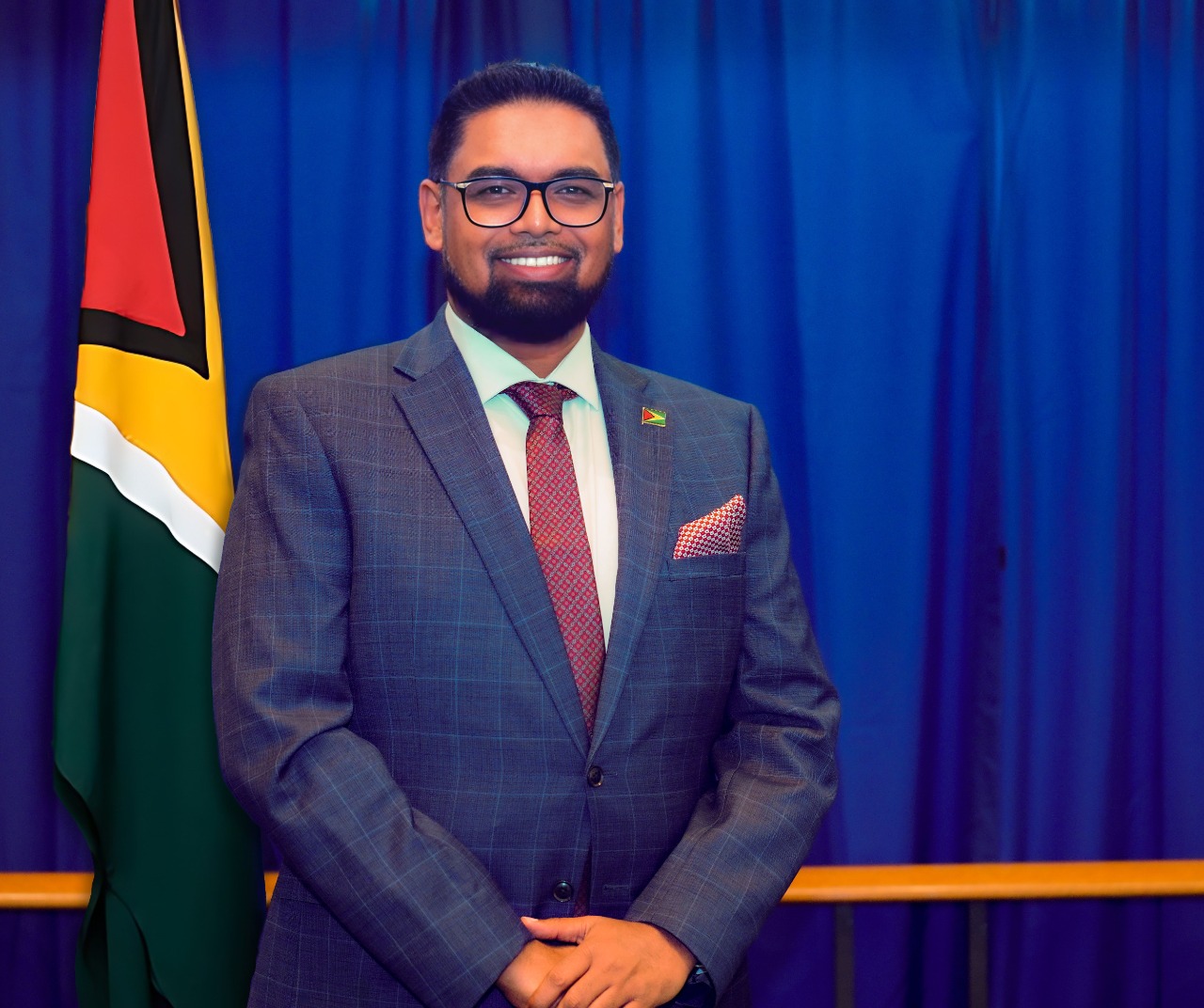 -as members of new Ethnic Relations Commission sworn in
His Excellency President Dr Irfaan Ali swore in eight of the 10 members of the Ethnic Relations Commission (ERC) on Tuesday at the Office of the President on Shiv Chanderpaul Drive.
The members, who took their oaths of office and received their instruments of appointment, included representatives of religious bodies, cultural ethnic bodies, the labour movement, the private sector, women's bodies, and youth bodies.
The Head of State reminded the members, who will function in their capacities for three years, that the work of the Commission is "non-partisan" and that as a collective they must rise above sectarian interests and work for the common good of the society, which he said would attract greater public confidence in their efforts.
Members sworn in were Pandit Krishna Deo Sharma, Sheik Moeen Ul Hack, Deon Dick, Neaz Mohamed Subhan, Norris Emanuel Witter, Chandrowatie Sarran, Ashton Simon and Dwayne Adams.
Two other members will be sworn in at a later date.
The exercise was executed according to Article 212 A and Article 212 B 1A of the Constitution of Guyana, which clearly state that there shall be an Ethnic Relations Commission, consisting of not less than five nor more that 15 members nominated by entities utilising a mechanism determined by the National Assembly.
President Ali underscored his government's commitment to the process of eliminating all forms of racial discrimination.
"We work daily, long and hard through our one Guyana initiative to promote quality, compassion, opportunities and stability for the advancement of all Guyanese."
He emphasised that his administration takes "seriously any attempts to instigate racial animosity and racial violence within our country" and severely condemns attempts that provoke racial conflict in our society.
The President said too that his government will also work to ensure that persons who are found guilty of the social scourge be subject to the sanctions imposed by law.
As Guyana joins the world in observance of International Day of Elimination of Racial Discrimination, Dr Ali urged Guyanese to reject all racially laced rhetoric, and not to be misled by those who choose to use race or ethnicity to divide the nation.
"My government will continue under the one Guyana agenda to promote harmonious relations within our society, relations that are routed in respect for human rights, the multicultural character of our society, and the equal dignity of all."
President Ali reaffirmed his belief that once Guyanese stand strong and refute every tongue that utters threats and instigate hatred, those efforts will hinder any weapon that aims to separate Guyana.
"As we work to excise the cancer of racial discrimination from our society let us join the international community in holding the importance of this day, which reminds us that no matter the colour of one's skin, we are all part of this common human family, and each of us is equal in dignity and rights."
The ERC is a non-political body established to promote ethnic harmony and security in Guyana.
Present at yesterday's swearing in ceremony were several government officials including Prime Minister , the Honourable Brigadier (ret'd) Mark Anthony Phillips, Minister of Parliamentary Affairs and Governance, the Honourable Gail Teixeira, other cabinet members, Speaker of National Assembly , Manzoor Nadir as well as the Clerk of the National Assembly , Sherlock Isaacs.