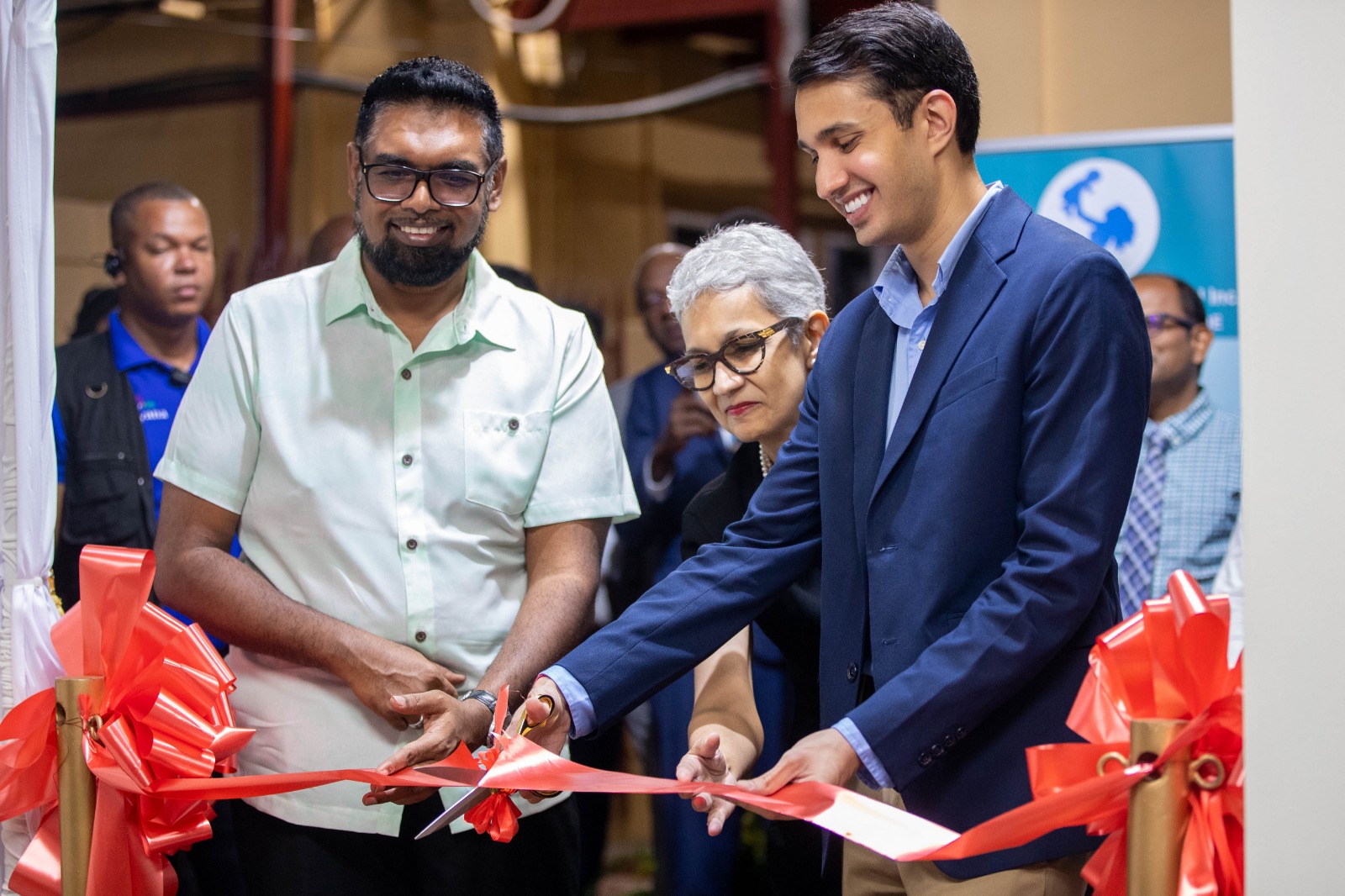 -Lauds first 128-slice CT scanner, fully automated histopathology lab at Balwant Singh
Georgetown, Guyana—(March 18, 2023) His Excellency President Dr Mohamed Irfaan Ali said that there will be an aggressive approach taken to strengthen Guyana's health sector, including through a new training programme for health workers.
The Head of State made the disclosure at the opening ceremony for a new Histopathology laboratory and 128-slice CT Scanner at the Dr. Balwant Singh Hospital on Saturday evening.
He said that the Government is currently examining policy-driven ways of addressing the deficiency of qualified health professionals, as well as additional ways in which migrant health workers can be encouraged to return to work in Guyana.
"We want to position the healthcare system to be attractive to international traffic. The challenges are many, but the desire to overcome those challenges and present a platform that will position Guyana to not only be competitive, but viable, it's unparalleled."
Highlighting the importance of health care, the President noted that investments of this nature, add value to Guyana's healthcare system, which serves as a pull factor for migrant health workers.
The modernisation of the healthcare system, the President explained, depends on the building out of infrastructure and an ecosystem that promotes better diagnostic capabilities, a task which is high on the Government's health agenda.
It was explained that the Government is targeting advancements in the health sector from all angles, including through legislation, education and accessibility, which, President Ali noted, is the primary objective of the public healthcare system.
Further, he identified the link between the public and private health sectors and their combined responsibilities in delivering quality health care to Guyanese.
"The public healthcare system in Guyana must complement the private healthcare system. It is not running on two different tracks. Public healthcare must be able to deliver efficiently and in a reliable manner, excellent primary healthcare. It must support the key investment in private healthcare because private healthcare must be able to deliver specialised care.
"The role of the Government is to facilitate growth and development, to put the programmes and policies in place that will enable the citizens and the private sector to make the investment in response to those policies," Dr Ali pointed out.
Meanwhile, the CEO of the hospital, Dr Madhu Singh, said that the new lab and CT scanner represent a significant advancement in Guyana's healthcare system. It will enhance the ability of the hospital's pathologists in identifying the causes of diseases and broadening treatment options.
The 128-slice CT scanner has more detectors than the average CT scanner machine, which means that it provides detailed images with higher resolution, faster scanning speed and superior quality.
It is also adaptable and would be able to provide three-dimensional images for almost any patient.
Minister of Education, the Honourable Priya Manickchand, Advisor to the Minister of Health, Dr Leslie Ramsammy, and other Government officials and stakeholders were also at the ceremony.