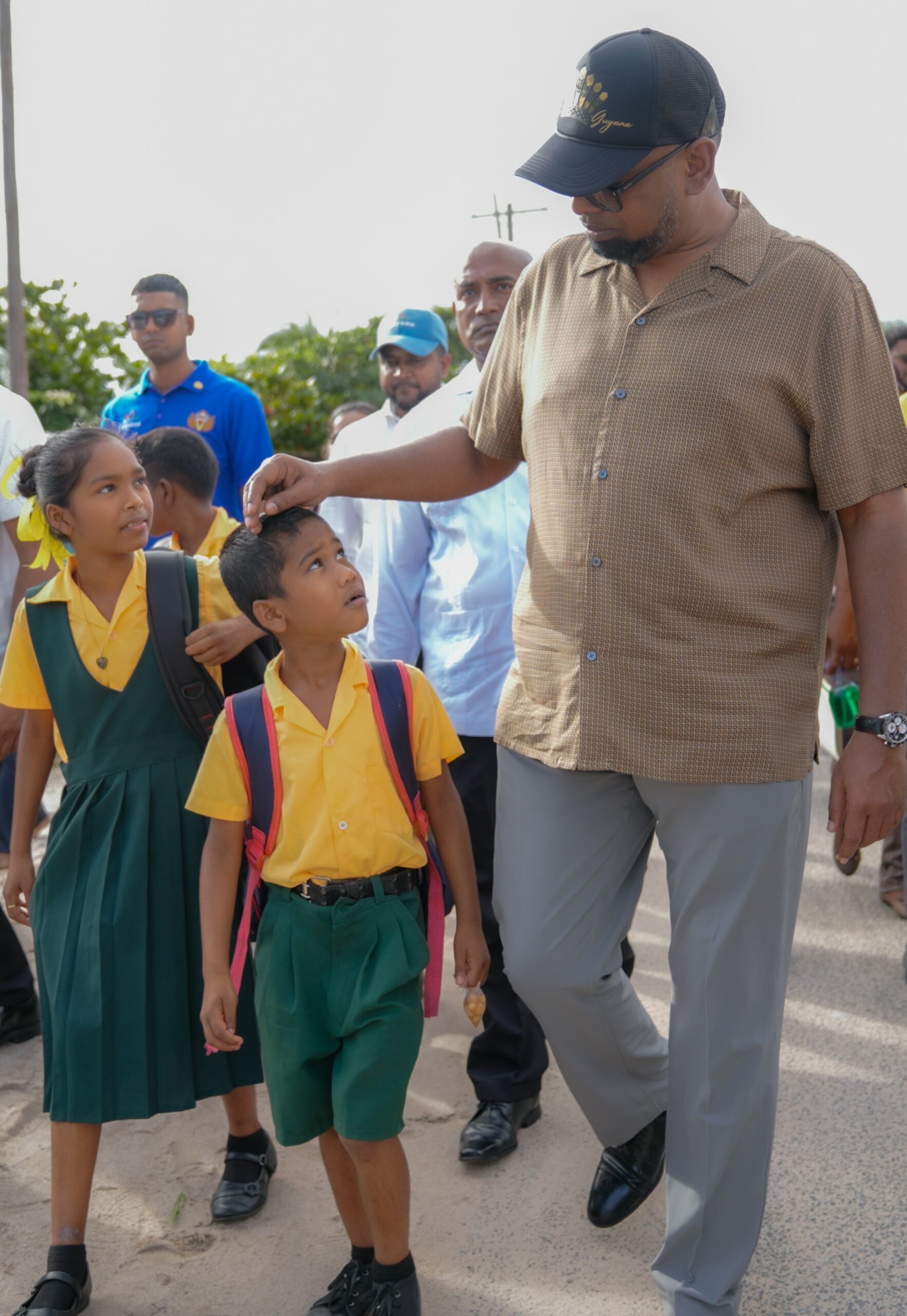 Three housing settlements to be developed on Soesdyke-Linden Highway
Georgetown, Guyana—(January 19, 2023) His Excellency Dr Irfaan Ali told residents of Yarowkabra and Kuru Kururu on the Soesdyke-Linden Highway that his Government wants to build partnerships to ensure that their development needs are aligned with the Government's trajectory.
President Ali made the statement during walkabouts in the communities on Wednesday afternoon.
"We want to build a partnership with every community, build a partnership with the people of this country, you are the stakeholders of this country."
During the walkabouts and community meetings, various issues were raised by residents surrounding infrastructure, water, housing, education, agriculture and employment.
To address the issue of housing and squatting in the area, the President said that three new housing settlements will be developed on the highway for new residents and to relocate squatters so they can have access to essential services in a regularised and structured way.
The President said that a team from the Guyana Lands and Surveys Commission (GL&SC) will return to the communities to discuss and consult with them, and to identify the areas where the housing settlements can be placed.
The President also committed to rehabilitating and repairing roads in the communities. He said that this will be done through the Ministry of Public Works and the residents. Residents will also benefit from work when the Government builds the first 100 homes in Silica City.
To help farmers who are experiencing water issues on their farmlands, President Ali said that a team from the Ministry of Agriculture will visit the area and clean the creeks to improve drainage and irrigation.
During the meetings, the residents raised concerns about increased crime in the communities. To address this, the President said that he will task the Guyana Police Force to have an expanded presence in the areas.
The Head of State also highlighted the infrastructural works being done.
"I know that there are difficulties in the water sector and we are working on finding solutions to those. For a matter of fact, on the highway we are drilling five new wells this year, we are working on community roads, but we are doing the community roads with a difference now because we want the people from the community to be involved in the building out of your own infrastructure."
The Minister of Home Affairs, the Honourable Robeson Benn; the Minister of Housing and Water, the Honourable Collin Croal; the Minister of Local Government and Regional Development, the Honourable Nigel Dharamlall; the Minister within the Ministry of Public Works, the Honourable Deodat Indar and the Minister within the Office of the Prime Minister, the Honourable Kwame McCoy were also on the outreach.