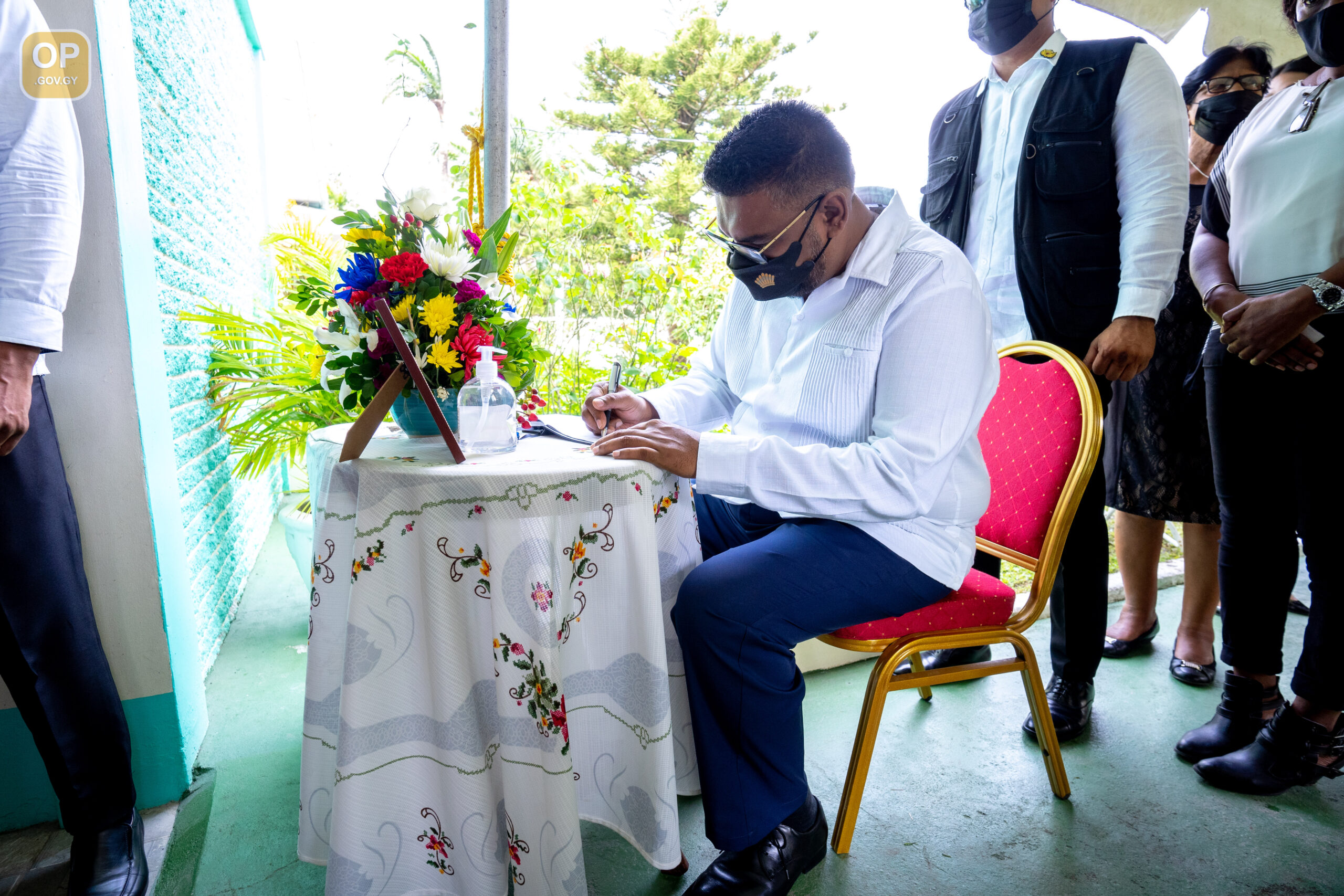 Georgetown, Guyana—(March 16, 2022) His Excellency Dr Irfaan Ali paid condolences to the family of the late Justice Cecil Claude Kennard O.R, C.C.H and described him as a distinguished and extraordinary gentleman.
Justice Kennard's simplicity and humility were also highlighted during the Head of State's brief remarks at his funeral service today.
"Guyana has lost a distinguished gentleman and extraordinary soul."
The President also praised Justice Kennard's family and friends for being the structure and support behind him and for the many sacrifices they would have made.
He said that Justice Kennard played an integral role in many different circumstances in Guyana and was well admired and well respected.
"The simplicity of the man, the humbleness of him and the way in which he carried himself—always respectful… These are the characteristics and lessons that all of us can take and assume in our own lives as we serve people."
ALWAYS CONNECTED
The President also lauded Justice Kennard for always staying connected to his roots.
"Although he assumed great heights, great national and regional prominence, he never disconnected himself from the environment in which he came."
The President said that Justice Kennard was a role model and was enthusiastic and passionate.
"He lived his passion; horse racing was his passion. He contributed to his passion in a legendary way. A conversation about the judicial system would not be complete without him. A conversation about horse racing would not be complete without him."
The President added that Justice Kennard was full of life and was full of ideas. "He was full of brilliance; his intellect never wavered one day. And I've had the opportunity to seek his counsel and receive his counsel voluntarily, on many issues, national, regional, and I'm very grateful for all those encounters."
Justice Kennard died on Saturday last at the age of 86.