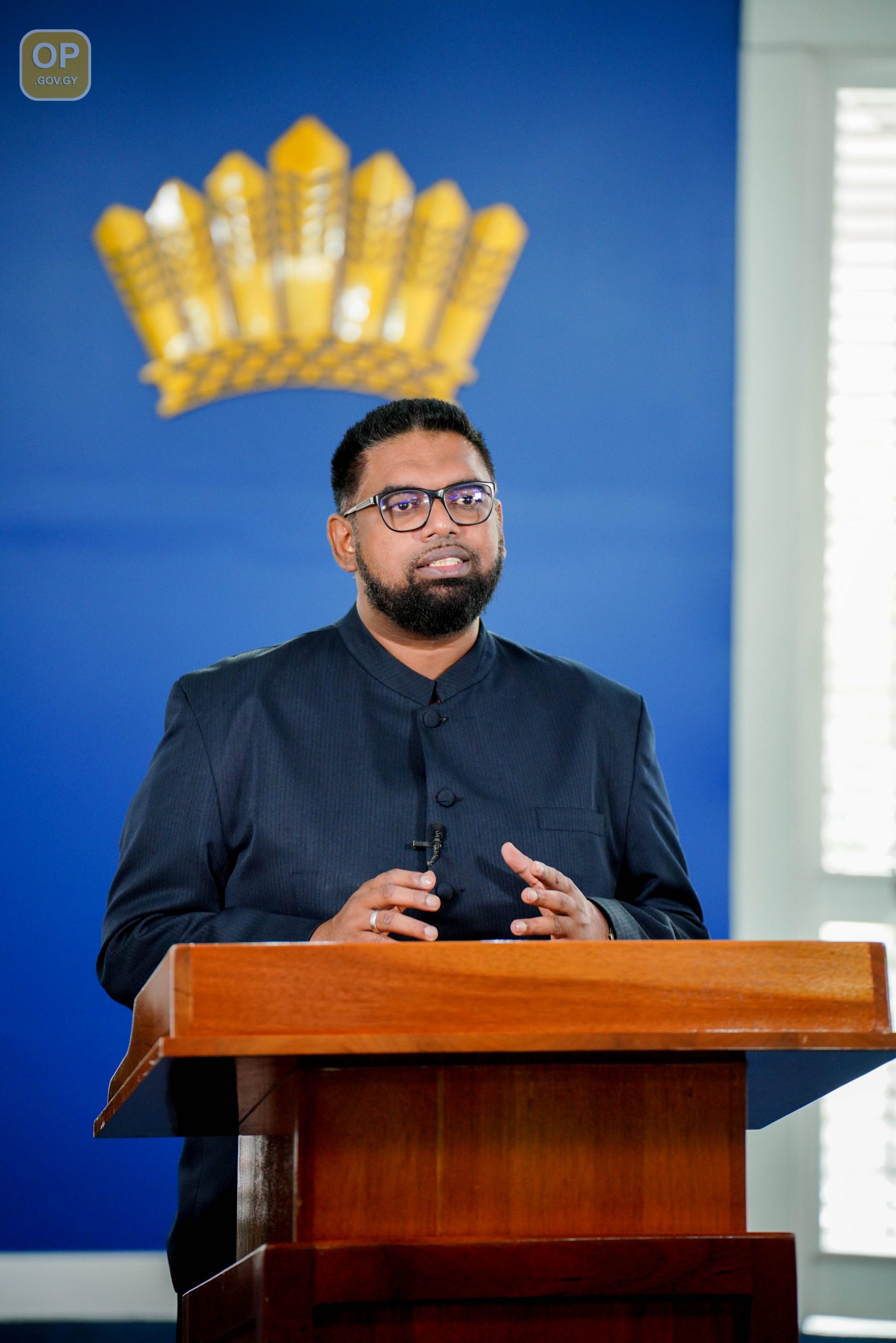 I extend great appreciation to President Biden for hosting this important flagship event on Democracy.
Democracy cannot be maintained nationally unless it is sustained internationally.
The global chain of freedom is only as strong as its weakest link.
Democratic enhancement and renewal, therefore, require global effort; one that takes full account of the multidimensional aspects of democracy, including the provision of conditions for economic progress.
Last year, Guyana witnessed an attempt to steal presidential and regional elections that delayed the declaration of a credible result for five long and agonizing months.
Democracy was delayed and almost denied.
It was only the vigilance of the Guyanese people, supported by a watchful international community, that prevented Guyana from being plunged into a dictatorship with all its disastrous consequences.
This is why the Government of Guyana is fully committed to strengthening the foundations and pillars of democracy to ensure that, at all times in the future, the will of the electorate is upheld in free, fair, and transparent elections, and that the independence of the judiciary is maintained.
We are aware that adherence to democracy and the rule of law must be aligned with economic and social progress in conditions of non-discrimination, equity, and equal opportunities.
That is the course on which Guyana is now firmly embarked domestically.
We have recently become an oil and gas producing nation, and after decades of being the second poorest nation in the Americas, we are on the cusp of an economic transformation.
We are devoted to the ambition of empowering prosperity for every citizen of our country, and to achieving this within a framework of democracy.
After our experience of the repression of freedoms, attempted last year, we are determined to build economic progress and social improvement on the foundation of respect for human and political rights and freedom of expression.
And, as we strengthen this foundation of democracy in Guyana, we will similarly champion them abroad.
We give that undertaking.
And we call on all nations to acknowledge that autocracy and dictatorships can become pandemics, crossing borders and infecting political processes across the globe, particularly infecting poor and vulnerable countries whose people have little to lose.
That is why democracy must not be divorced from development. In the global community, each is dependent on the other.
This summit must recognize that truth and act on it.
Thank you.