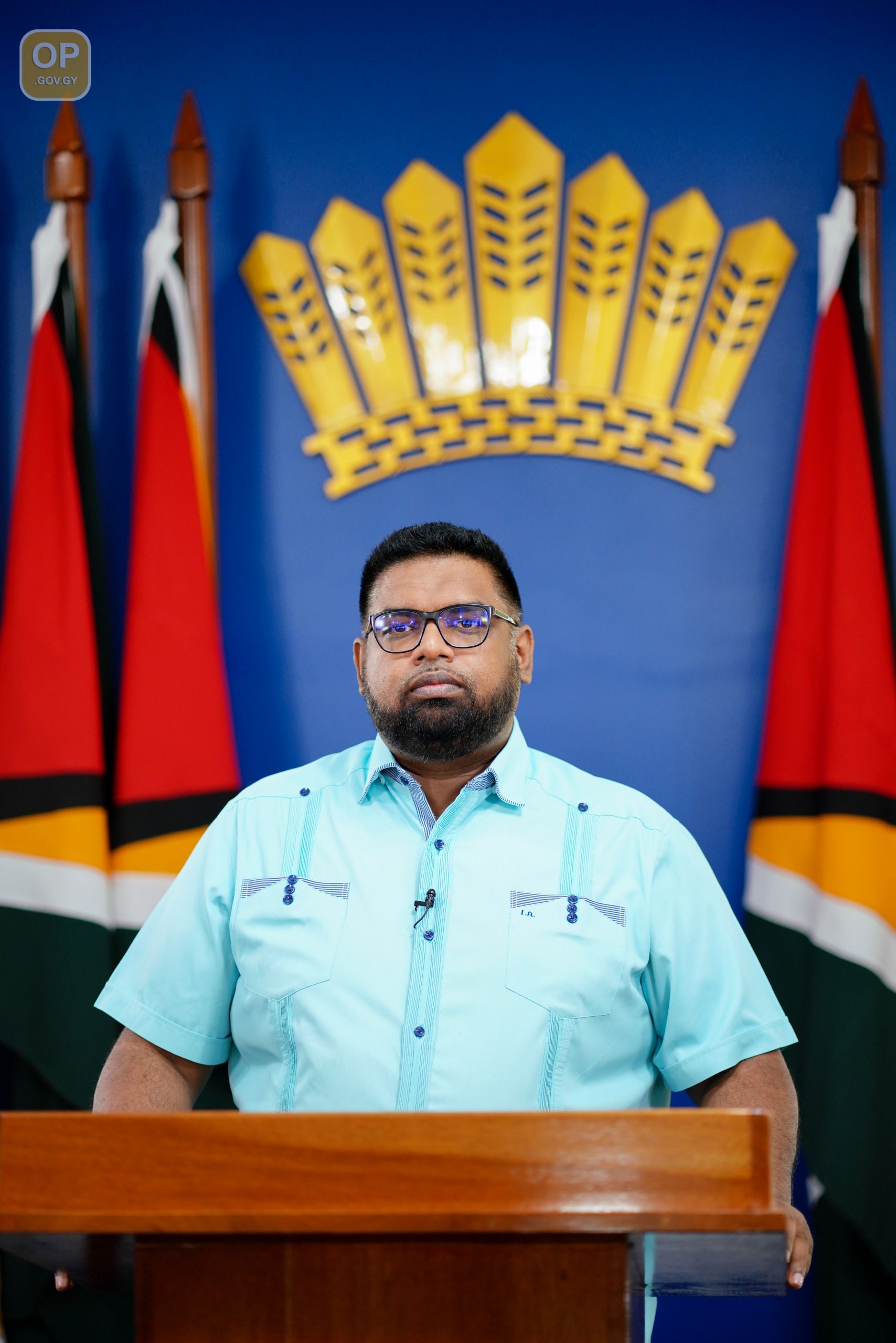 I welcome the White House's Global COVID-19 Summit and support its draft targets.
In response to the pandemic, Guyana designated the safety of our people as paramount even as it instituted policies to prevent the collapse of the economy. As it awaited the development of and access to a vaccine, my Government prepared a national immunisation deployment plan, which included adding cold storage capacity, training of medical personnel to administer vaccines and developing a pharmacovigilance system to monitor for possible adverse side effects.
Guyana has spared no effort and resources in obtaining vaccines for its eligible population. To date, 69% of the country's adult population is partially immunized and 36% fully immunized. I express my profound appreciation for President Biden's kind and substantial donation of Pfizer vaccines which will allow us to immunize all of our children aged 12-18 years.
However, vaccine hesitancy, and its manipulation for the purposes of political mischief, are conspiring to hobble our movement towards herd immunity.
The pandemic has exposed the asymmetries of the international system. Developing countries have been disadvantaged by the inequitable access to and availability of vaccines. The uneven access to vaccination will hamper their economic recovery. It is for this reason that Guyana supports the need for a Global Summit on Vaccines and Vaccination.
Developing countries have suffered a contraction of growth, massive jobs losses, closure of many small businesses and the imperilling of key sectors such as tourism. Presently, disruptions to global supply chain and logistics are increasing import costs and consequently, the cost-of-living.
As such, while I endorse the optimism of this Summit, I am mindful that global economic recovery will be uneven, and that unless the inequalities in the global economy are addressed and the problems of developing states are particularized in this process, the legacy of the pandemic will frustrate developing countries' recovery and the attainment of the Sustainable Development Goals.
I am confident, however, that this Summit is a step in the right direction and I wish it every success.
I thank you