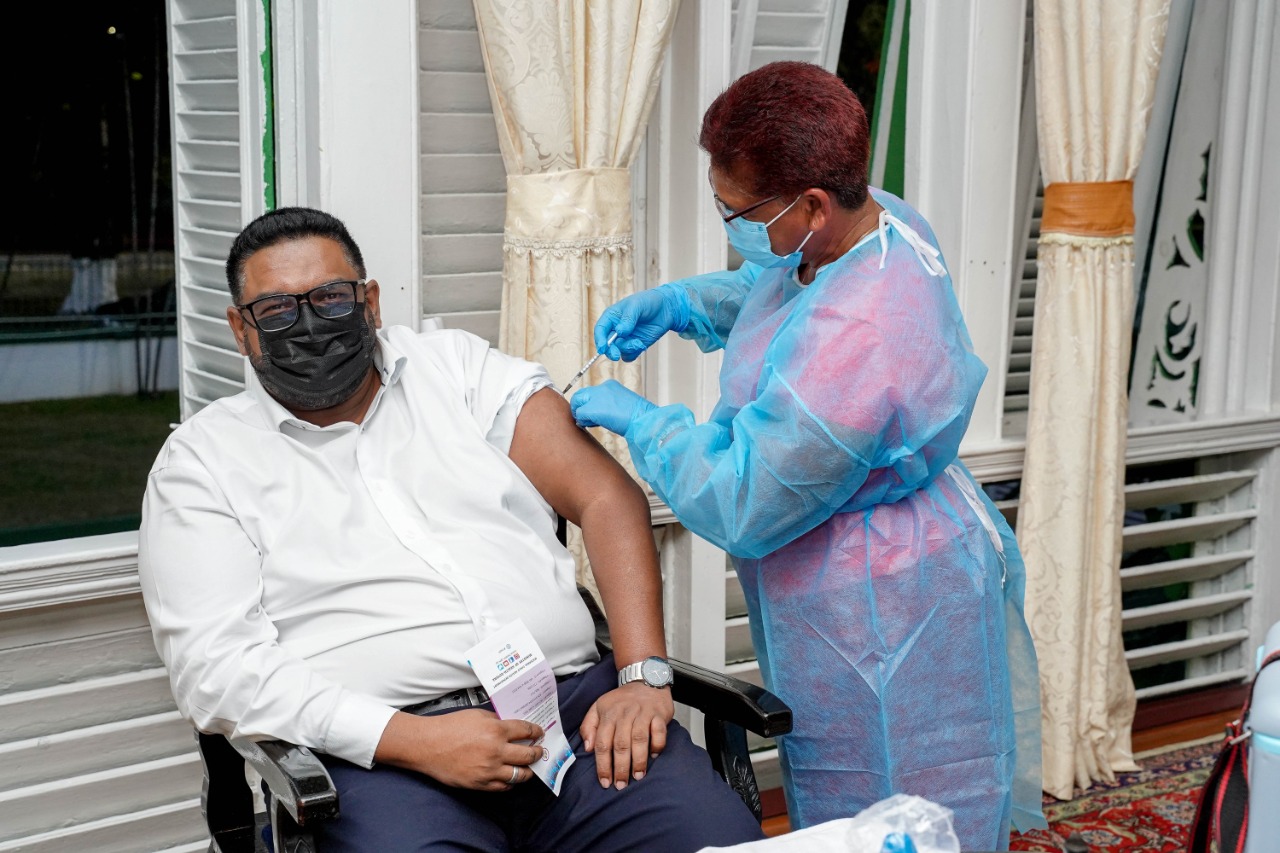 Fellow Guyanese I'm very pleased to inform you that I took the COVID-19 vaccine. And I want to take this opportunity to encourage every Guyanese to take the vaccine. While it is not mandatory, I want to urge you as far as possible, to consider taking the vaccine. And I'm sure that it will help us as we all work together in getting ahead of this pandemic.
I also want to assure every Guyanese that we're sparing no resources in having every single Guyanese vaccinated before the end of the year. Only today, I had engagement with the Organization of Islamic Conference. We continue to reach out directly to suppliers of the Russian vaccine Sinopharm, Moderna, Pfizer, AstraZeneca. We've also reached out to other suppliers in the UAE, because you know it is becoming a global shortage in getting the vaccines itself. It is important for us to ensure that we explore every avenue, having access to these vaccines in a speedy manner, and ensuring that it fits into our plan of having the entire country vaccinated before the end of the year, so you can rest assured that we will continue to work aggressively on this.
Shortly we're expecting some more vaccines to arrive that will add to the vaccines that are already being rolled out, and in a very phased manner, we will be moving to different categories of Guyanese . Thank you very much, continue to stay safe, and God bless all of you and your families.