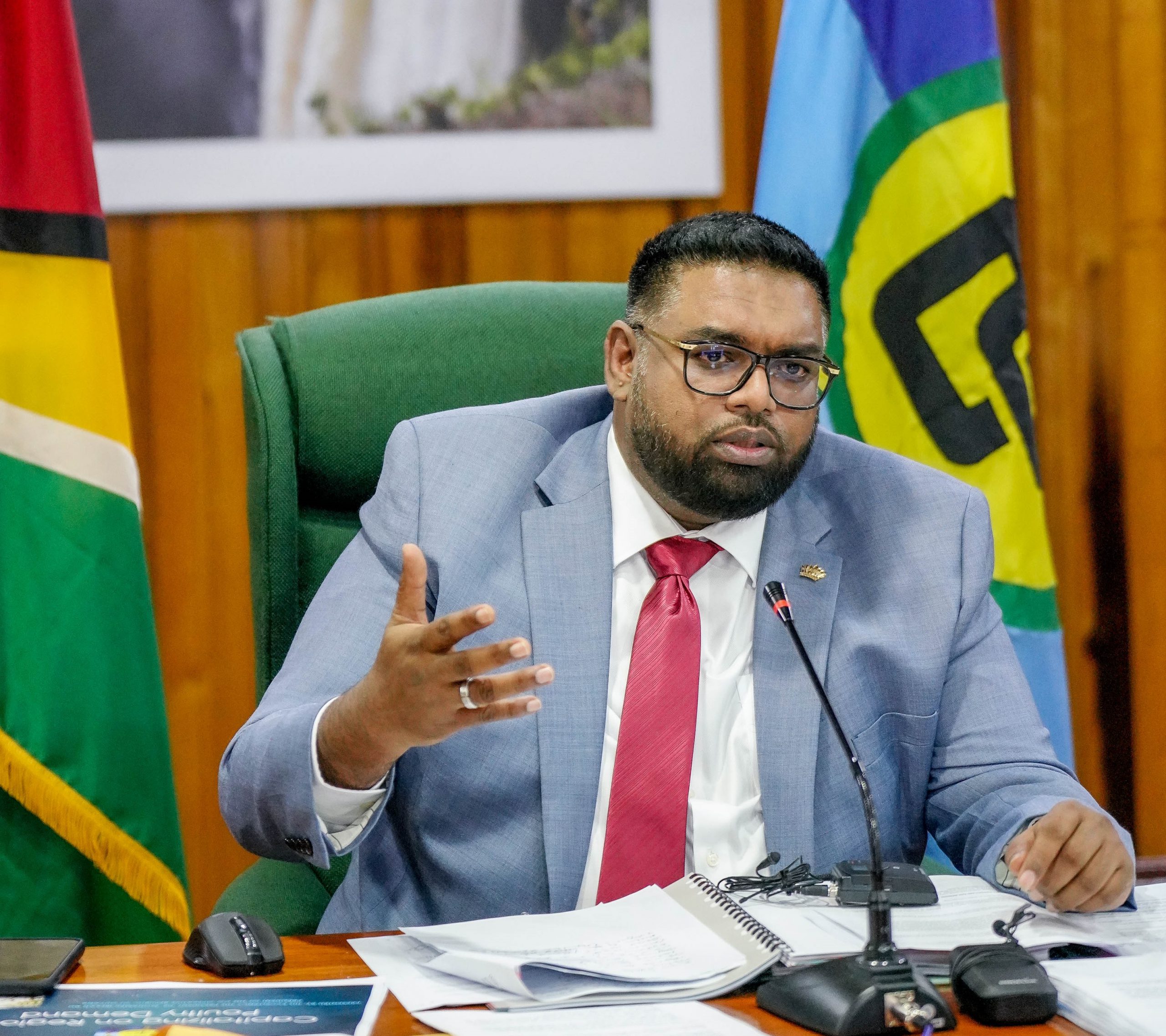 Georgetown, Guyana (February 25, 2021)– His Excellency Dr Irfaan Ali this evening disclosed that CARICOM has prioritised agriculture and food security and has created a pathway to enhance their overall development in the region.
The Head of State was one of several regional leaders, who spoke at the closing press conference of the Thirty-Second Inter-Sessional Meeting of CARICOM Heads of Government, which was held over the last two days.
High on the agenda was the creation of an action plan to facilitate the necessary advancement.
In his presentation, Present Ali said that there were extensive discussions and decisions which were aimed at looking at the entire value chain in terms of creating wealth and business opportunities while at the same time improving member states' capacity and output to make agri-businesses sustainable for the region. This he stated will ensure greater food security.
"To achieve this, we discussed responsibilities of governments within the region and the region itself in terms of the way we craft our national budgets, ensuring that we outline strategic targets in our national budgets to support agricultural development, to support increase in yield, to support agri-business and agro-processing."
President Ali noted that the various Heads of State examined some of the barriers affecting inter-regional trade and the movement of agricultural products. He added that once the barriers were identified, the decision was taken to work through a Regional Ministerial Task Force along with private sector organisation and the sub-committee on CSME [CARICOM Single Market Economy] to devise an action plan. This plan would not only remove the existing barriers, but identify specific areas to develop a strategic approach to achieve the projected outcome.
The two-day meeting also advanced the regional agenda on food and nutrition security that has become increasingly challenged by a number of factors, including the COVID-19 pandemic, which has resulted in disruptions to productivity and access to healthy foods.
Additionally, the roll-out of COVID-19 vaccines was key among matters discussed when the CARICOM heads met under the Chairmanship of Prime Minister Dr Keith Rowley of Trinidad and Tobago.
The Heads of Government also examined the status of implementation of the CSME, and outstanding issues which needed to be resolved to ensure that full benefits from the CSME are realised.
The meeting also considered recommendations from the CARICOM Commission on the region's economies. The Commission was recently re-constituted and mandated to provide advice on implementable solutions to build resilience and push CARICOM economies along the path of sustainable growth and development.
The participants likewise deliberated on the framework for a joint Tourism Policy for CARICOM which will, among other things, seek to address the impact of the COVID-19 pandemic on the region's tourism industry and the impact of tourism-related revenue reduction on the region's overall economic performance.
Discussions also surrounded CARICOM's relations with the new United States Administration regarding matters related to reparations and regional security.