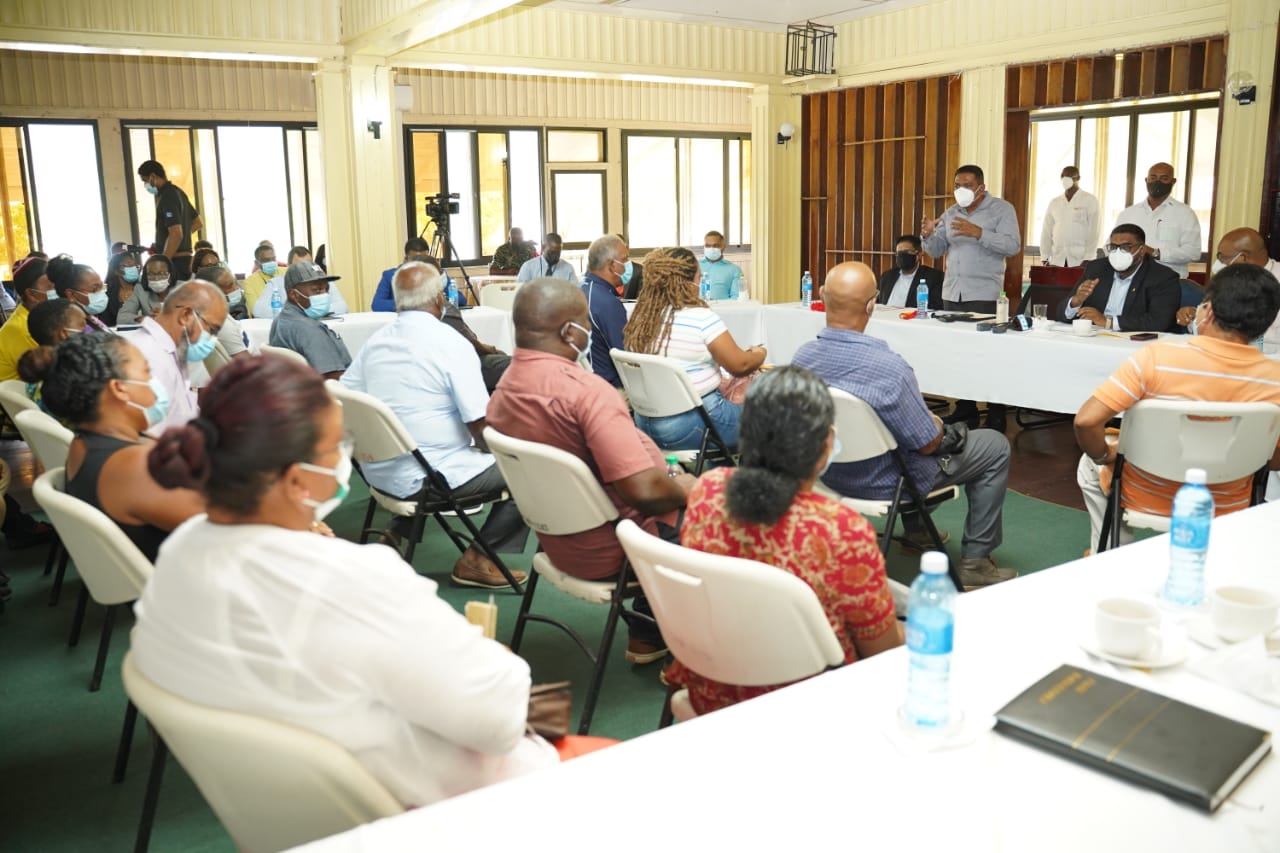 His Excellency Dr Irfaan Ali assured stakeholders in the Forestry Sector gathered at the Region 10 Presidential Outreach today that his Government will work with them to fix the broken system hampering their growth and development.
The Head of State was at the time addressing the breakout session with farmers, loggers, foresters and miners gathered at Watooka House to engage with him and members of his cabinet. Several of the pressing concerns raised were infrastructure development; access to roads, rehabilitation of bridges, drainage, access to agricultural assistance and access to financing.
Addressing the plethora of issues raised by the forestry operators, the President said, "It's not only financial …we have to be frank sometimes, it is not only the financial situation, the policies over the last five years killed the sector. Do you know that? Loggers all over the country, the policies over the last five years messed the sector up, messed forestry up. We're fixing it! We will fix it with you."
President Ali added that he will directly address the issues and bring them to the fore.
"You have a President who will lay it straight on the table. The Minister of Finance will fix the mess they left you, the loggers, in."
With regards to the issues raised by the farmers, the Head of State noted that there needs to be improved management of services offered by the Agriculture Sector in the region.
He added that this will also be urgently addressed by the Minister of Agriculture, Hon Zulfikar Mustapha.