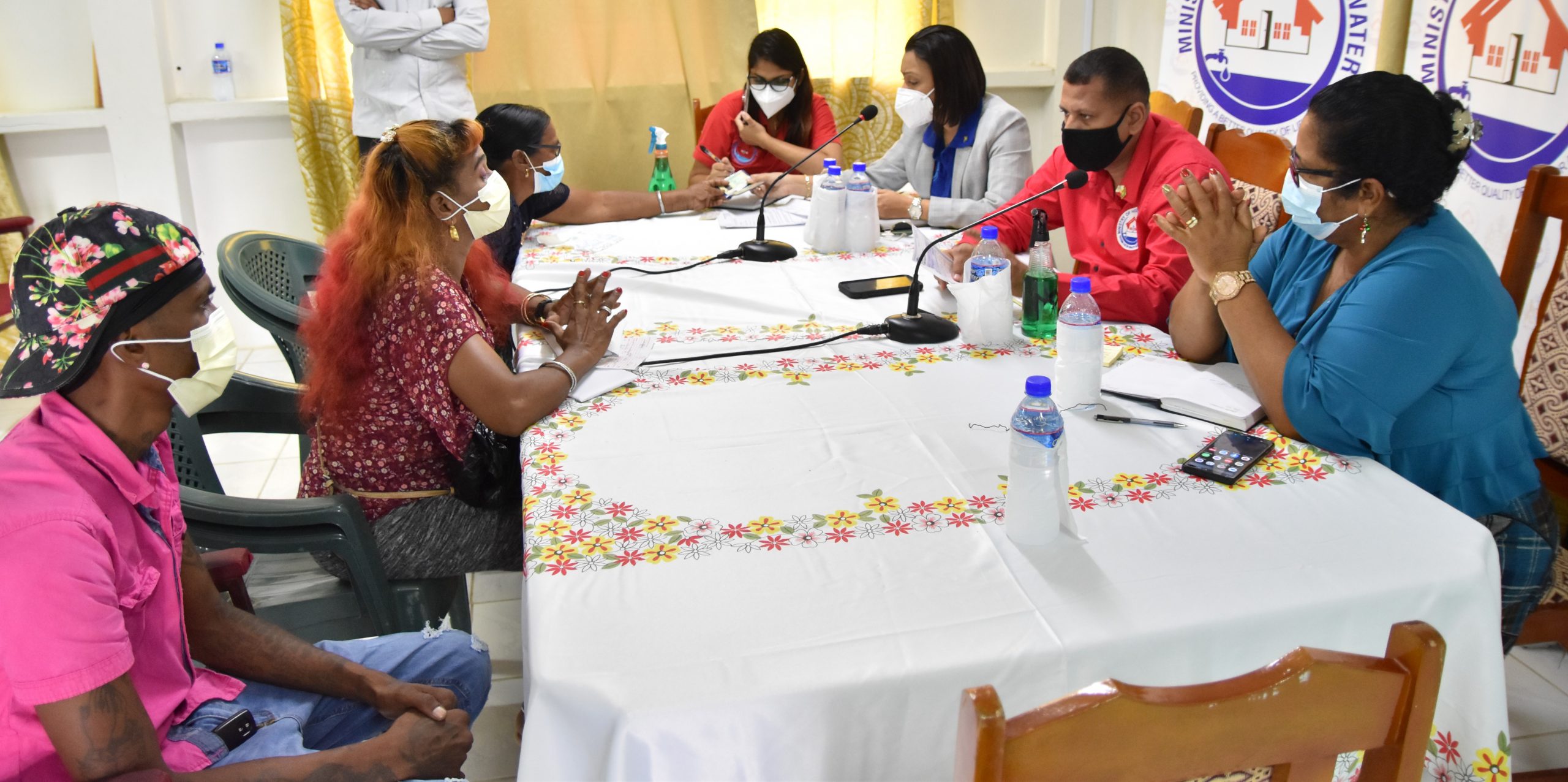 -Almost 100 residents receive their ownership documents
Georgetown, Guyana (December 16, 2020) His Excellency Dr Irfaan Ali made good on his promise to residents of Region Two (Pomeroon-Supenaam) today after 91 of them received their long-awaited land titles.
The Head of State made the commitment last Wednesday, during a Presidential Outreach at the RDC office in Anna Regina.
At that time he had aimed to have 80 titles distributed this week to persons who were waiting for years.
"Today alone, just with some pushing, we have 80 titles that are now available to people that were in the system for years; five years, six years, seven years. … [Next week] these 80 titles will be available to the people," the Head of State had explained.
Today Minister of Housing and Water, the Hon Collin Croal and Minister within the Ministry the Hon Susan Rodrigues returned to distribute the titles to residents, but due to extra work, instead of 80 titles, the ministers were able to deliver 11 more.
Minister Croal told the gathering at the distribution exercise that the current focus of his Ministry is to provide efficient, timely and sustainable housing solutions for all Guyanese, in keeping with the manifesto of the People's Progressive Party Civic.
Minister Rodrigues also urged the recipients to make the best of their allocations and said that there is much more to come in the Housing Sector over the next five years.
The two ministers were also expected to facilitate one-on-one sessions with residents, as well as a group session to answer queries and questions relating to housing issues.