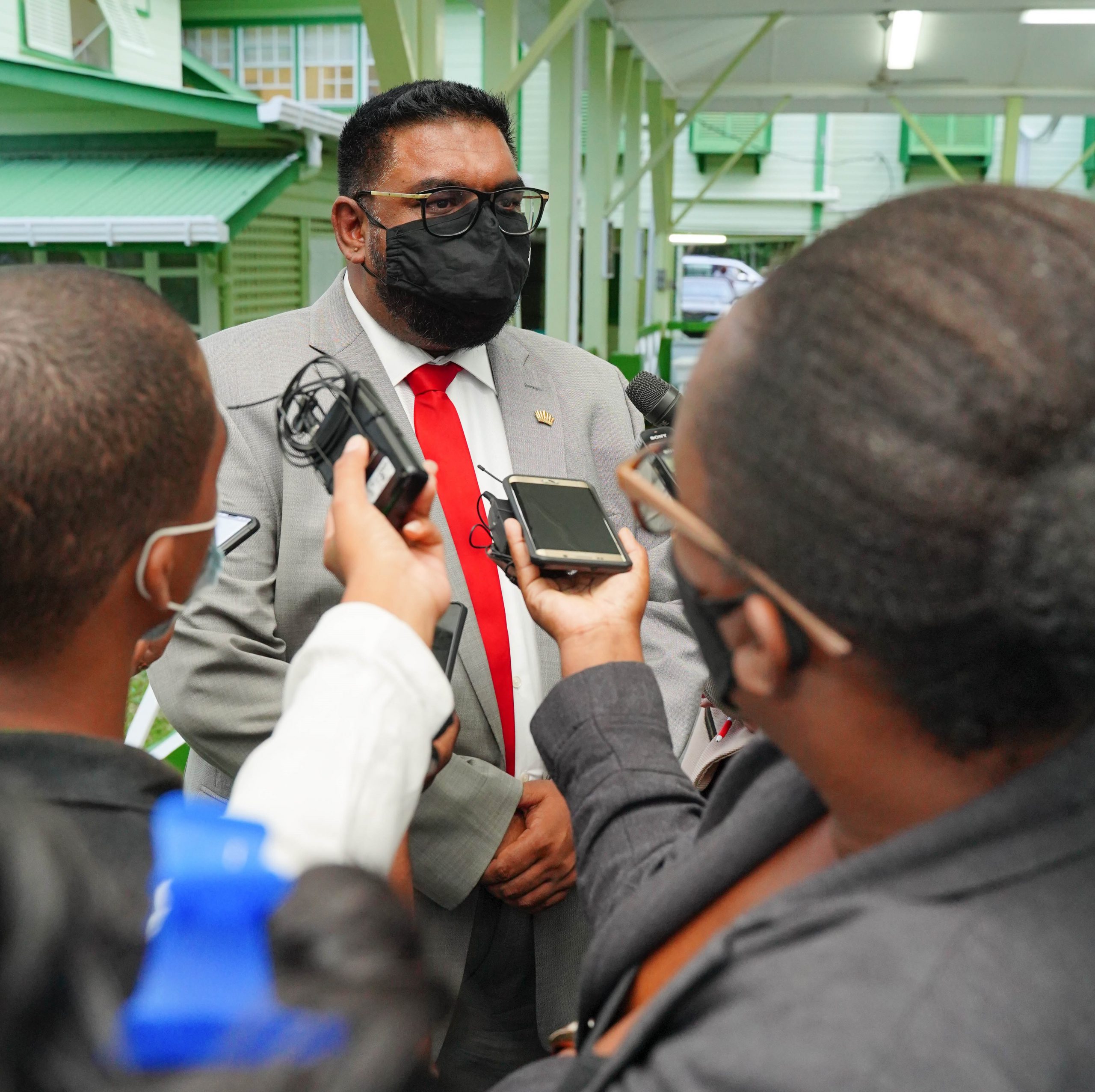 – Will be guided by local police on the matter
Georgetown, Guyana (December 17, 2020)— His Excellency Dr Irfaan Ali this afternoon reiterated that his Government is ready and willing to assist the Guyana Police Force to facilitate whatever help they need in the ongoing investigation into the murder of the Henry boys and Haresh Singh.
The Head of State made this assertion while fielding questions from journalists on whether his Government will be taking up the offer of assistance by the Argentine Forensic Anthropologist, to assist in the probe of the killing of the teens.
"First of all let me say that the Government has facilitate the RSS (Regional Security System); in some component of the investigation I know the Police Force has reached out to the FBI and that is a continued collaboration. The investigation is ongoing and the Police would determine and advise me on what additional help is needed."
The President emphasised too that it is not a matter of if the Government is or is not in favour of leaning on the expertise of the Argentine; but rather, they are awaiting the advice of the Police on what additional help is needed.
"I have told the Police that whatever additional help they need and we can facilitate, we will."