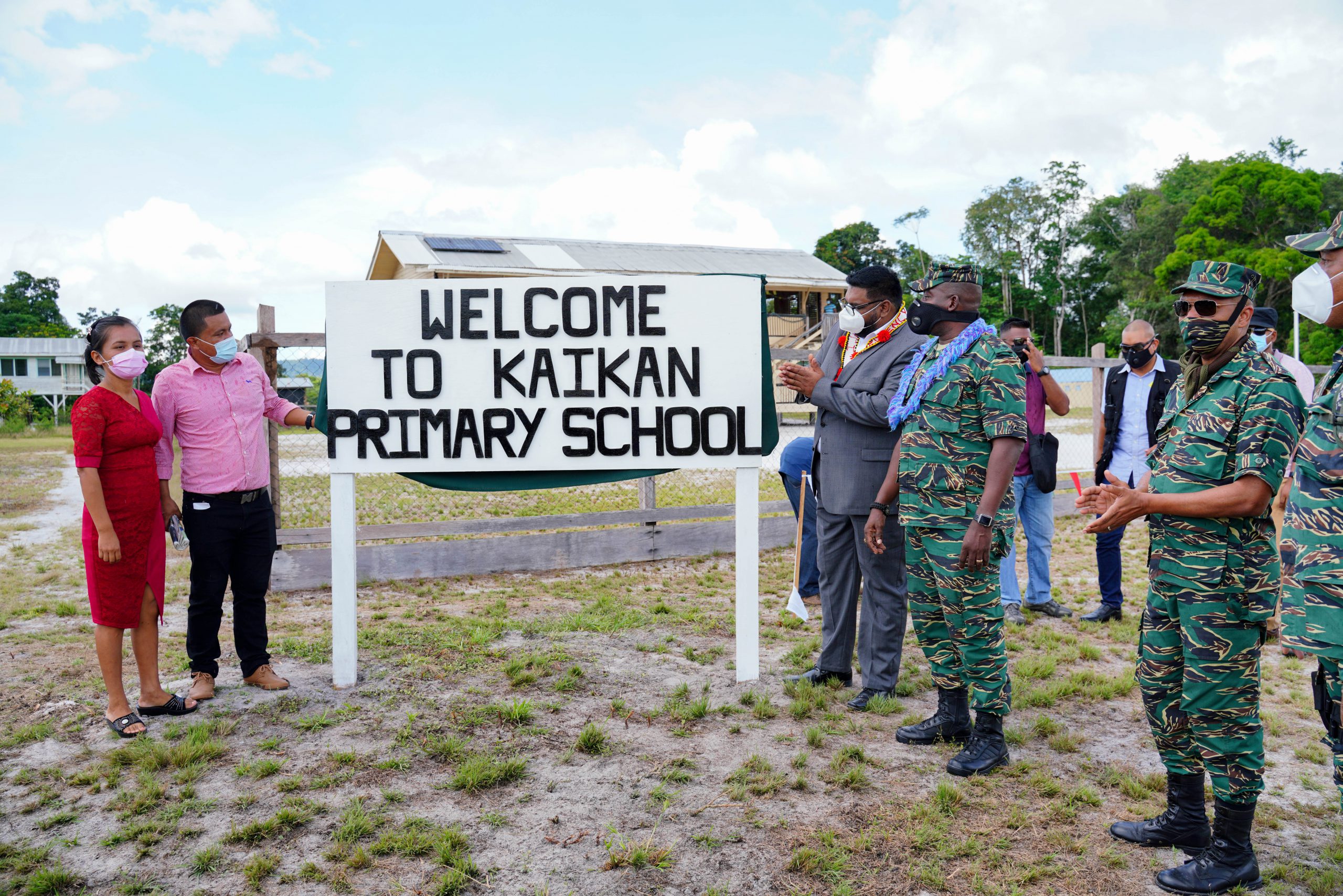 – Lauds GDF ranks for community engagement
Georgetown, Guyana (December 11, 2020) -His Excellency Dr Irfaan Ali today joined residents and teachers from the Kaikan Primary School to unveil a new signboard, which was constructed by the GDF ranks stationed in the border community.
The Head of State commended the army for the initiative and pointed to the gesture as a sign of strengthened community involvement.
"Let me say how very pleased I am with our soldiers, men and women in uniform and the leadership of the army for this initiative. This is what we've been talking about; great involvement in the community, greater participation, building your new relationship and solidifying those relationships."
He explained to the gathering that the Kaikan Primary School was also completely redone by the army ranks on the ground. In addition the soldiers also installed the solar system powering the school.
President Ali said that the community will see the implementation of similar such projects come next year, which will bring even greater benefits to the children as well as the wider community.
The school's headmistress, Ms Nekeita Peters explained that the building currently houses 70 children from both the primary and the nursery levels.
She conveyed gratitude to the Head of State and the team for the signboard.
Kaikan is an indigenous community in Region Seven (Cuyuni-Mazaruni), near the Guyana/Venezuela border.