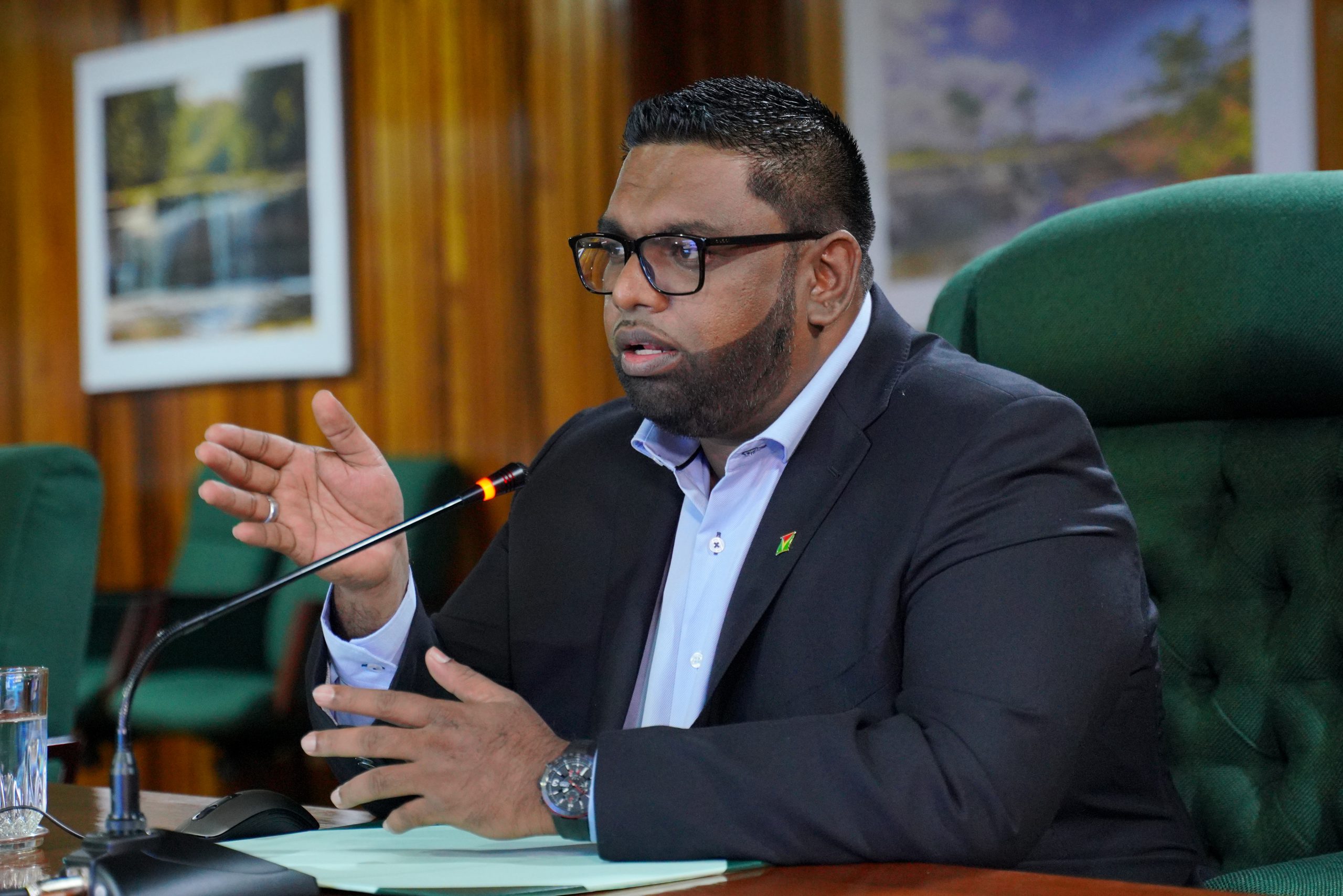 Georgetown, Guyana – (September 25, 2020) His Excellency, Dr. Mohamed Irfaan Ali, has reaffirmed his government's position on initiating the process of constitutional and electoral reform within the country. The Head of State made this assertion during a recent virtual interview with Jamaican Radio, out of Kingston Jamaica, where he assured that the entire reform process will be driven by a method of wide consultation.
"You will not see a President who will say; this is what we are going to do. Of course, I have my ideas on what should be done, but the final product has to come through a consultative mechanism and machinery that involves the citizens of the country," President Ali stated.
The Head of State emphasised too, that while this process is paramount, of equal importance is ensuring that the persons who attempted to thwart the will of the people and commit electoral fraud are held accountable. This will achieved through a Commission of Inquiry (COI).
He said, "Before we get to reform, there are many questions that have to be answered. We must have an international COI into what took place during those elections and after. I believe too that people have to be held accountable. You have to be held accountable for your actions, which caused tremendous harm to the people of Guyana and to our country."
President Ali also explained that the COI would see the involvement of regional as well as international bodies.
"I have tremendous faith in our national human assets, but I have tremendous faith also in our regional assets. We have requests from many of the international organizations such as the OAS and the Commonwealth. I think between the OAS, the Commonwealth and CARICOM we will have a great opportunity to determine a good panel to look at the COI," the President said.
President Ali also explained that, while there needs to be an investigation into the workings of the Guyana Elections Commission itself, there must also be a thorough examination of what transpired within this machinery.
"What took place goes beyond the Commission, to the machinery itself, the technical and professional aspects that make up the secretariat of GECOM. You had senior staff who were supposed to work and act independently. Those persons found themselves highly compromised. That is the difference here. The Commission is one issue; that is why I said in a recent interview even in the public service, persons have to decide whether you want to be a public servant, a technocrat or whether you want to be in politics," President Ali explained.
He also assured that, even while this process is being undertaken, his government's development plans for Guyana will not be derailed.
President Ali added, "I am not going to allow this to affect the functioning of my government. We have a country to run. We had to bring an emergency budget for the last four months. We are now working on that budget and moving on some important transformative projects to create employment, to open up the economy, strengthen growth and broaden the portfolio of economic progress. Whilst we are working on that (COI), we are simultaneously working on these things. As you are aware, there is a criminal investigation going on now into GECOM. Some charges have already been laid, and we are also working very shortly to engage the international community and CARICOM itself on the COI."