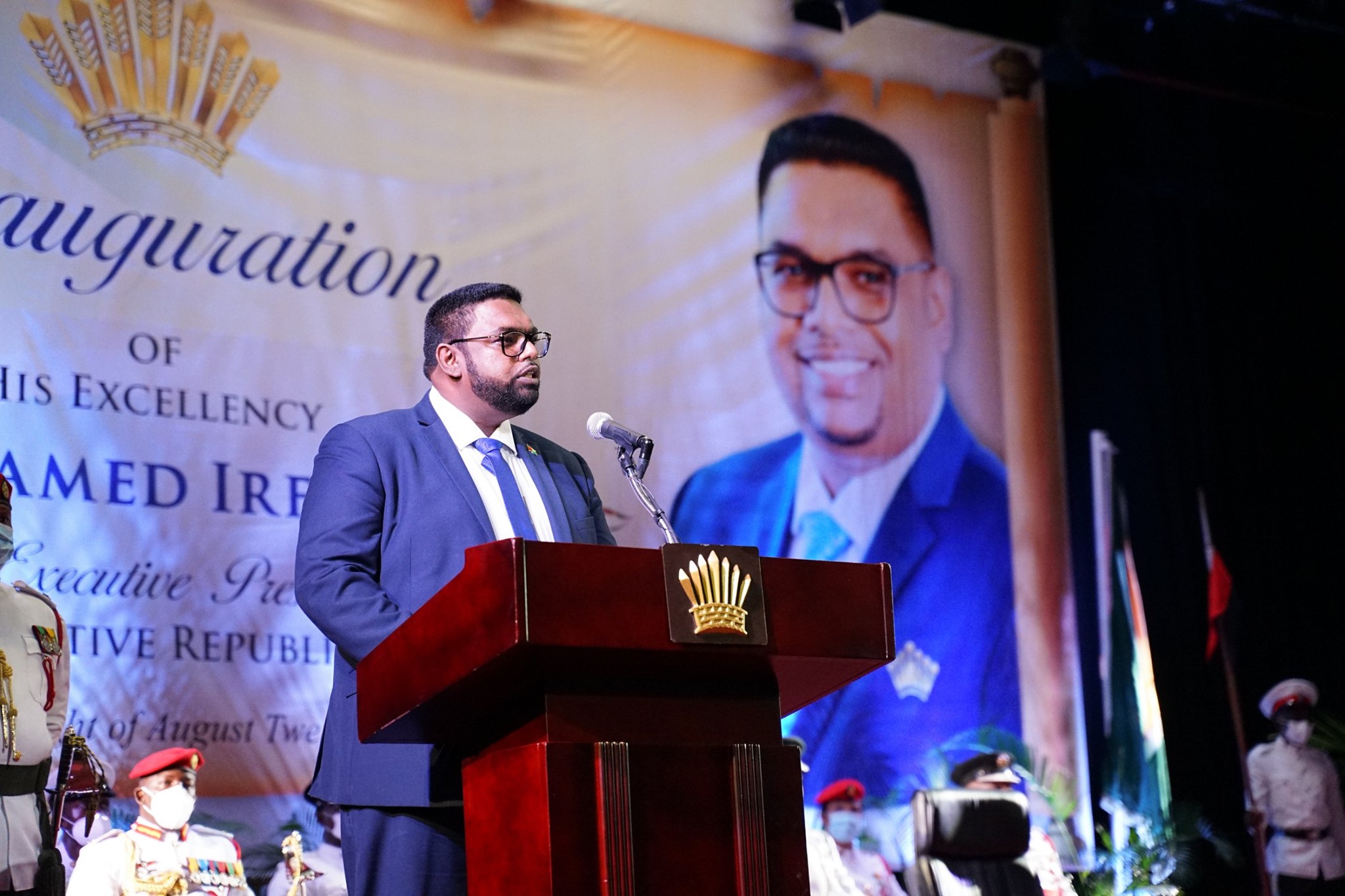 Georgetown, Guyana – (August 19, 2020) His Excellency Dr. Mohamed Irfaan Ali has received a congratulatory letter from Saint Lucia Prime Minister, Honourable Allen M. Chastanet, who expressed confidence that under President Ali's leadership the two nations will continue to enjoy fertile relations.
In his letter, the Prime Minister said: "I am confident that under your leadership, the existing relations of friendship and good cooperation between Saint Lucia and Guyana as fellow CARICOM Member States will be further strengthened and developed in years to come."
Prime Minister Chastanet also commended the Guyanese people for their patience during the electoral process.
"I take this opportunity to commend the people of Guyana for their patience in this electoral process. I am indeed delighted that the impasse emanating from disputes over the election process and results, has come to an end and the rule of law has prevailed. I trust that the transition to the new administration will be peaceful and all citizens will unite in the singular purpose of achieving further prosperity for Guyana," he said.
The Prime Minister also expressed his "best wishes of good health, happiness and success" to President Ali in his "noble mission" and assured him of his "highest consideration".