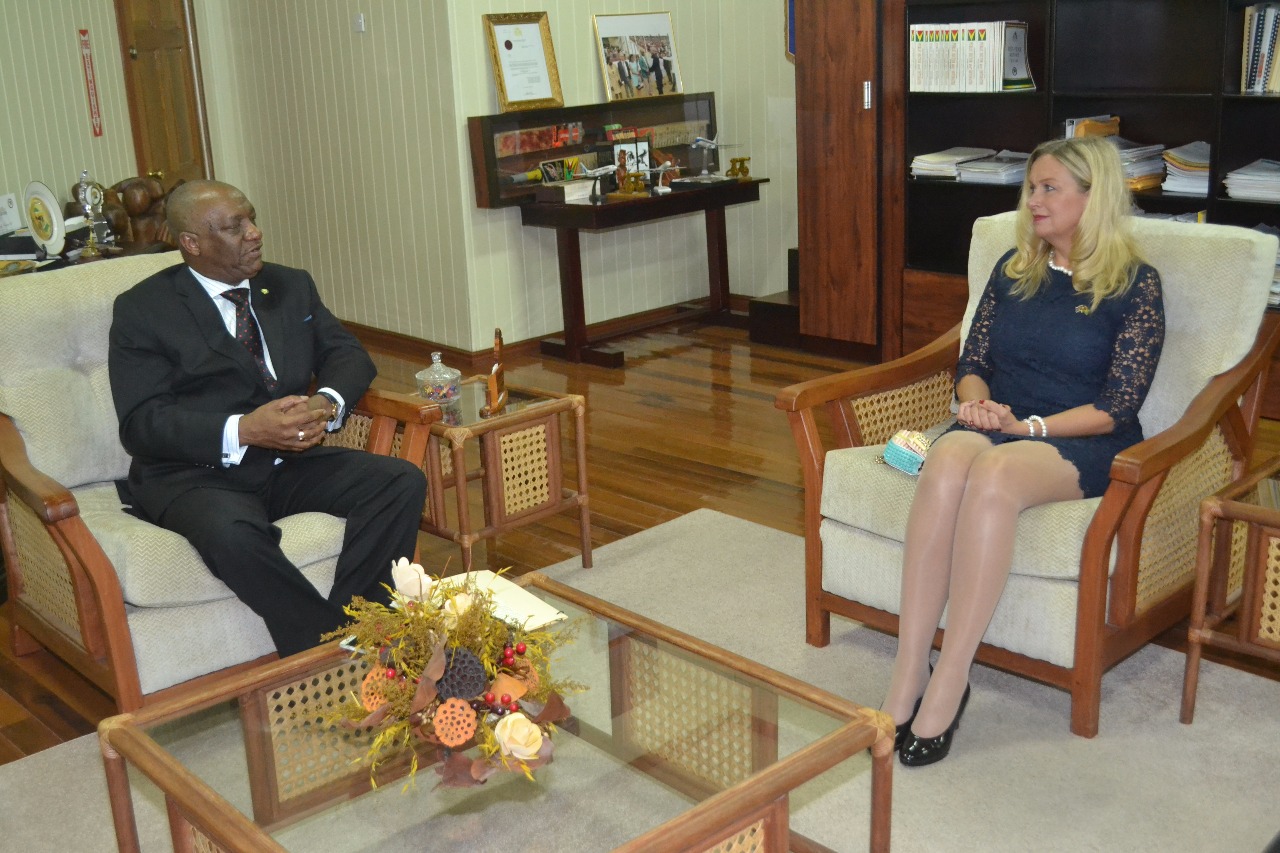 Georgetown, Guyana – (August 16, 2017) President David Granger said that Guyana is keen on advancing cooperation with the Kingdom of Sweden as it pushes ahead with its 'green' development agenda. The Head of State noted that Guyana has much to learn much from Sweden's experience in promoting 'green living'. He made these remarks today, when he accredited Her Excellency Elisabeth Eklund as the new Non-Resident Ambassador of Sweden to Guyana.
"Guyana's and Sweden's common commitment to the protection of earth's environment can be the basis for enhancing, enlarging and extending cooperation between our two states… Guyana has been impressed by Sweden's strides in reducing greenhouse gas emissions and in generating energy from renewable sources. Guyana applauds Sweden's efforts in supporting increased access to finance for climate adaptation for developing countries," he said.
The President informed the new Ambassador of Guyana's 'green' state agenda, which places emphasis on the preservation of the country's rich biodiversity, protection of the environment, the provision of eco-tourism and eco-educational services and the promotion of renewable energy generation and practical measures to ensure climate adaptation.
The Head of State also noted that Guyana was pleased to have supported Sweden's successful candidature for a non-permanent seat on the United Nations Security Council for the period 2017-2018 and looks forward to working together to address challenges facing small developing states.
Prior to the accreditation ceremony, Ambassador Eklund paid a courtesy call to Minister of State, Mr. Joseph Harmon, during which they reaffirmed their commitment to the strengthening of ties between the two countries with her appointment.
In an invited comment, the Ambassador said, "I am very impressed with what I have seen so far and I am very much looking forward to following the development of Guyana in the coming years. You have the possibilities to transform this country."
Guyana and Sweden established diplomatic relations on June 16, 1975 and have enjoyed cordial relations since.