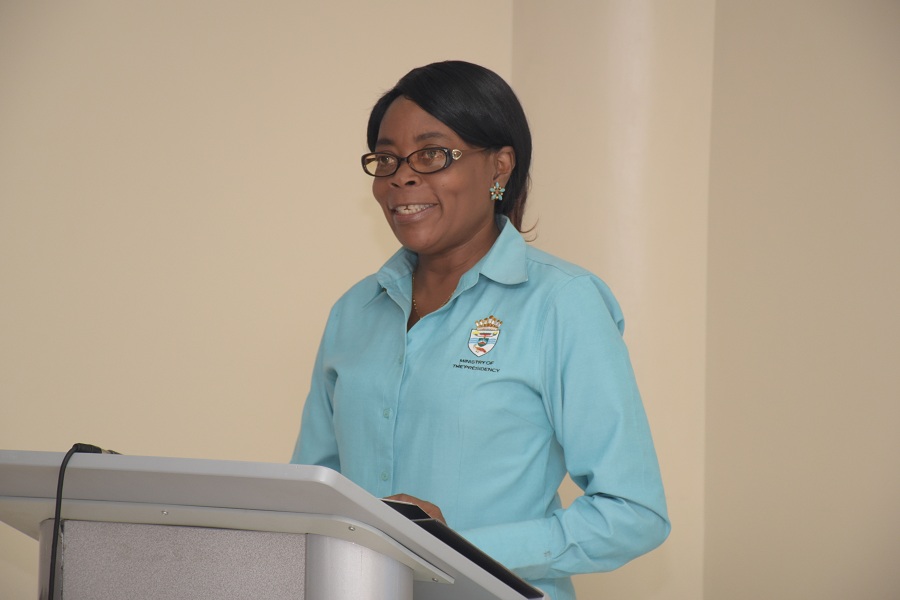 Georgetown, Guyana – (July 21, 2017) The Ministry of Social Cohesion will launch its Inter-Village Exchange Camp on August 13, targeting 160 young people between the ages of 16 and 25 years old from 23 communities across Upper Takutu-Upper Essequibo (Region Nine). The Camp targets pre-identified peer leaders and will run for one week. It is aimed fostering an appreciation of differences in order to build more unified communities.
Programme Coordinator at the Ministry of Social Cohesion, Ms. Sharon Patterson, in an invited comment today, said that the idea was born out of the Strategic Plan, which was developed by the Ministry through countrywide consultations. She noted that the activities at the camp will be focused on educating the participants on the role of social cohesion in nation building and building their capacity to foster inclusivity and unity in their communities.
"This is a pilot activity and it is an inter-village programme because it will be promoting geographic inclusiveness. We want the young indigenous persons to not only understand diversity but also feel included and so we want to develop a cadre of young people, who can go back into their villages and help with building a cohesive society," she said. Ms. Patterson said that the young persons who will be taking part have all been selected by their village leaders and Toshaos and would have been individuals who exhibited leadership qualities and are involved in community development activities.
Programme Coordinator of the Ministry of Social Cohesion, Ms. Sharon Patterson
To ensure that the youths are exposed to content, which can not only promote the Ministry's message but can also provide personal development opportunities, the Ministry has planned several sessions aimed at boosting their self-confidence to empower them to take the lead in promoting trust, unity, equity, equality and an appreciation of diversity among their peers, with the overall aim of creating an enabling environment that will foster community development.
The youths will be provided with additional information on topics including the importance of education, career opportunities in various fields, business opportunities at the community level, youth and the law, as well as social issues such as Trafficking in Persons (TIPs) and domestic violence by representatives from Government agencies, educational institutions and businesses.
The Guyana Defence Force (GDF) and the Guyana Police Force have confirmed their participation and will engage the participants on the opportunities, which are available in the two organisations. The Ministry of Public Health will also be sending its Adolescent Health team and the Ministry of Social Protection will have a presence at the activities.
Republic Bank (Guyana) Limited will also be hosting a Banking and Business session, which will speak to investment opportunities and available financing for the start-up of small businesses. The financial institution, today, handed over a cheque of for an undisclosed sum to support its participation in the Camp.
Minister of Social Cohesion, Dr. George Norton, in accepting the donation, said that the Ministry is thankful to corporate Guyana and Republic Bank for coming on board and making the events possible. He noted that the Ministry looks forward to future partnerships, which can be beneficial to all involved.
Several other sponsors have thrown their support behind the initiative, including: RUBIS Guyana Incorporated, MACORP, Gaico Construction and General Services Incorporated, Mohammed's Enterprise, and Mekdeci Machinery and Construction Incorporated.
Ms. Patterson said that the Ministry has also planned a full roster of interactive activities such as outdoor games and physical exercises, along with a campfire and a special cultural evening all aimed at empowering them to make individual and group inputs in their respective communities.