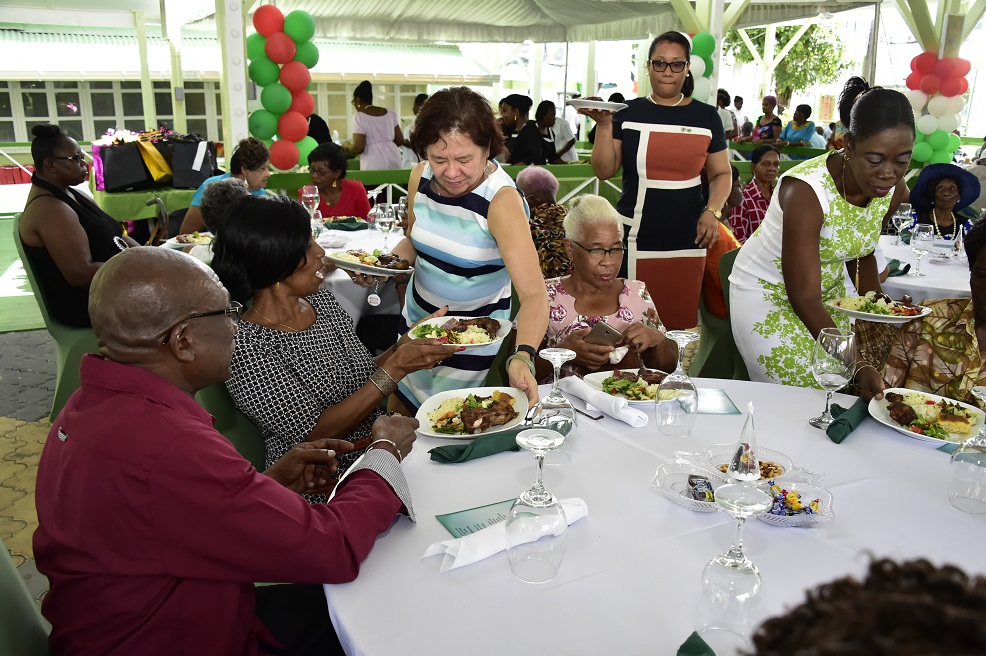 Georgetown, Guyana – (July 7, 2017) President David Granger, tonight, attended a dinner in celebration of the Farfan and Mendes Group of Companies' 50th anniversary, held at the company's complex at Providence on the East Bank of Demerara. Managing Director, Mr. Andrew Mendes seized the opportunity to restate the company's commitment to 'green' building and the development of the 'green' economy in keeping with the President's vision of a 'green' state trajectory.
In addition to developing sustainable operational processes, Mr. Mendes announced that the company has committed to the Guyana Forestry Commission (GFC) to establish a sawmilling training facility at its Coverden operation at a cost of $70 million and has also collaborated with the GFC in setting up and financing a forestry training centre and the formulation of a code of conduct for wood processing.
Commensurate with their commitment to Guyana's development, Mr. Mendes said the Group has also invested in a joint venture with partnering companies in the United States of America to develop logging, sawmilling and value added products from the Iwokrama Forest. "This approach is part of our commitment to providing real world practical solutions based on experience for our customers and it is evidence of my parents and the company's continued commitment to the development of sustainable growth in Guyana," Mr. Mendes said.
President David Granger shares a light moment with Managing Director of the Farfan and Mendes Group of Companies, Mr. Andrew Mendes and other company officials
Minister with responsibility for Labour, Mr. Keith Scott, members of the Diplomatic Corps and the private sector were in attendance at the event, which featured performances by former Miss Guyana World, Ms. Lisa Punch, the Euphoria Dance Company and the Dharmic Nritya Sangh, among others.