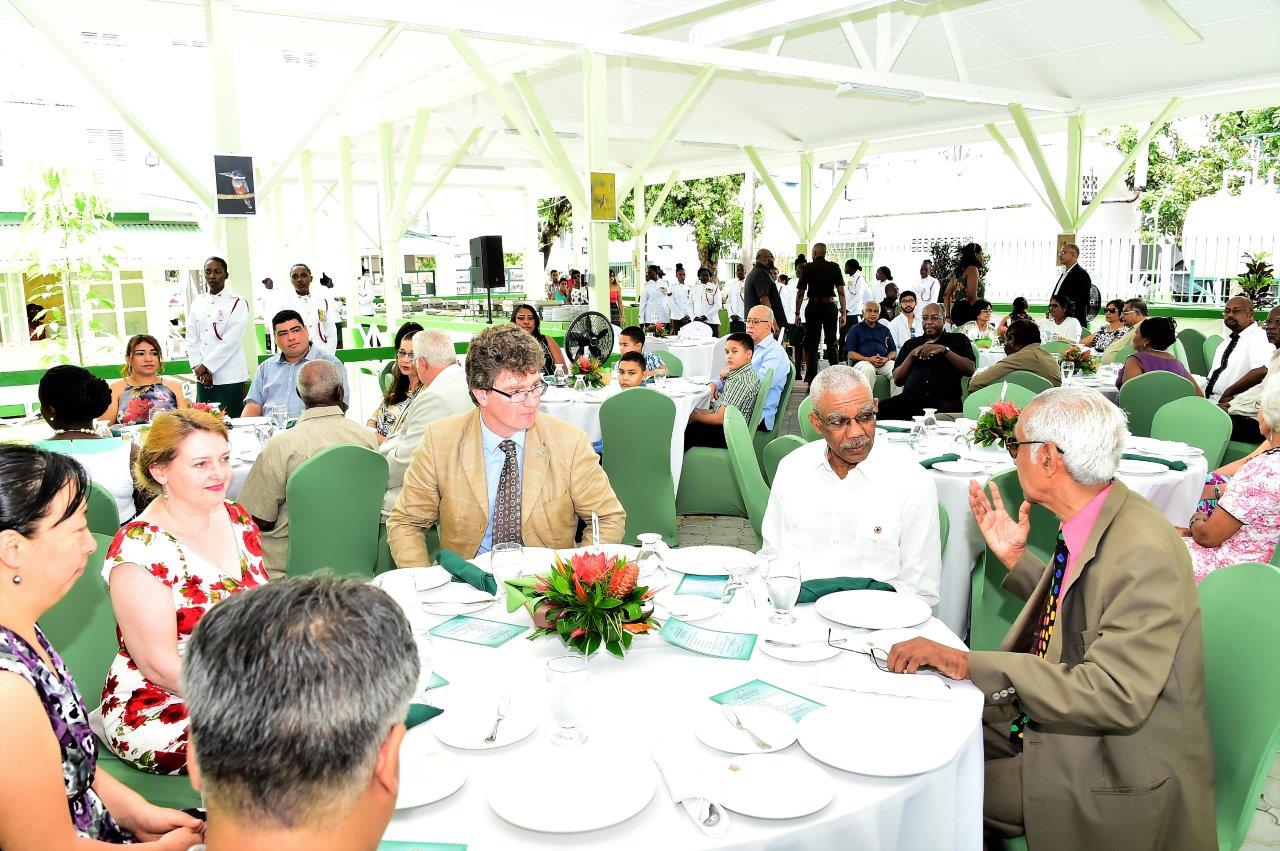 I extend warm greetings to all Guyanese on the occasion of the observance of St. John's Day – the Christian celebration of the nativity of St. John the Baptist. St John is the patron saint of the international organization known as the St. John Association.
The Association in Guyana has an exceptional track record of humanitarian, charitable and civil work since its formation in 1933, eighty-four years ago. Its medical brigade – the St. John's Ambulance Brigade – has provided Guyanese with training in ambulatory, emergency and first-aid medical care and disaster response.
President David Granger hosted a fundraising luncheon for the St. John's Association of Guyana, of which he is the patron, at the Baridi Benab at State House. In this photo the Head of State is chatting with the Chairman of the Association, Mr. Vibert Parvatan and British High Commissioner, Mr. Greg Quinn
The St John's Ambulance Brigade seeks to establish a company in the capital town of every administrative region in our country to provide and train persons in emergency medical care. It is my Association's wish that:
every household should have at least one member who is trained in first-aid and that every family should have access to health and safety information;
every business enterprise – small-, medium- or large-scale – should provide first aid to its staff and customers, should the need arise;
every region and every neighbourhood should aspire to have an emergency health response system, including personnel trained to respond to health emergencies.
I take the opportunity of the observance of St John's Day to urge more Guyanese to register for the Association's programmes and initiatives.
I thank the officers of the St John Association of Guyana for their service to our people. I wish them continued success in their efforts to expand the services they provide to all.