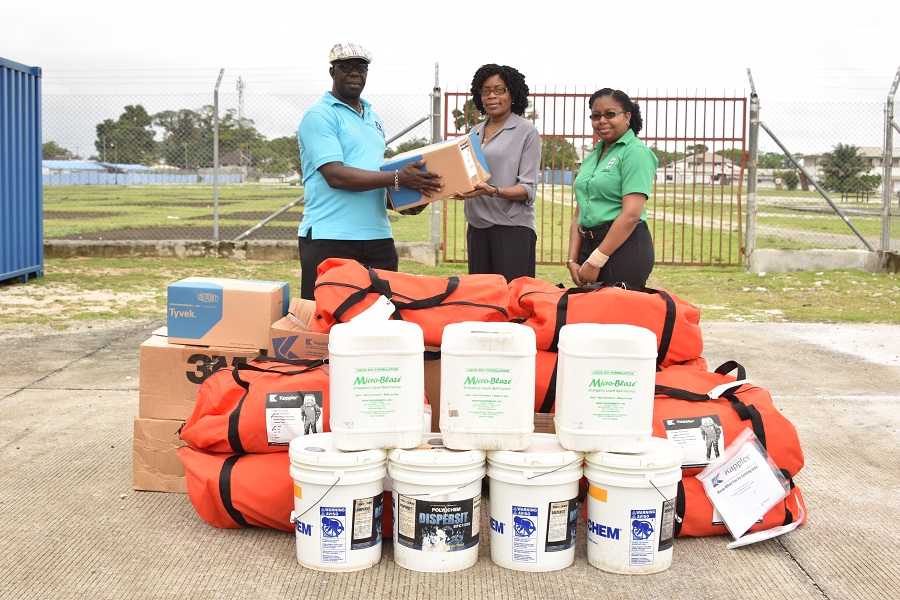 Georgetown, Guyana – (May 12, 2017) First Lady, Mrs. Sandra Granger, today, encouraged the contestants of the Annual Mother and Daughter Pageant to enjoy themselves even though it is a competition, as the most valuable lessons that they would have learnt would have been from the bonding and nurturing experiences shared during the preparatory process. Dr. Sulan Fung and her mother, Ms. Ingrid Fung, the producer and creator of the pageant, accompanied the delegates to the meeting, which was held at State House.
The First Lady said that a woman, who is aware of her value and demonstrates that in her daily life, will have a great impact on her daughter's own self-esteem and self-perception.
First Lady, Mrs. Sandra Granger listens as this contestant makes a point, during a meeting, this morning, at State House.
"It's very important that as mothers, our children, especially our girl children, grow up with that nurturing environment … it doesn't only mean proper food and clothing, but making them feel loved and safe," she said.
The group expressed gratitude to the First Lady for meeting with them, with several noting that they have admired her work to enhance the lives of women. Several of them also said that they will adhere to her valuable advice as they raise their daughters.