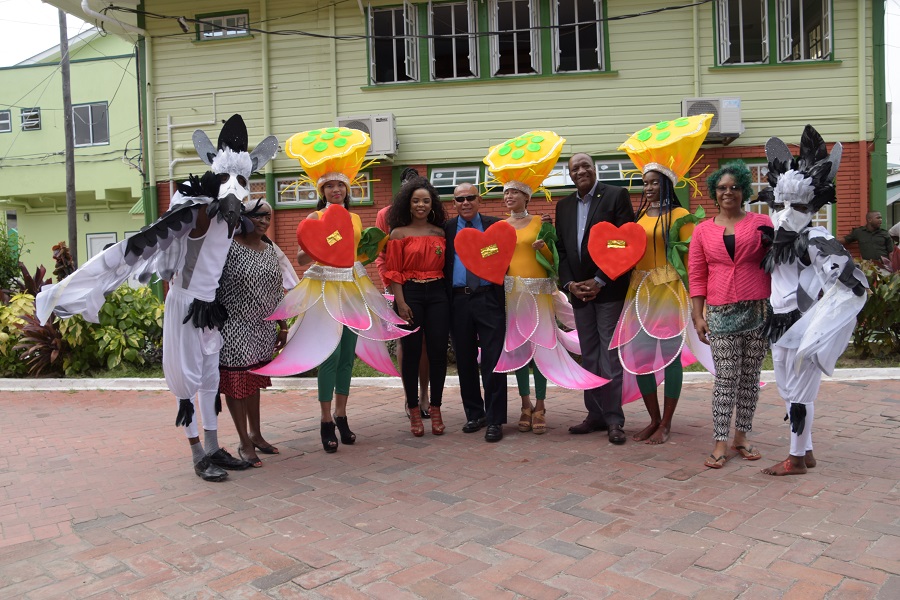 Georgetown, Guyana – (May 5, 2017) Even as the nation celebrates Arrival Day, Minister of State, Mr. Joseph Harmon, earlier this afternoon, visited the Mon Repos Shiv Mandir, where a Hindu worship site, which residents say was built by the first set of Indian indentured immigrants, is located. The site is located about two feet below the surface level in the compound of the Mandir.
Minister Harmon was invited to view the monument by Mr. Parmanand Persaud, a resident of the village, who said that the monument has been known to exist for more than 100 years. However, there is no documented history. Mr. Persaud said that while the monument is not an official heritage site in Guyana, the village is hopeful that this can be achieved some time in the future.
Minister Harmon said that the visit could not be more opportune as it comes at a time when the country is celebrating Arrival Day. He urged the Pandit of the Mandir, Mr. Laloo Persaud, to apply to the National Trust of Guyana for assistance, since the organisation may be able to trace the history of the monument even as he committed to assisting in whatever way possible.
Minister Harmon during a tour of another part of the Mandir.