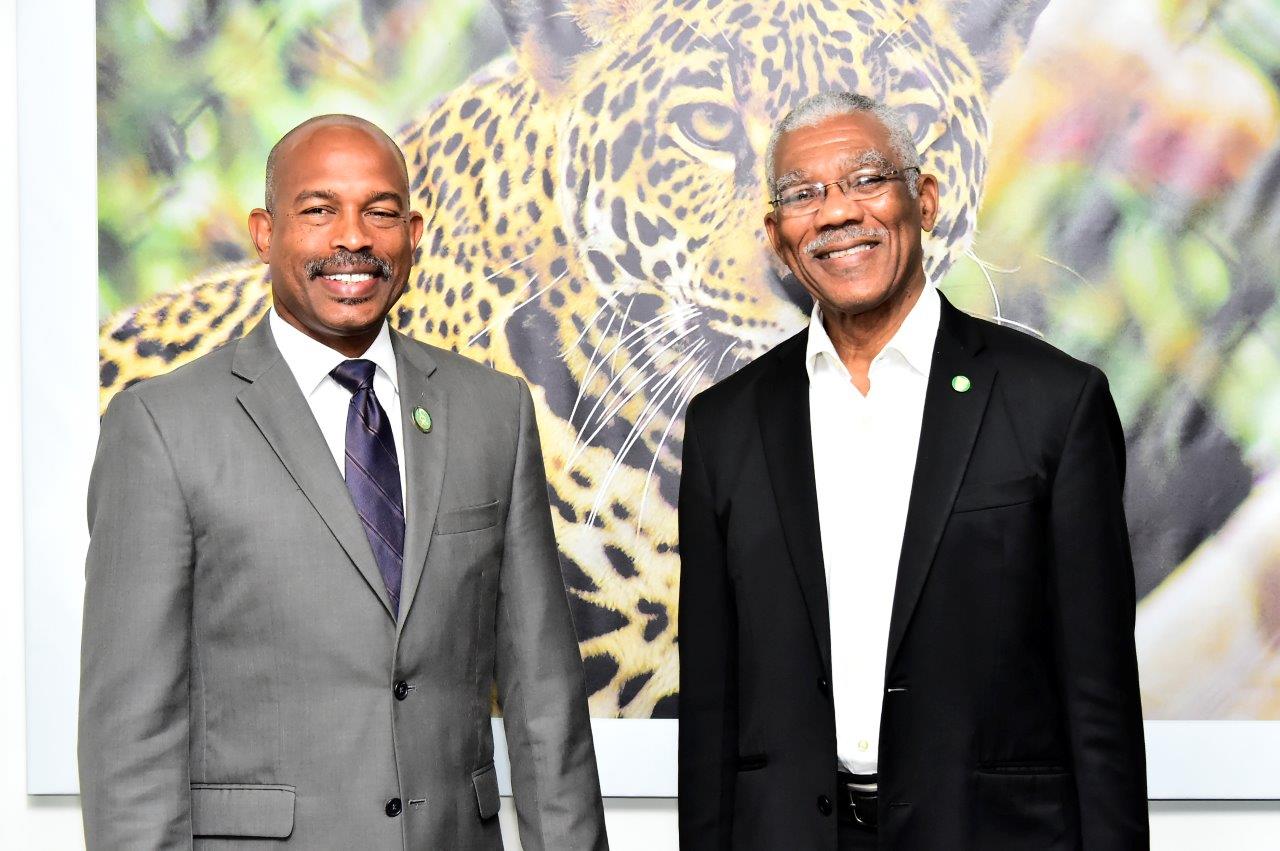 Georgetown, Guyana – (May 3, 2017) President David Granger, today, met with Chief Executive Officer of the Caribbean Development Fund (CDF), Mr. Rodinald Soomer, who lauded Guyana for its excellent track record in paying its contribution to the organisation as well as implementation of development projects. The meeting was held at State House.
The CDF is a 12-member body established under Article 158 of the Revised Treaty of Chaguaramas signed in January 2001. The Agreement Relating to the Operations of the Fund was signed in July 2008 and the CDF began operating in August 2009. Its objective is to assist its members to maximise the benefits arising from participation in the Caribbean Single Market and Economy (CSME) by reducing intra-regional disparities through effective partnerships and the provision of financial and technical assistance. Its members include Guyana, Suriname, Barbados, Belize, Dominica, Antigua and Barbuda, Grenada, Jamaica, Saint. Lucia, Saint. Kitts and Nevis, Saint. Vincent and the Grenadines and Trinidad and Tobago.
Last year, Guyana signed its second financing agreement for a blended loan facility with the CDF valued at US$10,432,263.
President David Granger and Chief Executive Officer of the Caribbean Development Fund, Mr. Rodinald Soomer at State House