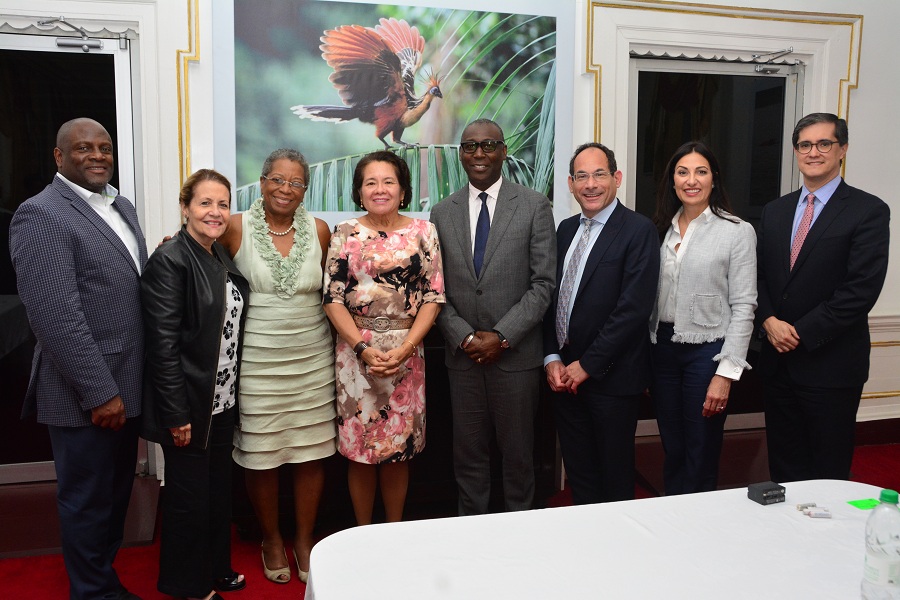 Georgetown, Guyana – (April 20, 2017) Ms. Carol Felix-Bathersfield and Ms. Melanie Bryan-Bathersfield, this afternoon, presented 14 personal care hampers to First Lady, Mrs. Sandra Granger for the teenage mothers attached to the Women Across Differences (WAD) organisation. The presentation was made in the Office of the First Lady at State House.
The women, who are members of the well-known Bathersfield family of Buxton, said that on hearing of the First Lady's work with WAD they decided to donate the hampers left over from a donation exercise held in Buxton on Tuesday.
Both the First Lady and Ms. Clonel Samuels-Boston, Coordinator of WAD, expressed their gratitude to the family for their generosity.
The First Lady is patron of WAD, which provides counselling, health and other support services to teenage mothers.
From L-R: Ms. Clonel Samuels-Boston, Coordinator of WAD, First Lady, Mrs. Sandra Granger, Ms. Melanie Bryan-Bathersfield and Ms. Carol Felix-Bathersfield share a light moment after the presentation exercise