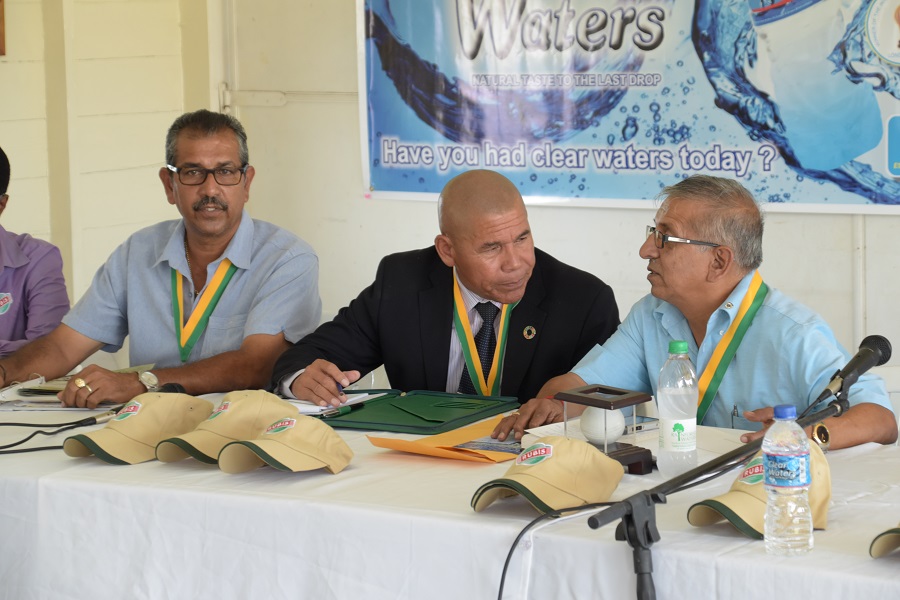 Georgetown, Guyana – (April 17, 2017) First Lady, Mrs. Sandra Granger, today, joined with Ms. Clonel Samuels-Boston, Coordinator of Women Across Differences (WAD) for a fundraising Easter Hat Show and Brunch, held in the garden of the Critchlow Labour College, Woolford Avenue, Georgetown.
The First Lady serves as patron of WAD, a non-governmental organisation that provides education, counselling and other support services to teenage mothers.
Patrons were treated to musical accompaniment by the Guyana Police Force Band and local singer, Mr. Mark Batson. They were also entertained by a display of locally made casual attire and Easter hats and handbags. Several of the patrons joined in the merriment and displayed their own Easter hats, which added to the levity of the occasion.
Local designer Ms. Andrea Braithwaite and her models display their elegant Easter hats and attire at the WAD Easter Hat Show and Brunch.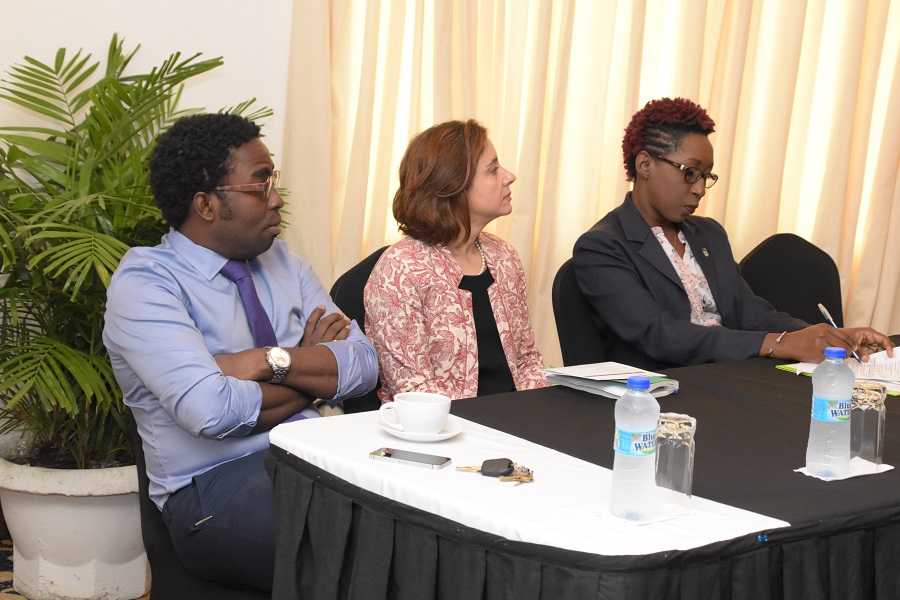 First Lady, Mrs. Sandra Granger is flanked by, from left to right, Ms. Yvonne Smith, of the Office of the First Lady, Ms. Pat Coates, and Ms. Patrice LaFleur, Resident Representative of the United Nations Population Fund at the WAD Easter Hat Show and Brunch.