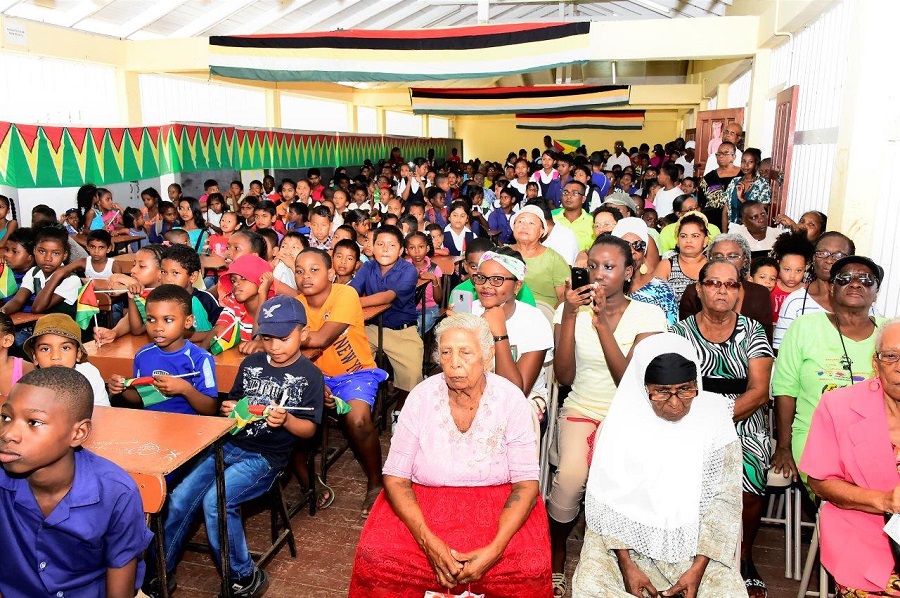 Georgetown, Guyana – (April 12, 2017) President David Granger said that every ethnic group that came to Guyana brought their own customs and practices which, together, have formed Guyana's national heritage and cultural identity. This, he said, is one of the benefits of living in a multi-ethnic, multi-cultural society. The Head of State made this point, this afternoon, as he continued his kite distribution exercise at Parika, East Bank Essequibo and at Buxton and Lusignan, East Coast Demerara. The children also received pens and specially designed exercise books. He was accompanied by Minister of Social Protection, Ms. Amna Ally.
The packed auditorium at the Parika-Salem Secondary School
The custom of kite-flying was brought to Guyana by Chinese immigrants. Today, this activity has become synonymous with Easter and is a favourite pastime of adults and children alike. "In Guyana children in all parts of the country, of all ethnicities and all religion fly kites in celebration of Easter, so I am not here on a Christian mission. I am here on a national mission," the President said.
Turning to the packed auditorium at the Parika-Salem Secondary School, where more than 400 adults and children turned out to meet the Head of State, President Granger emphasised the importance of education to ensure the removal of inequality and said that it is for this reason that his Government has placed so much effort on ensuring that every child stays in school. "Your education is important, that is why we have been providing buses, bicycles and boats to help you to get to school," he said.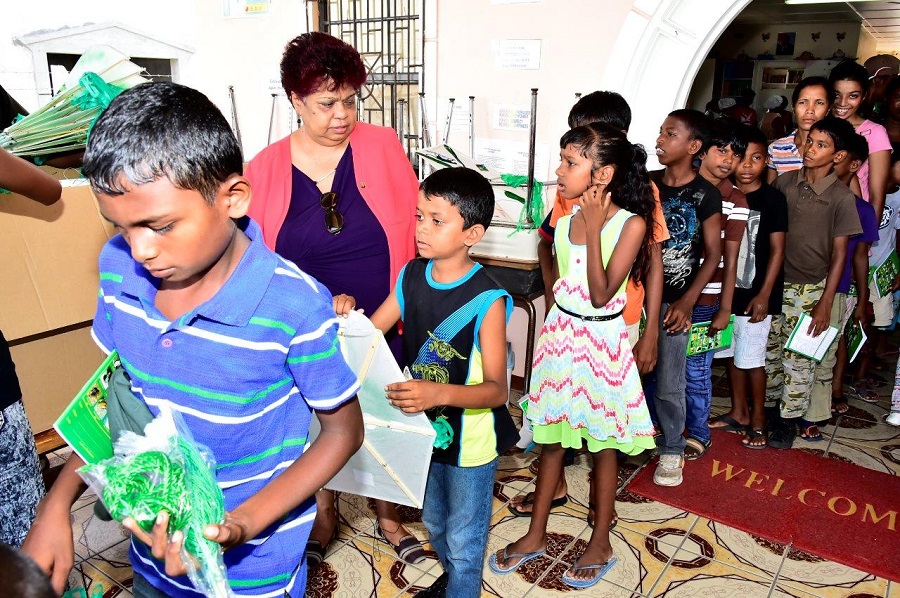 A former teacher, it was very easy for Minister of Social Protection, Ms. Amna Ally to ensure that the distribution process is done in an orderly fashion
In line with his 'green' state thrust, the President spoke of the need for children to understand the importance of the environment and their responsibility of ensuring that it is protected and preserved for generations to come. The Parika-Salem community is an agricultural hub and the President told the resident that, "Guyana is a beautiful and bountiful country. There is no need for any unemployment… There is a bright future ahead of you and through agro-processing, every single item that you produce could be processed and packaged and in this way you will be able to employ yourselves," he said.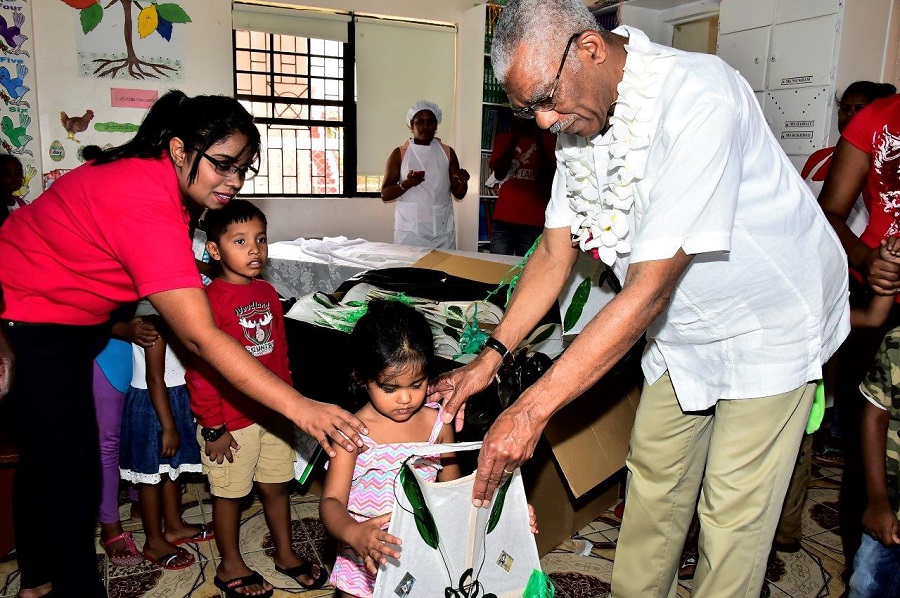 The kite was almost as big as this little lady from the Lusignan-Good Hope community
Regional Executive Officer, Region Three, Mr. Denis Jaikaran, in an invited comment, said that it has been many years since a Head of State visited the Parika-Salem community and noted that when word of the event got around to the residents they were extremely pleased.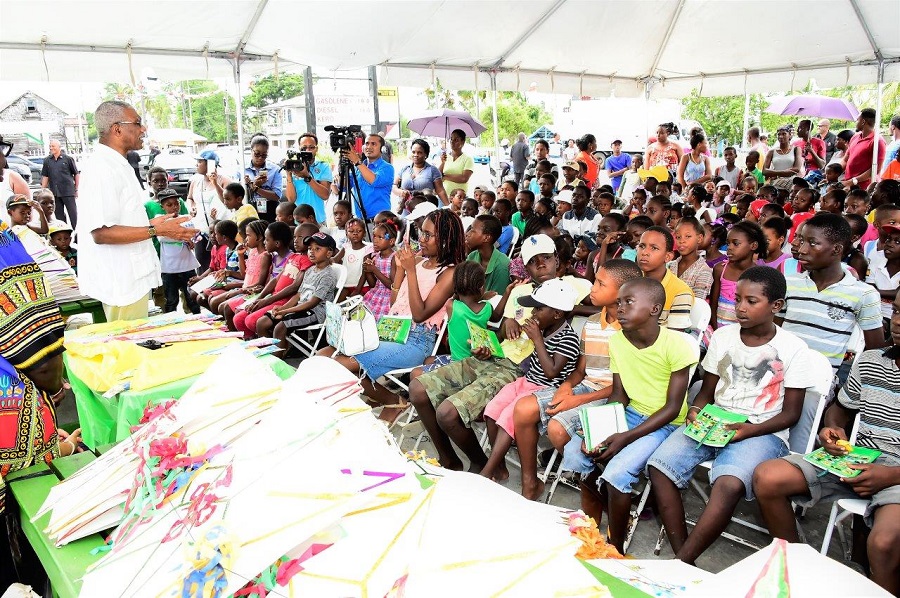 President David Granger telling the children of the Buxton community about the story of Easter. This distribution exercise was organised by Mr. Morris Wilson and his wife and Mrs. Jocelyn Wilson, proprietors of the Buxton Gas Station
Meanwhile, there was a similar atmosphere over at the Lusignan-Good Hope Learning Centre and at the Buxton Gas Station tarmac where hundreds of children came to meet the President and receive their kites. President Granger told the children that Easter is a big celebration that marks the culmination of the solemn period of lent. "Lent is a period of 40 days and 40 nights, when we remember the agony and the suffering of Jesus Christ but at the end of the suffering, we rejoice because we have Jesus's resurrection," he said.
The kite distribution exercise continues tomorrow at Muritaro Village, located some 30 miles up the Demerara River.