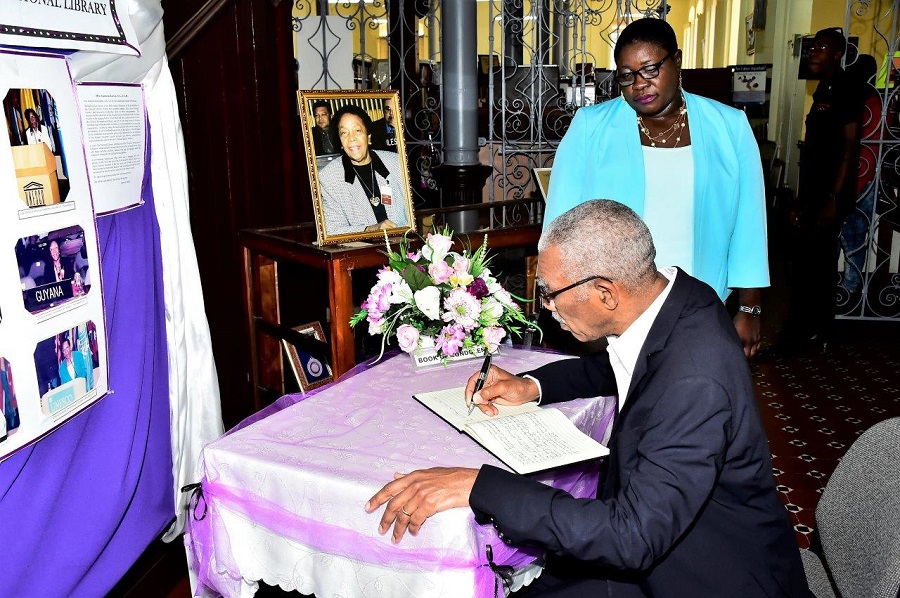 Georgetown, Guyana – (April 10, 2017) President David Granger, today, visited the National Library to sign a book of condolence, which was opened at the National Library in remembrance of former Secretary-General of the United Nations Educational Scientific and Cultural Organisation (UNESCO), Ms. Carmen Jarvis, who passed away on March 29 at the age of 91.
President David Granger signing the book of condolence for the late Ms. Carmen Jarvis at the National Library, while Chief Librarian, Ms. Emily King looks on
The Head of State thanked the staff of the National Library, especially Chief Librarian, Ms. Emily King for honouring Ms. Jarvis for her service to the nation. He said she will always be remembered as someone, who transmitted strong values.
Quite apart from her illustrious career as Guyana's UNESCO Representative, Ms. Jarvis also served as the first woman chairperson of the Committee of the National Library and during her tenure she spearheaded many innovative projects to improve the services offered at the Library. In 2002, the National Library commissioned the "Carmen Jarvis Special Collection", which contains several volumes from her personal library as well as other memorabilia, which she donated to the institution.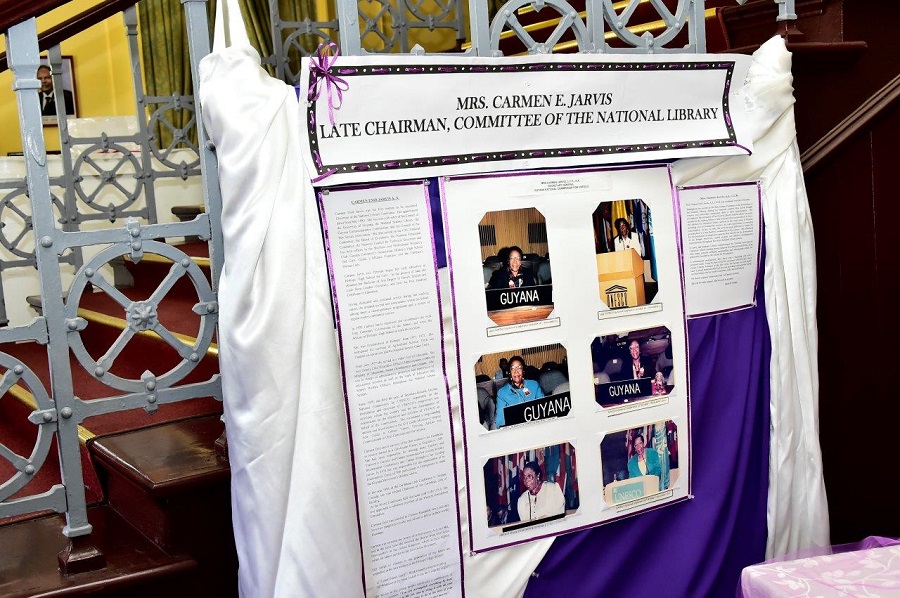 The staff of the National Library opened a book of condolence for Ms. Carmen Jarvis as their way of honouring the institution's first female chairperson
​In October 2016, Ms. Jarvis launched her autobiography entitled "From Seedtime to Harvest". The book's title was adopted from the lyrics of The Bishop's High School's song, where she was a student and later head teacher.