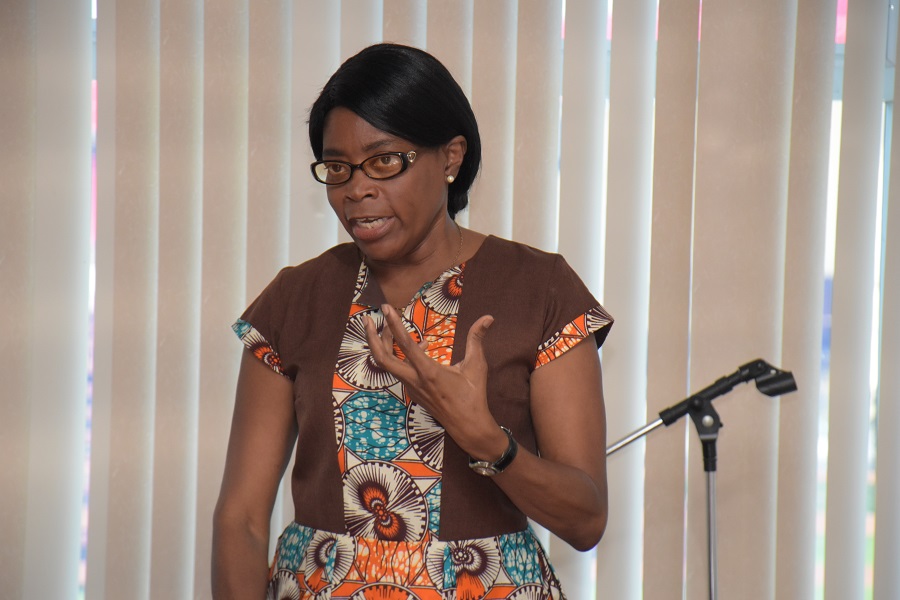 Georgetown, Guyana – (March 28, 2017) First Lady, Mrs. Sandra Granger, today, received a courtesy call from Ms. Abena Fung, Director of Image Model and Promotions Management and 15 of her models. During the meeting, which was held at State House, they discussed topics such as professional deportment, self-confidence, body confidence, education and the importance of cultivating the habit of discipline in the pursuance of their goals.
"It is very interesting to me to hear your different stories and to see the blend, the variety of talents that you have," Mrs. Granger told the group.
Meanwhile, several of the models revealed plans to establish their own businesses and pursue careers in computer programming and medicine and sought the First Lady's advice. "I think a lot of people don't understand the discipline that it takes to be a model and I think it is true of everything in this world… It's just a question of finding your passion and having the drive to move forward… You have to discipline yourself and do your work to reach your goals," she said.
The group expressed gratitude to the First Lady for meeting with them, with several noting that they admired her tireless work to improve the lives of the nation's youth.