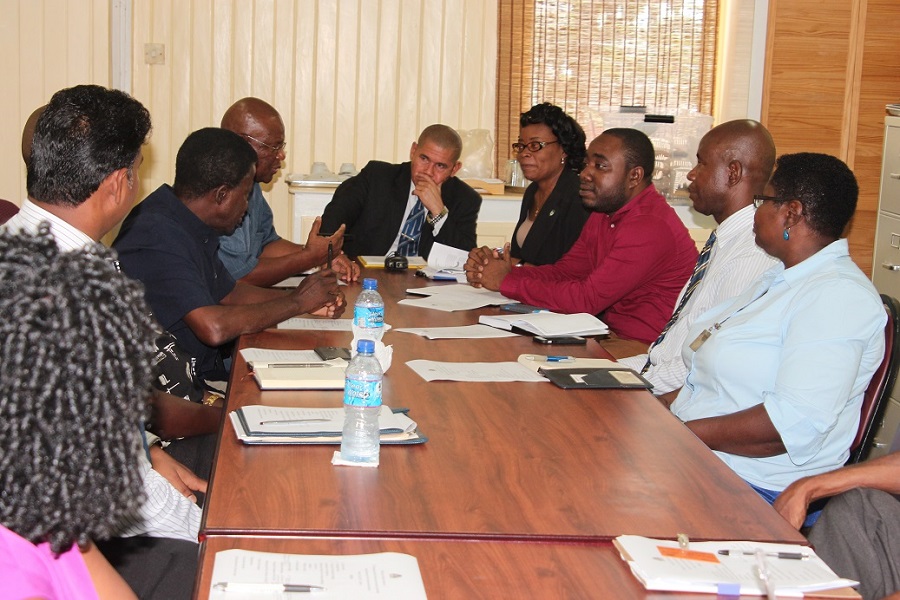 Georgetown, Guyana – (March 10, 2017) Minister of Social Cohesion, Dr. George Norton, today, met with core group members of the Christian community and said that he is pleased with the feedback and support that his Ministry is receiving from that group.
Minister Norton listens intently as one of the attendees at the meeting makes a point
The Minister also discussed the churches' participation in Harmony Week activities as well as other concerns emanating from the Christian community. He pledged his Ministry's support to the religious leaders and said that he looks forward to continued partnership with them in the future.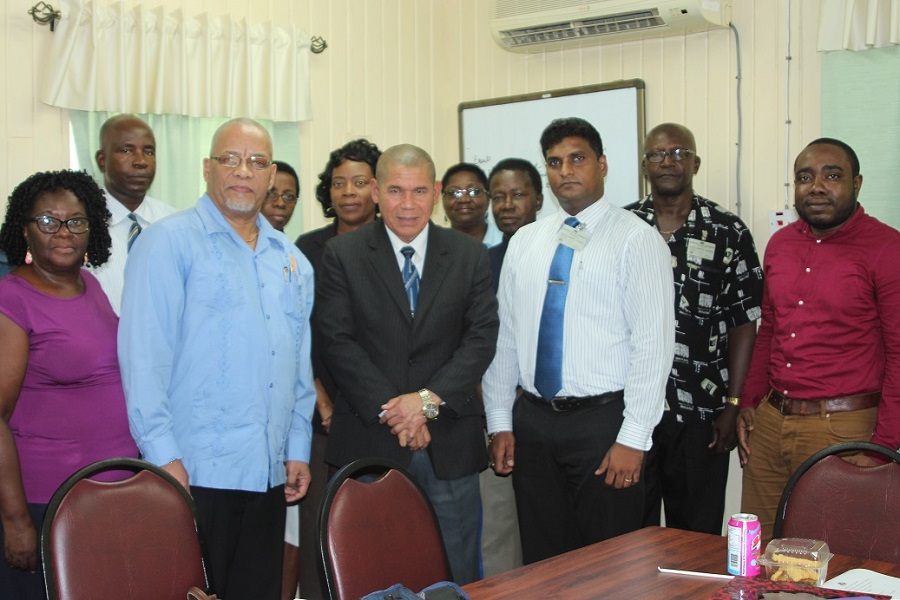 Minister of Social Cohesion, Dr. George Norton poses with Christian leaders
Senior Pastor of the Eccles Assembly of God Church, Reverend Michael Perreira, in turn, expressed that the Christian Community will continue to work with the Ministry to help to promote social cohesion in Guyana, adding that the concept of social cohesion is enshrined in the Christian doctrine, and that it is, therefore, the responsibility of the churches to help to promote that cause.