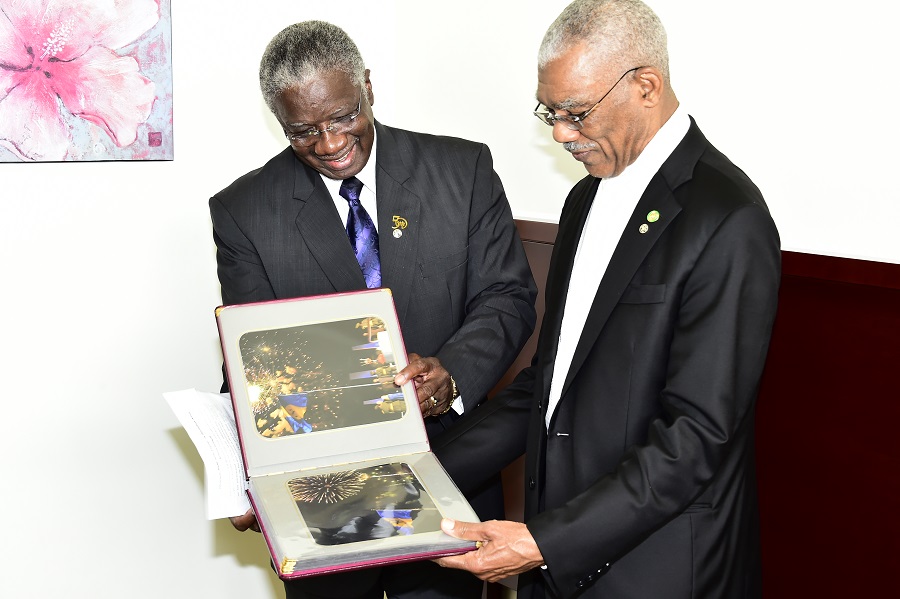 Georgetown, Guyana – (February 17, 2017) President David Granger, this morning, received a handcrafted wooden plaque from the Prime Minister of Barbados, The Right Honourable Freundel Stuart as a thank you gift for attending that country's 50th Independence Anniversary celebration in November last year. The beautiful piece of art was done by accomplished Barbadian artist, Mr. Ashanti Trotman and captures the Barbadian 'tuk band', which is similar to the Guyanese masquerade band.
Jestingly, the Prime Minister told President Granger that, "given your Barbadian ancestry, we thought we would make this presentation and say thanks to you for supporting the 50th Anniversary of our Independence."
Prime Minister of Barbados, The Right Honourable Freundel Stuart presenting President David Granger with an album of photos taken, during his visit to Barbados last year
The President in response explained the similarities in the cultural retentions of Guyana and Barbados and said that the piece represents a historical connection between the two countries.
On November 30 last year, President Granger and First Lady Mrs. Sandra Granger joined with the Government and people of Barbados in celebration of their 50th Anniversary of Independence. Additionally, as a gift to Barbados, ranks of the Guyana Defence Force (GDF) pulled off a magnificent firework display in commemoration of the historical event.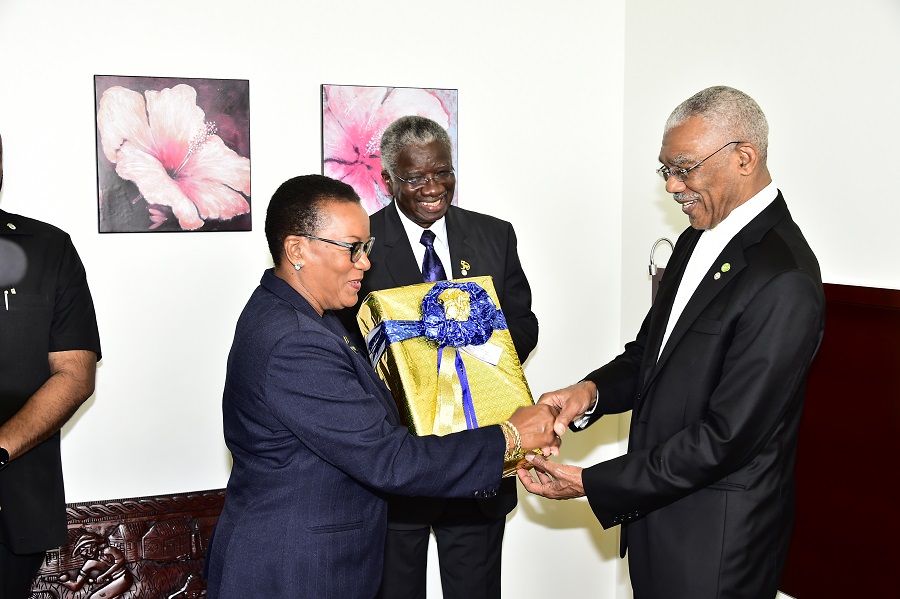 President David Granger also received a gift on behalf of First Lady Mrs. Sandra Granger from the Barbadian Minister of Foreign Affairs and Foreign Trade, Senator Maxine McLean